As we know, injecting your brand elements into custom products is an ideal way to promote brand recognition and generate leads. Among all kinds of custom products, custom tote bags are a good choice for brand promotion. When your customers or staff bring them to the public, your brand information can be seen and make a lasting advertisement.
Opentip provides a wide range of high-quality and cost-effective tote bags in different colors, sizes, and styles. Here we've compiled a list of hot-sale custom tote bags for you, which are suitable for any occasion.
Why choose Opentip?
Businesses love new year resolutions. Opentip has one: DON'T DO NO NOTHING. The tote bags we sell existed 1,000 years ago. They will be still around 1,000 years later. We do not understand fashion. We do not know how to make a LV bag, but we know how to make a VL bag at a VL price, "VERY LOVELY" bag, "VERY LOW" price. We don't make the cheapest bag, but we make the BEST $10 bag in the world, blank or customized. We are a NOBODY company with NO vision and NO ambition. A tote bag is NOTHING. Now, let us set our goal to sell 1 billion pieces of NOTHING. To achieve this goal, we must be cutting edge on fabrics, manufacturing equipment and processes, labor force productivity and supply chain. It is very hard to sell 1 billion pieces of NOTHING, but the market is a lot bigger than competitions. Once you become No.1, No.100 or No.10,000 no longer matters. If customers call us that NOBODY company who sells 1 billion pieces of NOTHING, so be it. Not WHY, but WHY NOT?
Best Promotional Tote Bags Ideas
The front & back of the bag is made of natural burlap and the side is made of cotton canvas, which is durable, environmentally, and affordable. It is the perfect beach bag, shopping bag, bridesmaid's bag, gift bag, etc. Your brand will catch lots of attention with this customized burlap tote bag!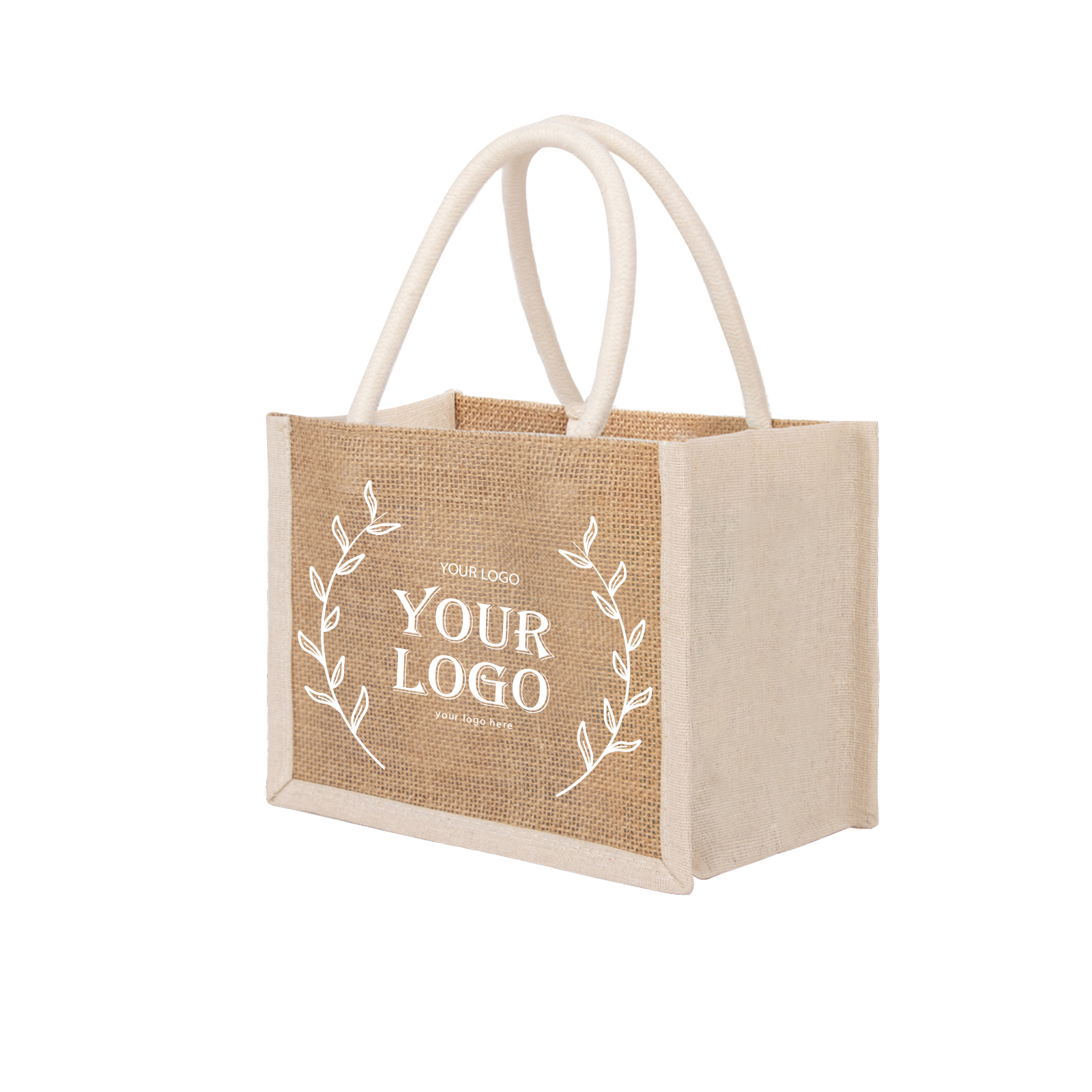 The canvas gusseted bag is made of heavy-duty canvas, polyester blend fabrics, and lining inside, which makes it reusable, washable, and eco-friendly. It's a favorite for girls and women. You can add your brand logo, text, or slogan to the bag and your company will stay top of mind, wherever this bag goes.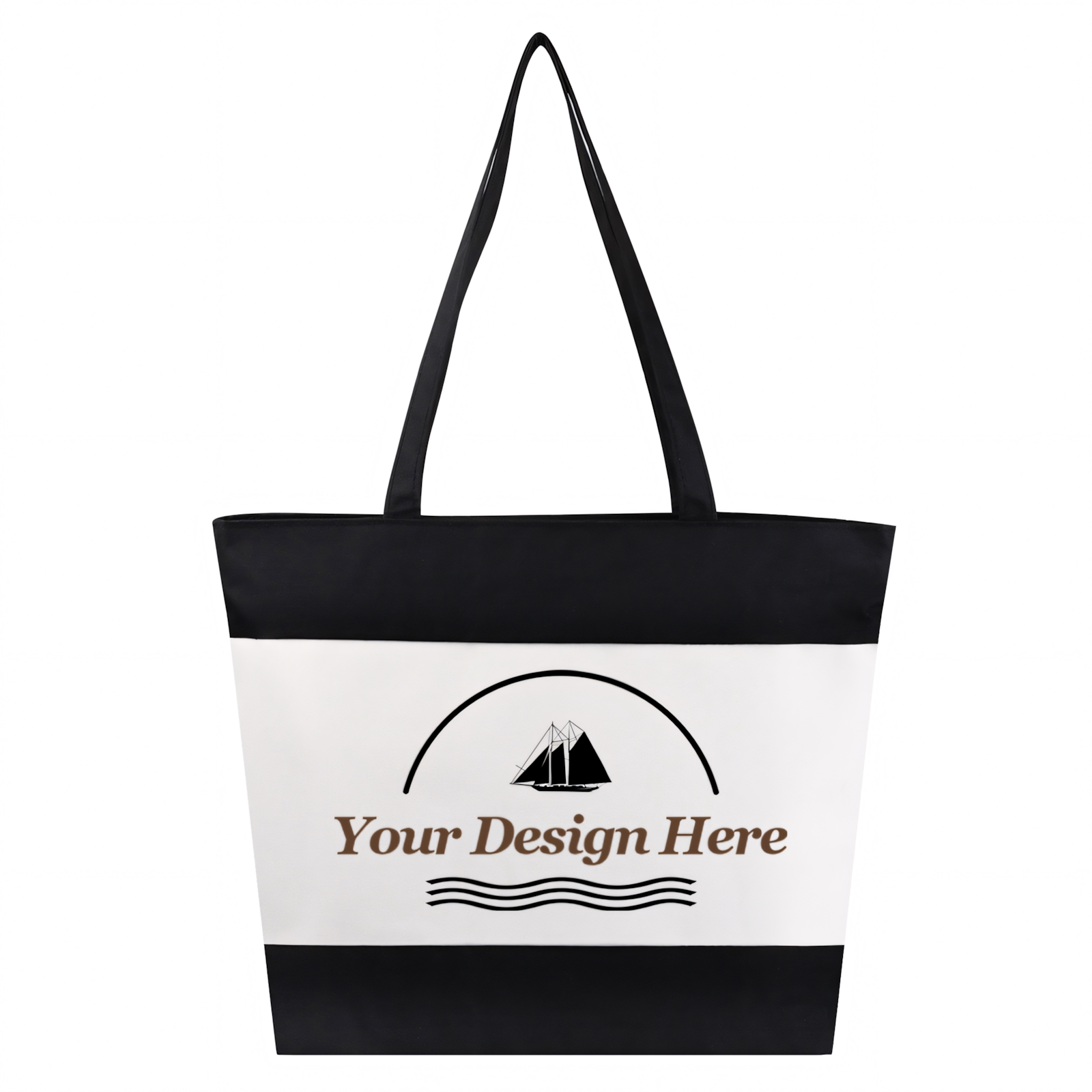 This canvas grocery bag is made of 12 oz cotton canvas. 2 inner pockets can be used to store mobile phones, passports, cards, and other little stuff. The black elastic band enables your customers to carry it with them at all times. This item is great for home, school, supermarket, or even for work. Customize it with your brand logo and this eco-friendly reusable bag will make a lasting impression.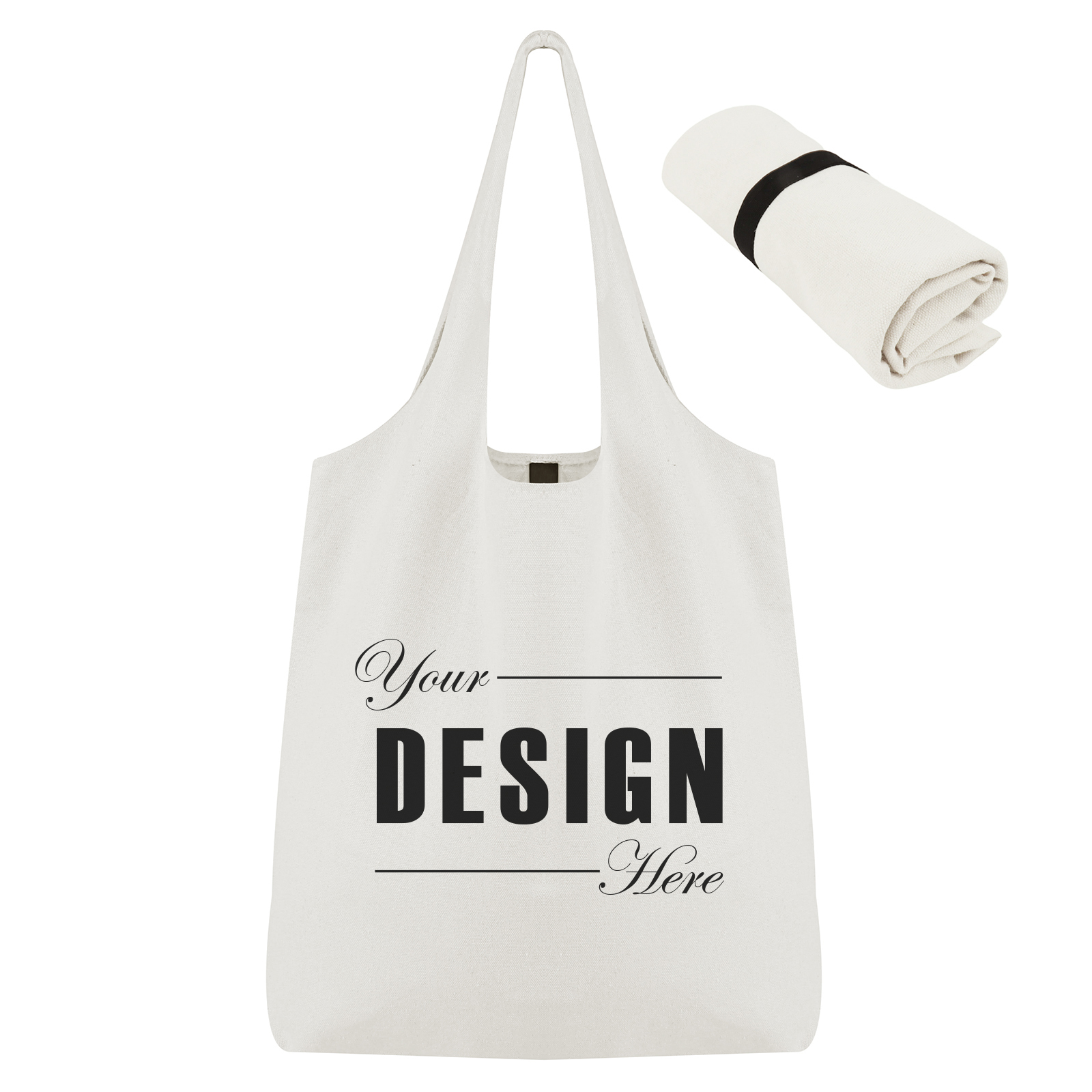 The front & back of the bag is made of canvas cotton and the side is made of natural burlap. The sturdy rope handles and reinforced outer canvas piping enable you to fit most in, like a notebook, umbrella, magazine, etc. There are 4 sizes for you to choose from to meet different needs, including large, medium, small, and vertical. Customizing the bags and giving them to your clients is an ideal way to increase your brand's recognition.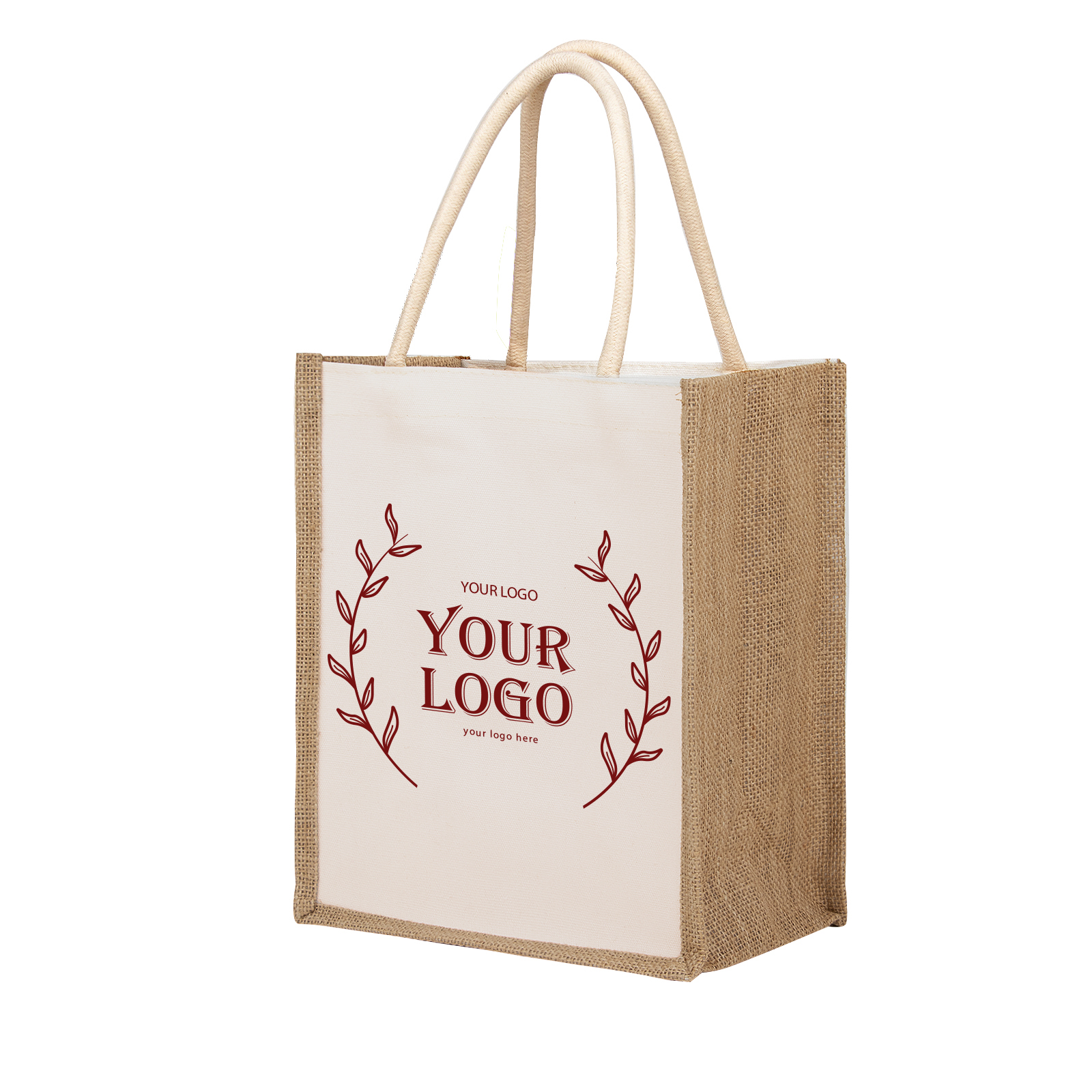 The tote bag is made of 16oz cotton canvas, which is comfortable, durable, and lightweight. The high-quality fabric, elaborate sewing, strong metal accessories, and multiple pockets make this bag popular. It also comes in a variety of different colors, including black, natural, and yellow. By customizing your brand logo on this practical and stylish tote bag, your company will catch lots of attention.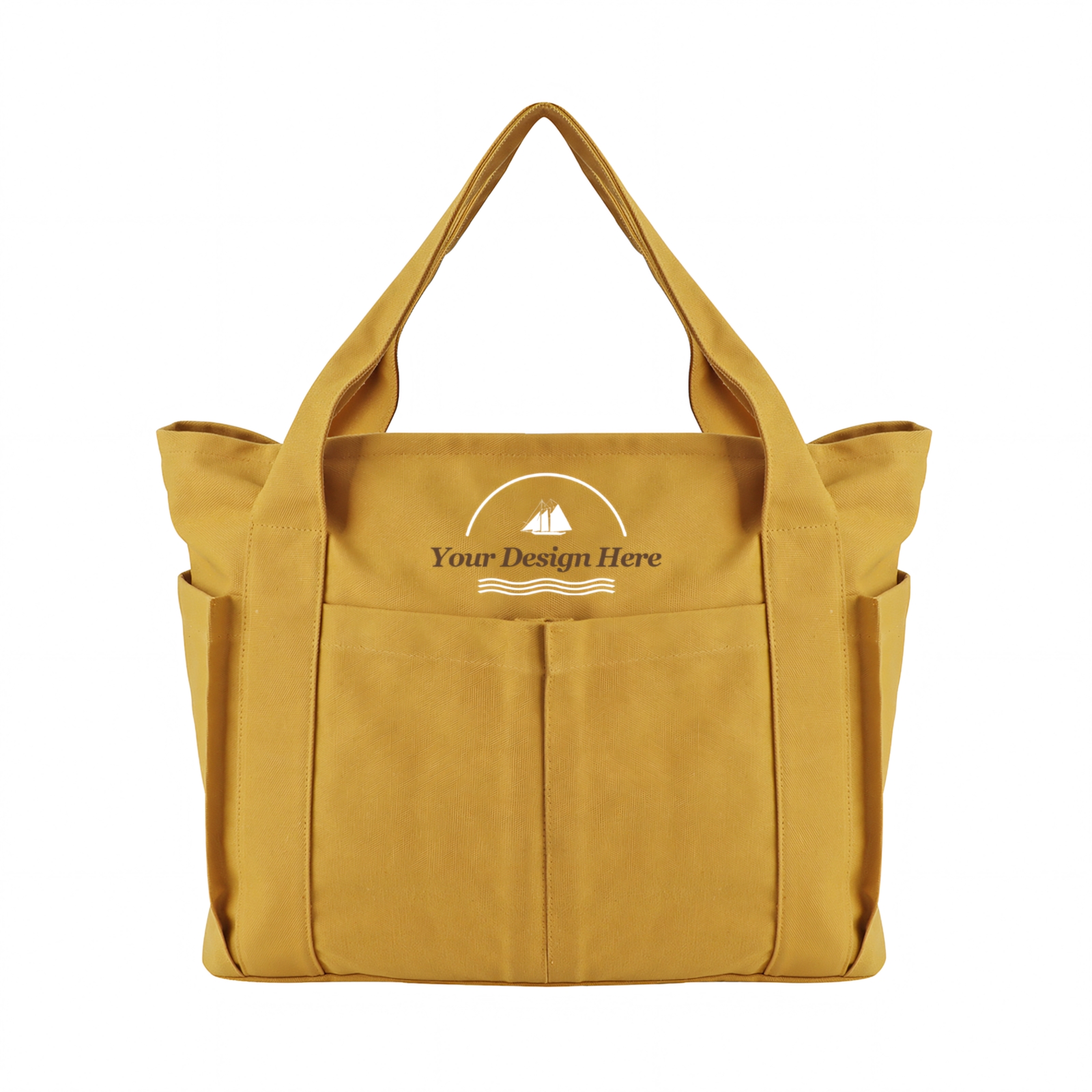 The cute tote handbag is made of heavy-duty canvas, high-density cotton fabric with thick hardware fittings, and quality zipper closure for the safety of your personal belongings. Its stylish look and practical feature make it suitable for students, which can carry their daily needs, like e-books, magazines (A5), folding umbrellas, phones, etc. In addition, there is also a lot of choice in color, including pink, black, olive green, dull red, and yellow. Don't forget to add your company information on it to show off your brand.