We are proud to announce the launch of the New Online Design Tool which enables you to design customized Apparel, Caps, Drinkware & More easily and get all of your ideas out there. It has been totally revamped with improvements to the page design and functionality, and the user experience has been greatly improved!
There is a whole host of impactful advancements, please let me introduce its main features to you.
1) Abundant design elements for you to choose
Add Text: You can add text, choose text font, change the text and outline color, and adjust the shape, layout, and size as you like.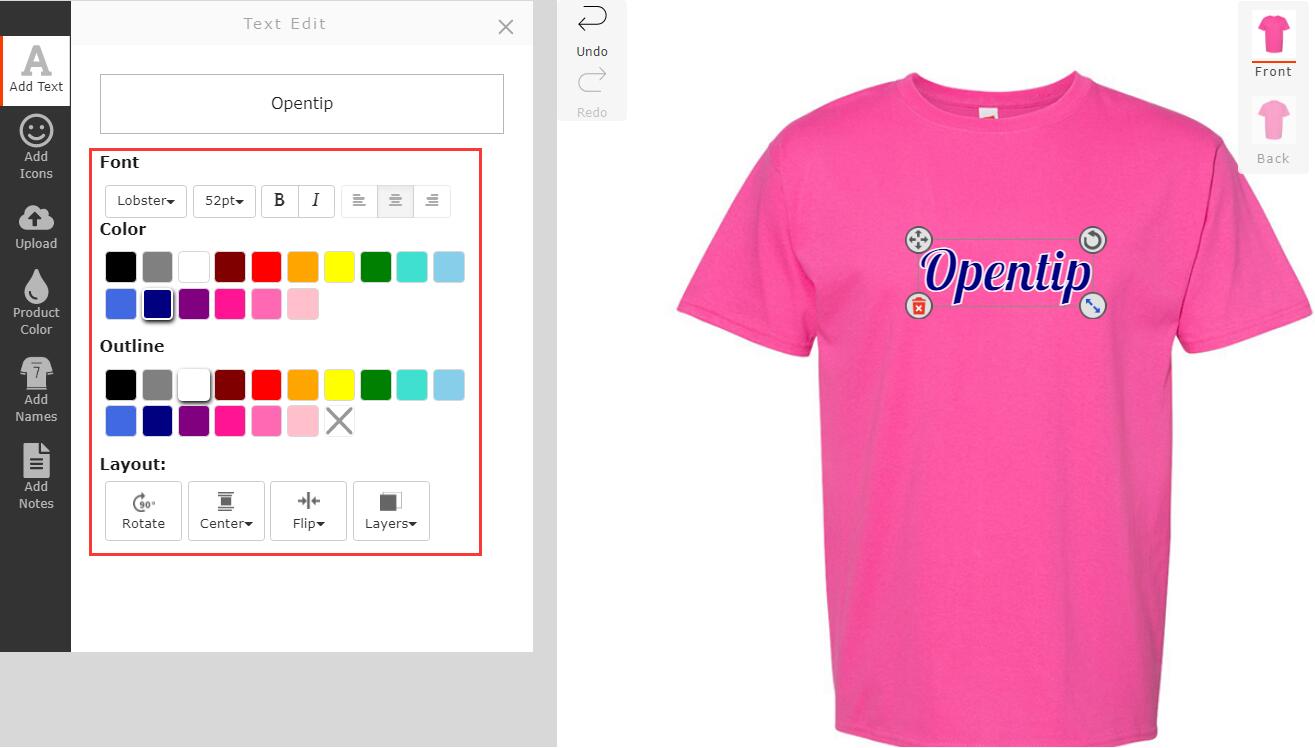 Add Icon: You can choose icons for a wide range of themes in our icon library. The color and layout can be adjusted.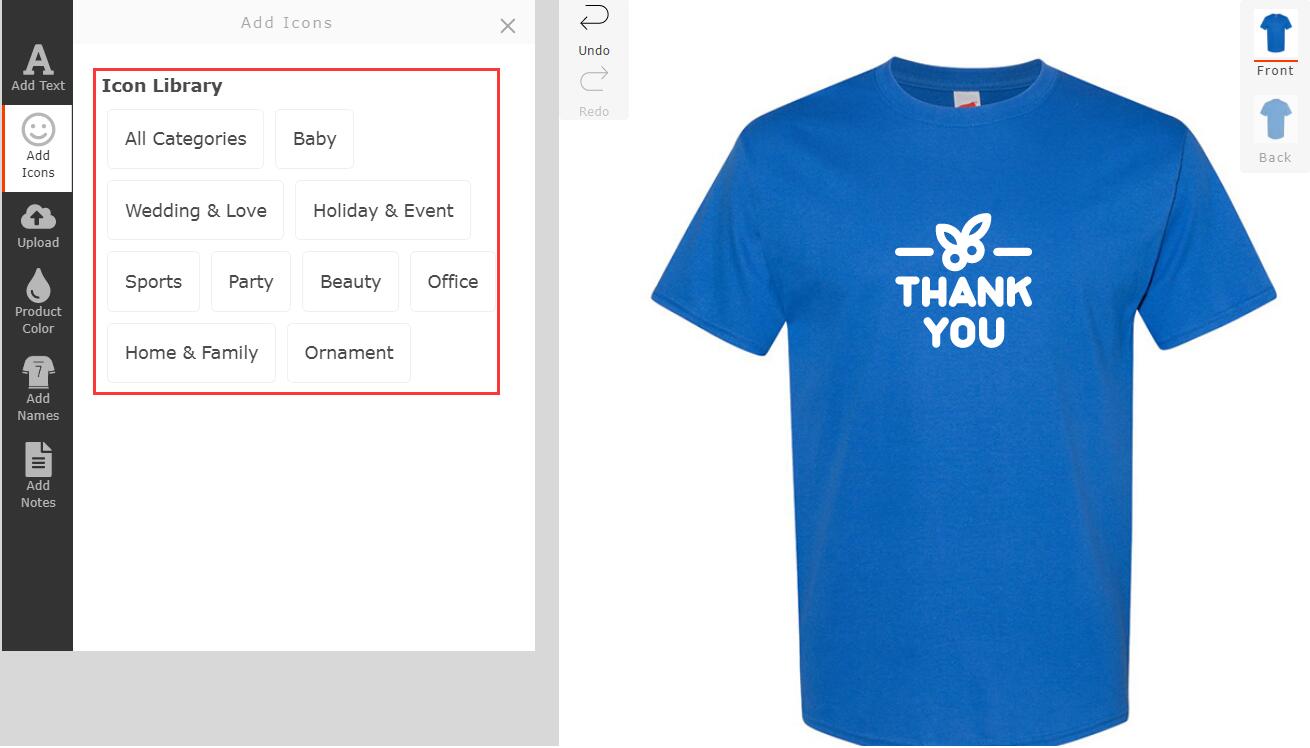 Upload: Browse your computer and upload your own artwork to the design tool. Then you can adjust the size and layout.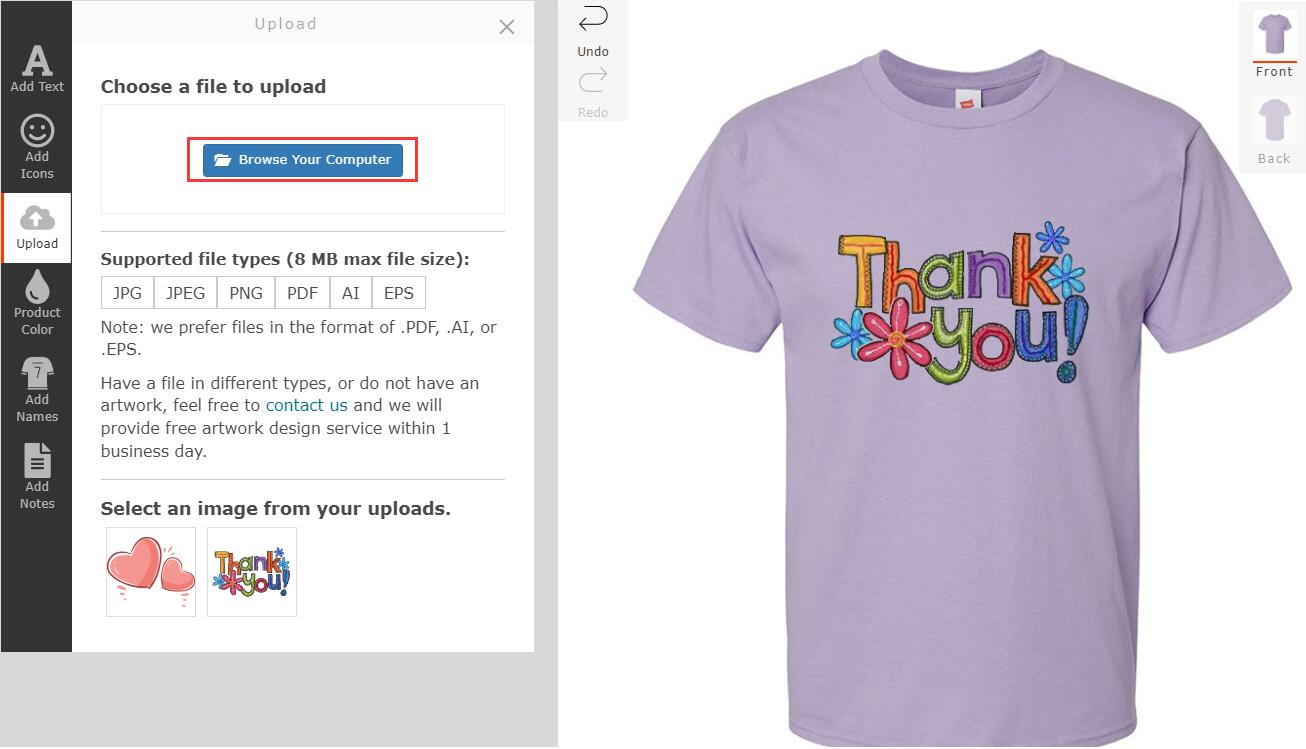 If you do not have artwork, feel free to contact us and we will provide a free artwork design service within 1 business day.
Add Names: This feature is great for teams or groups. Teams can quickly customize the name/number of the jersey shirt for each team member in the same style. Customization is available on both the front and back. Uniform clothing with personalized information helps enhance cohesion.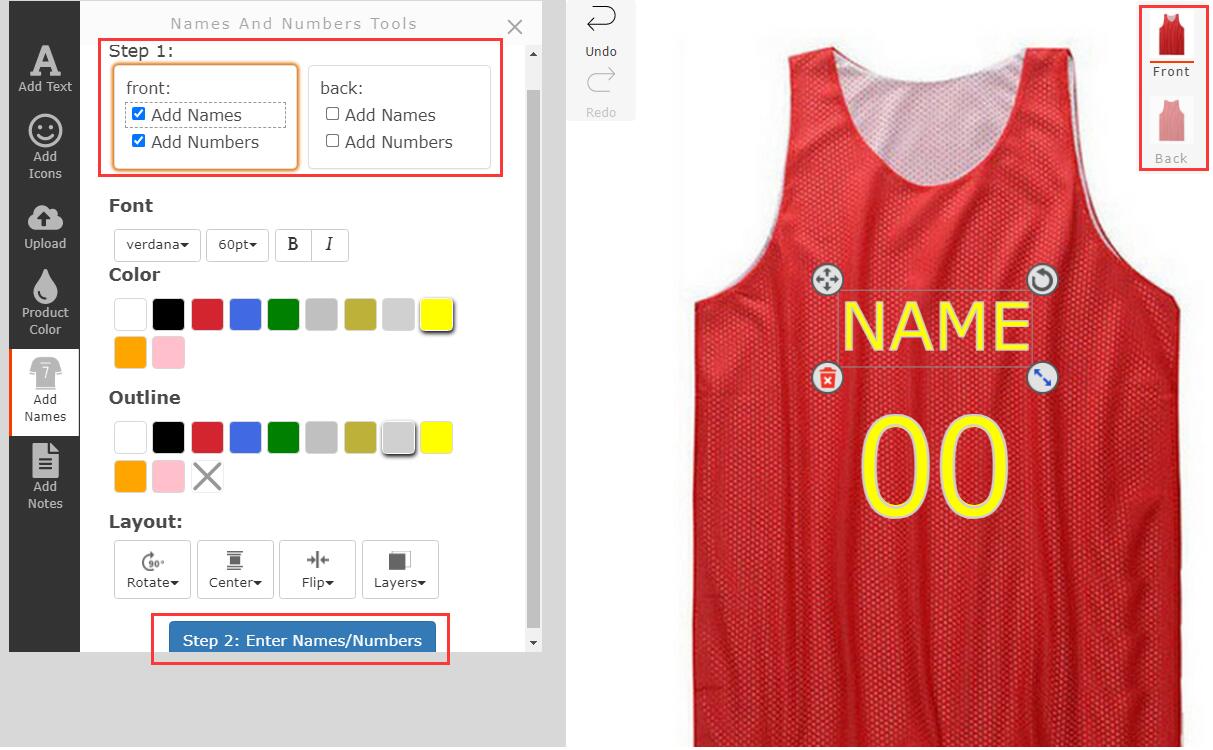 2) Easily find the most suitable products for your design
Change Color: If you want to change the color of the current product and keep the design unchanged, you can click "Product Color" on the left side of the page or click "Change Color" on the bottom of the page. Then choose the color you want to replace.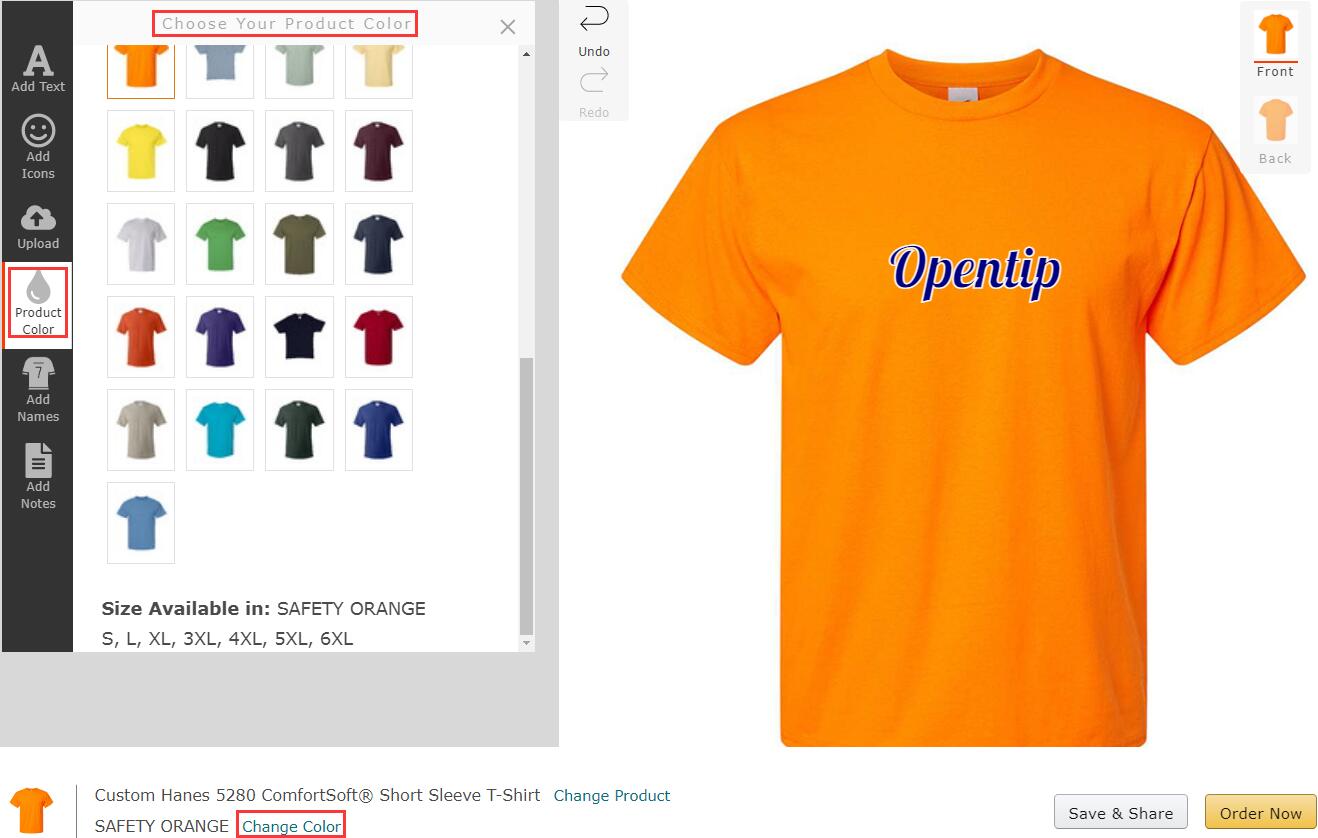 Change Product: Our new online design tool also allows you to change products during the design process so that you can find the best product to fit your design. You can keep your design unchanged and click "Change Product" at the bottom of the page for easy comparison.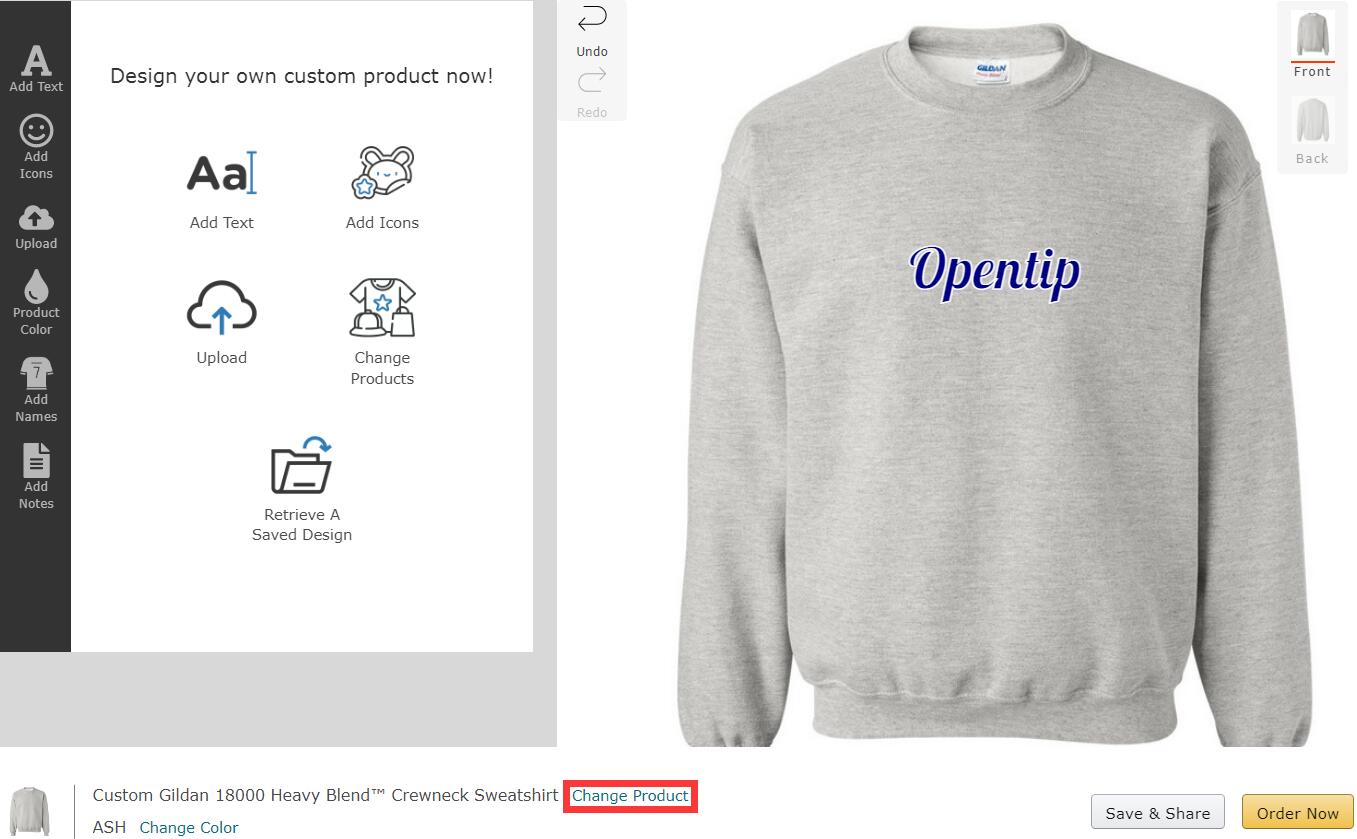 3) Save and share your design with your friends
Save Your Designs: Once you've finished your unique design, you can select "Save & Share" at the bottom of the page to name and save your design. You can retrieve all of your designs by clicking "Retrieve A Saved Design" and reuse them on other products.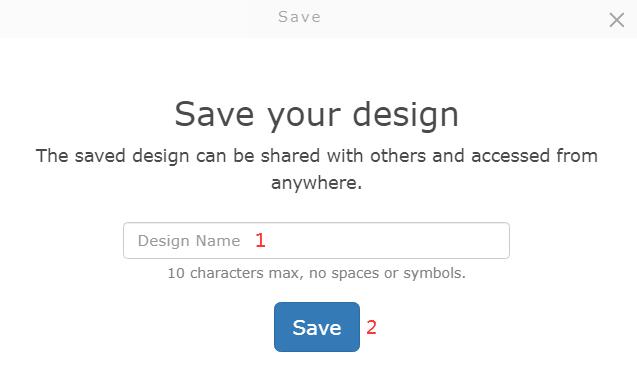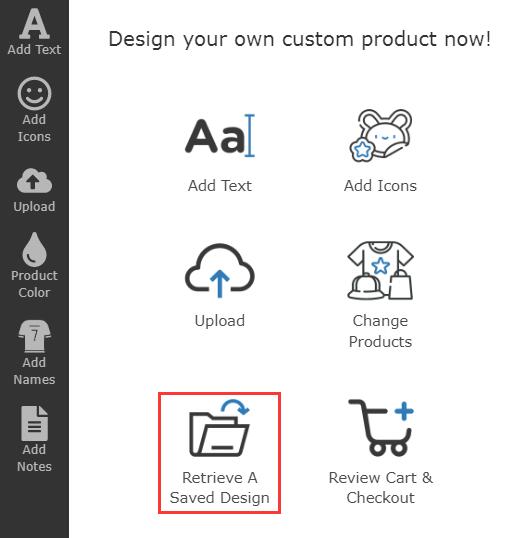 Share Your Designs: After you name your design, the system will generate a link for you to share with your friends or social media followers. They can buy the products designed by you through this link. How cool is that!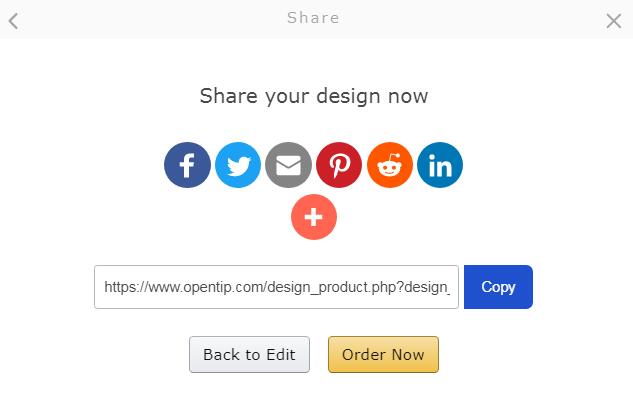 4) Bulk order different options of products according to your design
Bulk Order: When you click "Order Now", we will list the different options of the product corresponding to your design, and you can order different products quickly as long as you fill in the quantity. We will give a better discount for bulk orders. Buy more, save more!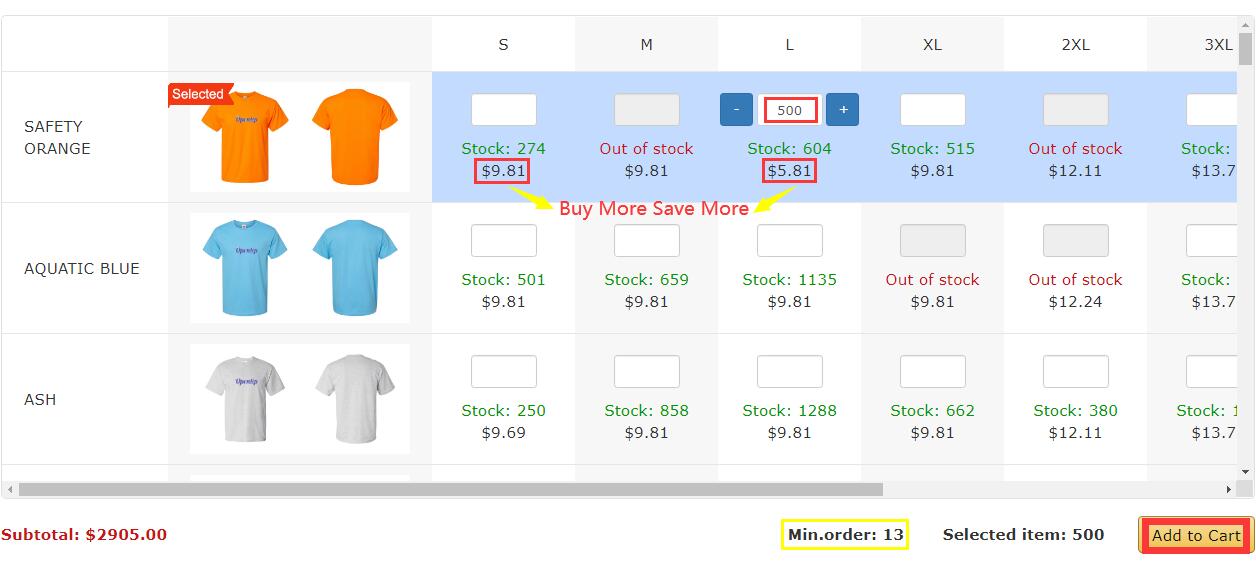 It's fun to create your unique products with our easy-to-use design tool, and we will try our best to give you full support. Just come to our Promotional Products Page to pick your favorite product and start designing!