From people raising money to rescue animals, support political elections, raise cancer awareness, enable the school to provide more resources and better education to students, and so on, people are passionate about mobilizing around causes they care about. Now, Opentip provides a safe and user-friendly platform to create fundraisers that benefit such personal causes.
We are so excited to announce the launch of our new Fundraising Platform – a custom products fundraising platform for everyone to raise money for a personal cause. As you know, Opentip has a variety of custom products and extensive experience in customizing products. You can find several popular brands such as Gildan, Next Level, TOPTIE, and so on. More importantly, from all kinds of apparel to caps, bags, drinkware, team sports uniforms, and workwear, all of our custom products have competitive prices and high quality which are perfect for fundraising.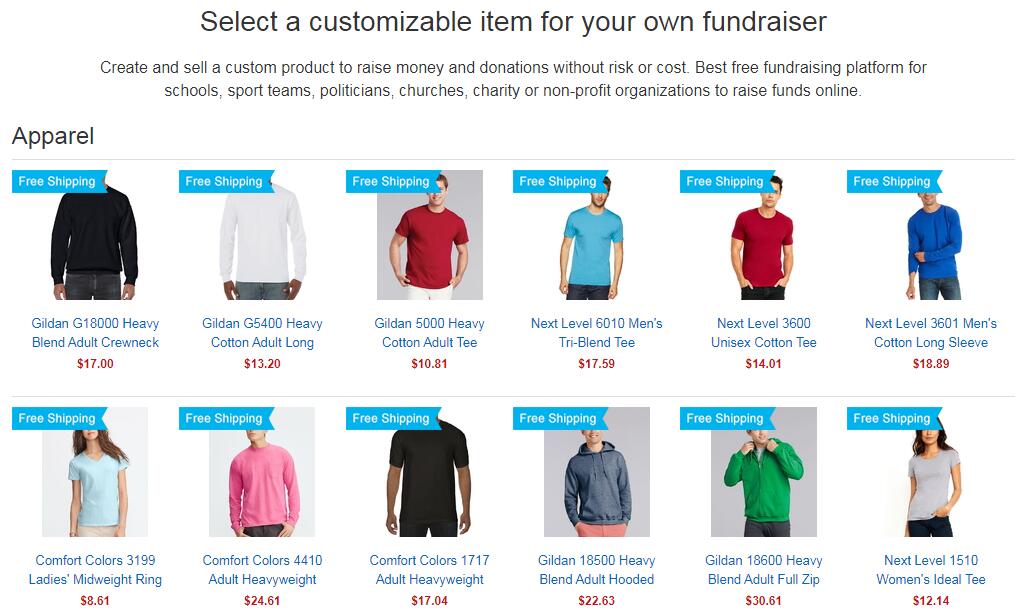 Our fundraising platform is committed to helping everyone in need to raise enough money for their cause. Whether you are group, organization, community, or individual, you can create your own custom products fundraisers for Schools & Education, Animal Care, Political & Election, Church, Medical, Team Sports, Adoption, Military, First Responders, and so on within minutes.

Design, Promote, Print & Ship, Get Funds, you can raise money easily & quickly through 4 steps. No upfront cost, no inventory, and 100% risk-free. We will make the products, deliver the orders, collect the funds, and offer customer service. What you can do is select and design your fundraising products using our online design editor which has various design icons for you to add. Then set up, launch, and promote your campaign with our one-click social sharing component. By the way, you can watch our Opentip Fundraising Explainer Video and learn more detailed processes for creating a fundraising campaign.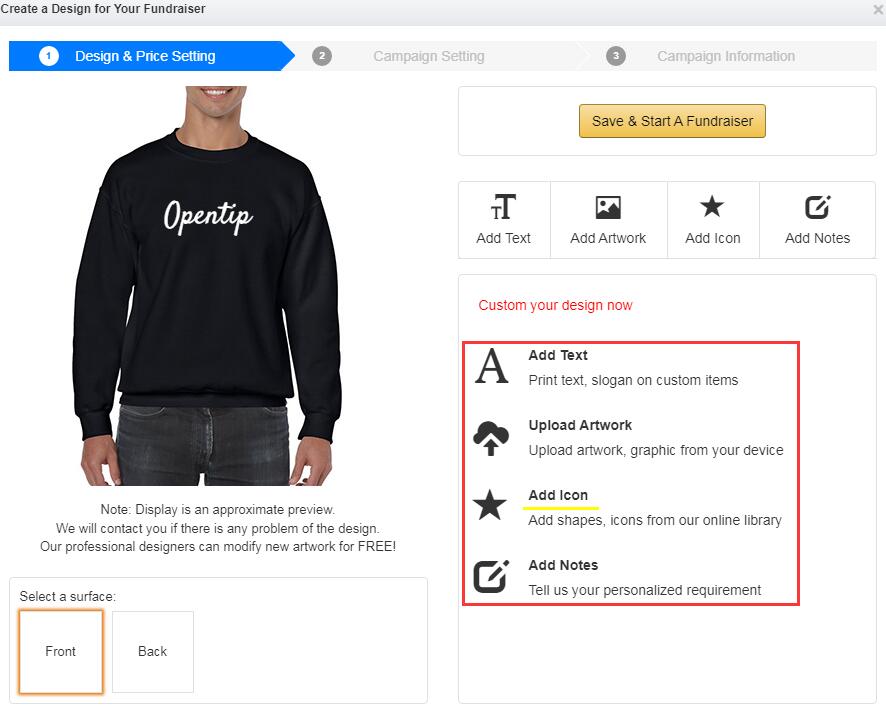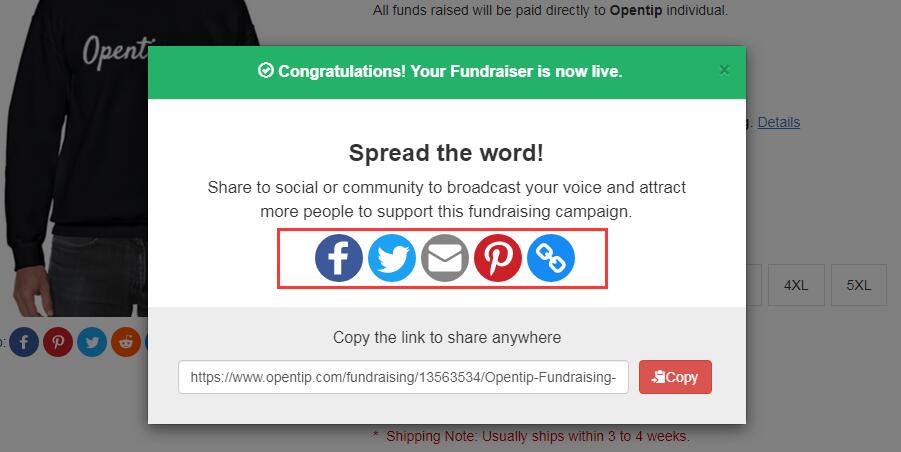 Last but not least, we value every user and do our best to help them achieve their fundraising goal. You can contact us or check out our Opentip Fundraising Guide to get help with any fundraising questions. We pride ourselves on providing the best fundraising experience for our users!
Just come and experience our new fundraising platform. I wish you all the best in running a successful fundraising campaign.