Opentip is one of online shopping platform where you can buy a wide selection of products at affordable price. Easy buy for better life. Opentip online store has been supplying quality apparels, yoga products, food storage bags and promotional products for customers since 2004, and we focus on providing the best products for you.
We've received thousands of reviews from verified customers on reputable third-party review sites, such as Bizrate Surveys, Google Reviews and Trustpilot. We will monitor all of our reviews and try our best to provide the best products and services for our guests.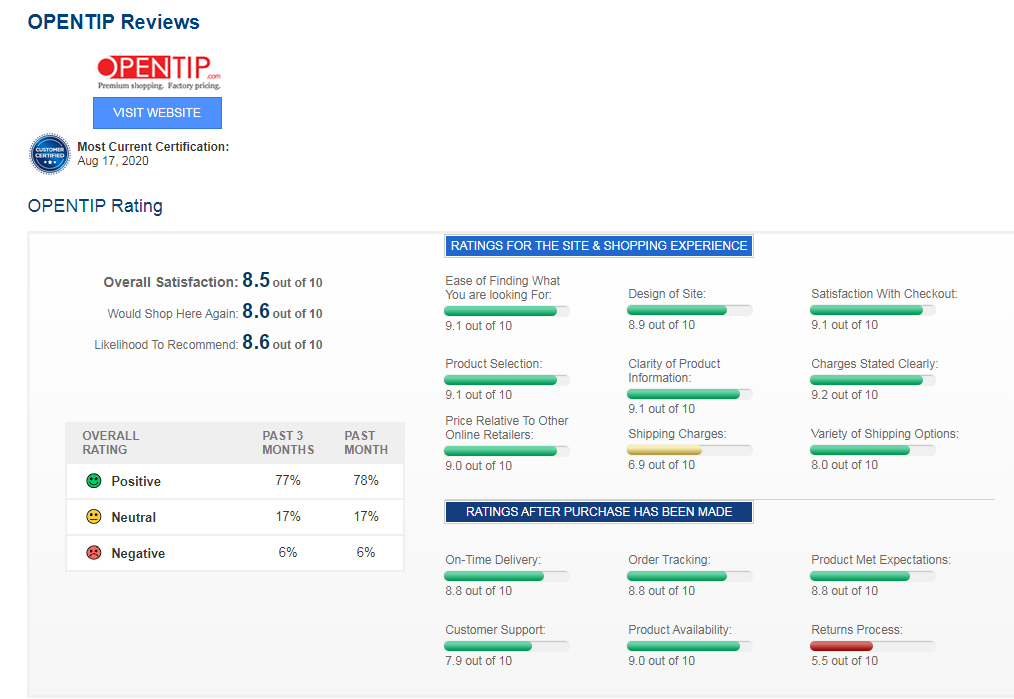 Bizrate Surveys allows customers to provide feedback throughout the purchase and receipt experience. It is part of Connexity and collects reviews from certified customers of signed up merchants as well as through its panel of online shoppers. Opentip store has excellent rating score among Bizrate users.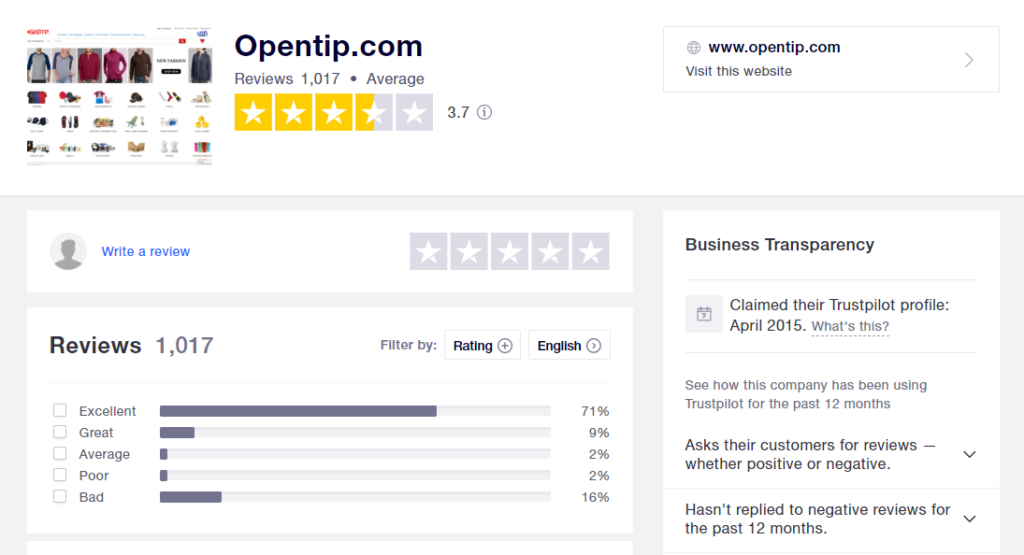 Trustpilot is a great place to view the customer reviews of an online store or a service provider. Opentip receives more than 1000 reviews so far; most of the customers trust Opentip and want to recommend it online.
Opentip has scored 3.7 out of 5 stars on Trustpilot. More than 70% of those who left a 5-star review, it means a large number of customers are satisfied with the products sold at Opentip.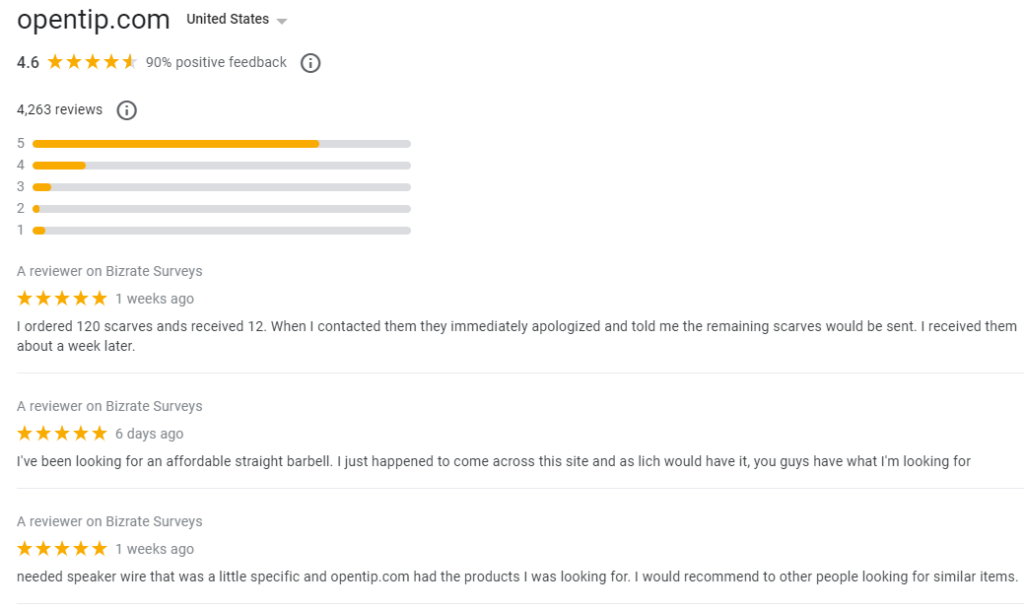 Google Shopping Reviews are important indicators of online merchant. They allow customers to post a review on Google about their experience with a business and its service and products.
Great customer service, competitive prices, and quality products are some of the praise noted on Google Shopping Review. Some of the positive Opentip reviews from Google Reviews are as follow:
Fairly easy to use & complete. Shipping charges were expensive in my opinion, but I liked the product. Stated would ship in two days, so expect to receive within 2 weeks.
Everything was fine except shipping and handling! A tier for shipping and handling would have been nice because $30 in shipping for a $70 purchase is very steep.
I Recently Started A Business That Required Items In Bulk. OpenTip Has Affordable Prices And Tumblers Came As Described. Nice Packaging. I Will Most Definitely Be Ordering From Them Again In The Near Future.
Love Opentip. They have great products at economical prices. Products in stock. Order was fulfilled and shipping was really fast.
Is Opentip safe? Can I order custom products from Opentip? Maybe. It depends on your needs. For retailer and group, they can wholesale discount products in bulk and save money and time. Be sure to research your entire requirement before you start shopping because sometimes you will really get what you paid for.