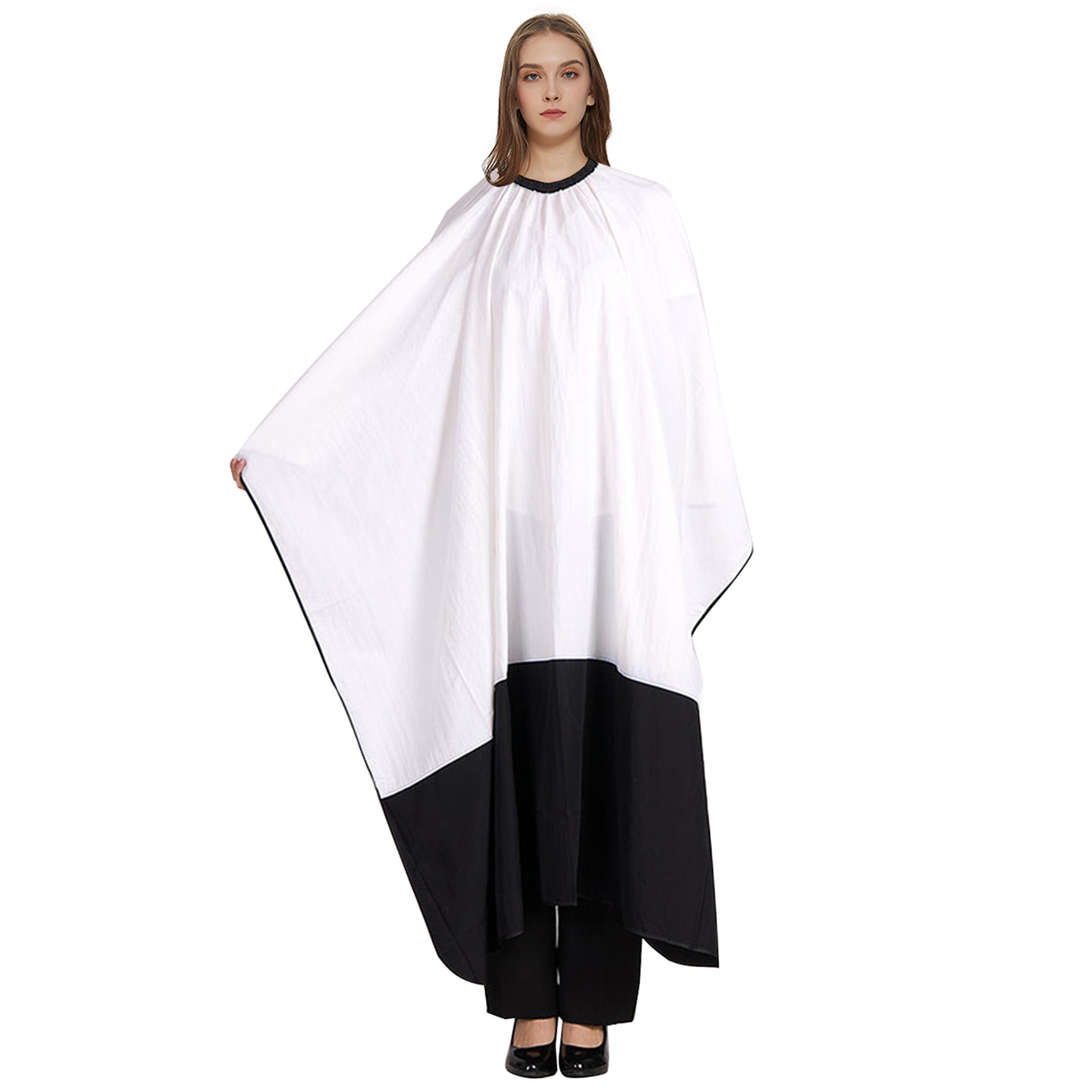 This cape is made of practical waterproof fabric and also has a stylish black and white color scheme. It includes an adjustable clasp closure that fits necks from 12″ to 23″ in circumference. All of these features will satisfy your customers.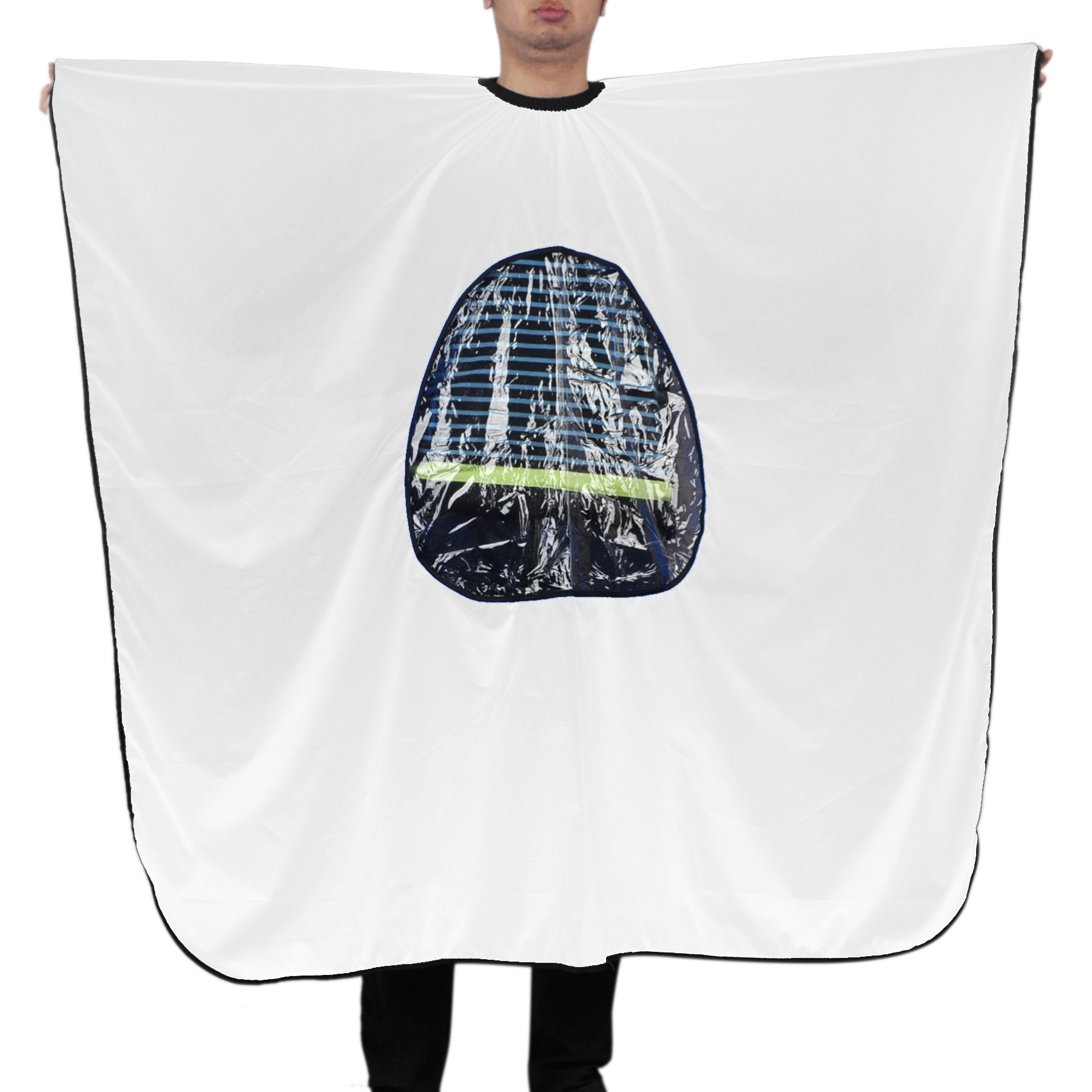 This premium cape is made with soft nylon material. It also includes an adjustable clasp closure. The cape has a clear viewing window. With this cape, your customer can use their phone without having to take their hands out from the cape. This will keep customers from getting bored while they wait for the barbers to finish their work.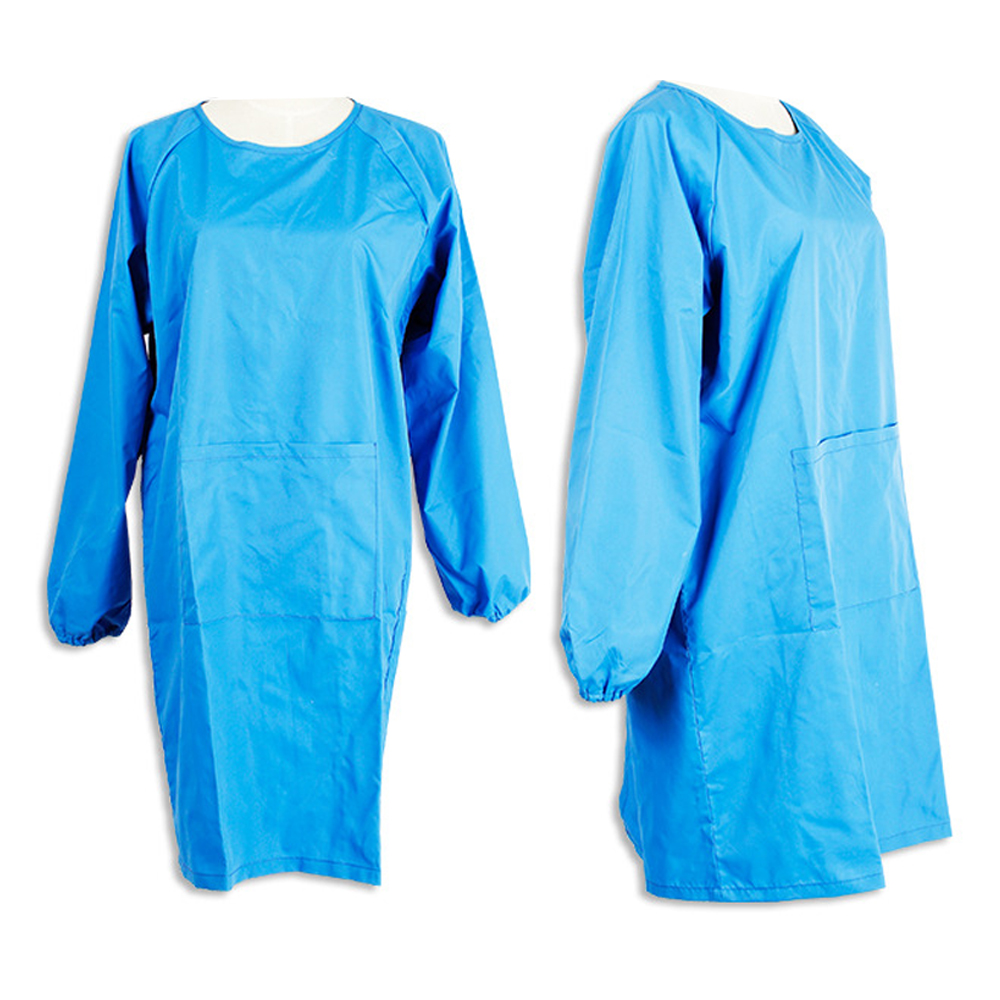 With waterproof and anti-static fabric, this customer gown is very comfortable and easy to wash. It is perfect for hair cutting, beauty salon, pet grooming, and painting. Narrow sleeves make people feel more refreshing when wearing them. It has two adjustable belts at the back, which makes it adaptable to all customer shapes.
Prefer custom cape? Try to add your own logo!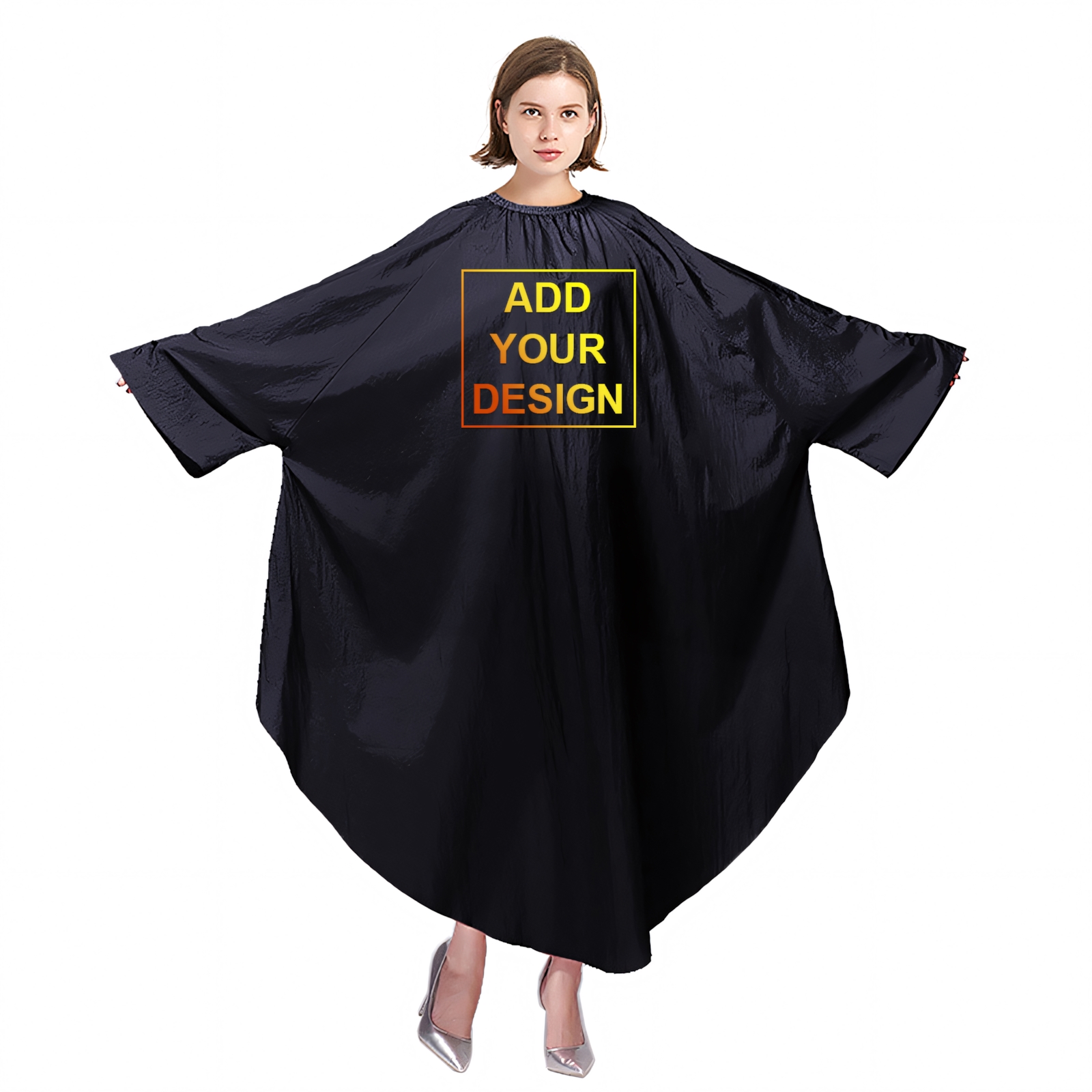 If you are considering some promotional items for your salon, these custom salon capes might be what you are looking for. Opentip's salon robes, gowns and capes can be printed with any personalized design. Opentip provides these quality items at the best price. Get in touch with Opentip here!