It is important for government contractors or public safety agencies to have appropriate safety vests for construction workers or safety workers. In particular, workers who need to work at night or in dim light environment need safety vests with high visibility to prevent site accidents. These high-visibility safety vests are often equipped with reflective stripes that reflect light at night, making it easier to see the worker wearing the vest.
Safety Vest with Reflective Stripes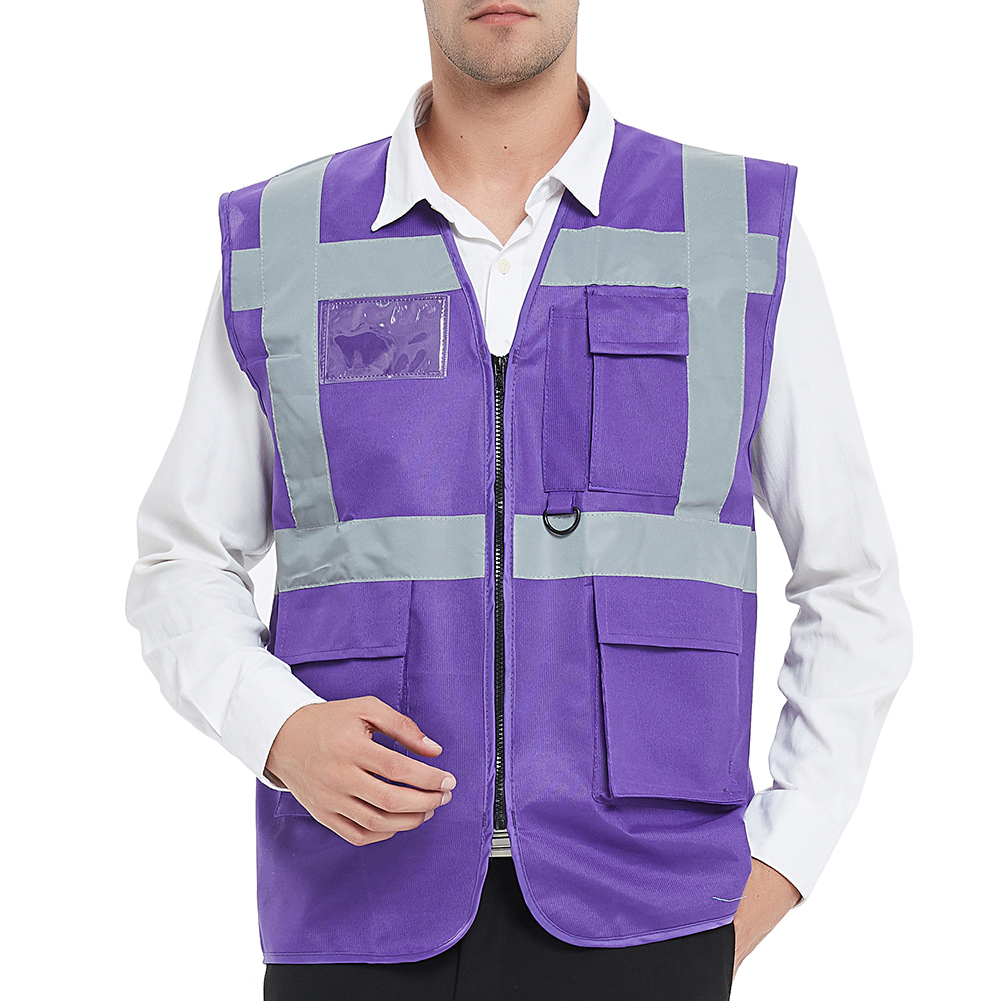 GOGO 5 Pockets High Visibility Safety Vest
Reflective safety vests are widely used by industrial and roadside workers. To ensure that workers at work are safe from accidental hazards, they need to be easily visible, whether at construction sites, airports, or on the road.
No one can ignore the importance of reflective vests to workers. Reflective vest, with reflective stripes on the front and back, can enhance visibility and safety at night.  This is necessary for workers who work at night or in low light.
As a professional work apparel wholesaler, Opentip's products are often recommended by many public departments and organizations for their high quality, utility and full functionality. Opentip's High Visibility Safety Vest improves visibility to prevent injury to those who wear it. This reduces the risk of serious accidents at the job for construction workers, traffic police and others working in ports, airports, yards, emergency services and utility jobs.

The vest is made of 100% polyester lightweight and breathable fluorescent polyester fabric, which is perfect for workers who work long hours and will not give them any uncomfortable feeling. Reflectivity vest enhances visibility and safety at night. Clear cardholder and multi-functional pockets allow workers to carry various tools, pens and phones.
Customize Safety Vest with Logo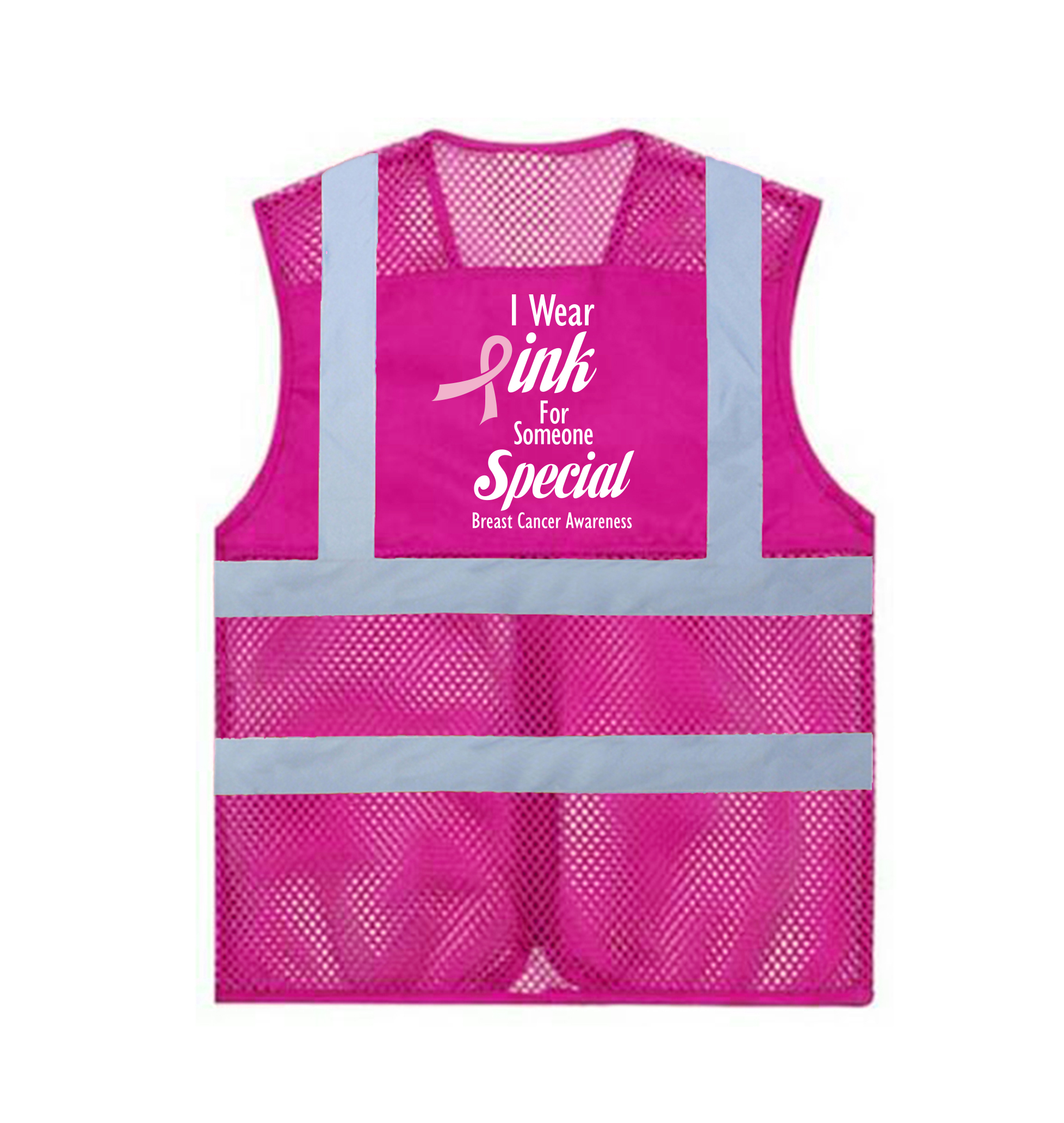 GOGO Custom Hotpink Safety Vest
Not content with a blank vest? You may prefer to have your company name, logo, or other message on the safety vest. Try to DIY your custom safety vest now. Our vests are allowed to be imprinted with personalized patterns. We've got the solution that will exceed your expectations and fit within your budget.