Appropriate work clothes for workers have always been a necessity for most public services. Undoubtedly, a vest that is easy to slip on and off is the best choice for work clothes. A work vest can be worn with many pieces of clothing, so it can be worn with most seasons. Therefore, more and more workers prefer to wear a work vest.
Depending on where the workers work, they have very different requirements for work their vests. From civil service to security, from construction worksite to roadway, everyone should select right workwear according to actual jobsite.
Volunteer Vests
For common social service workers and volunteers, a simple but durable vest is a kind of excepted workwear. The simple design of the vests makes them even more eye-catching, and the bright and conspicuous colors make the volunteers easier to spot in the crowd. They always need to be easily found by people who need help.
A quality work vest can be suitable for many occasions. It is perfect to be the essential equipment of volunteer, can also be worn as casual vest, ideal for outdoor activities. Versatile to be used all the year around, it would be a great accessory to be fashionable and functional at the same time.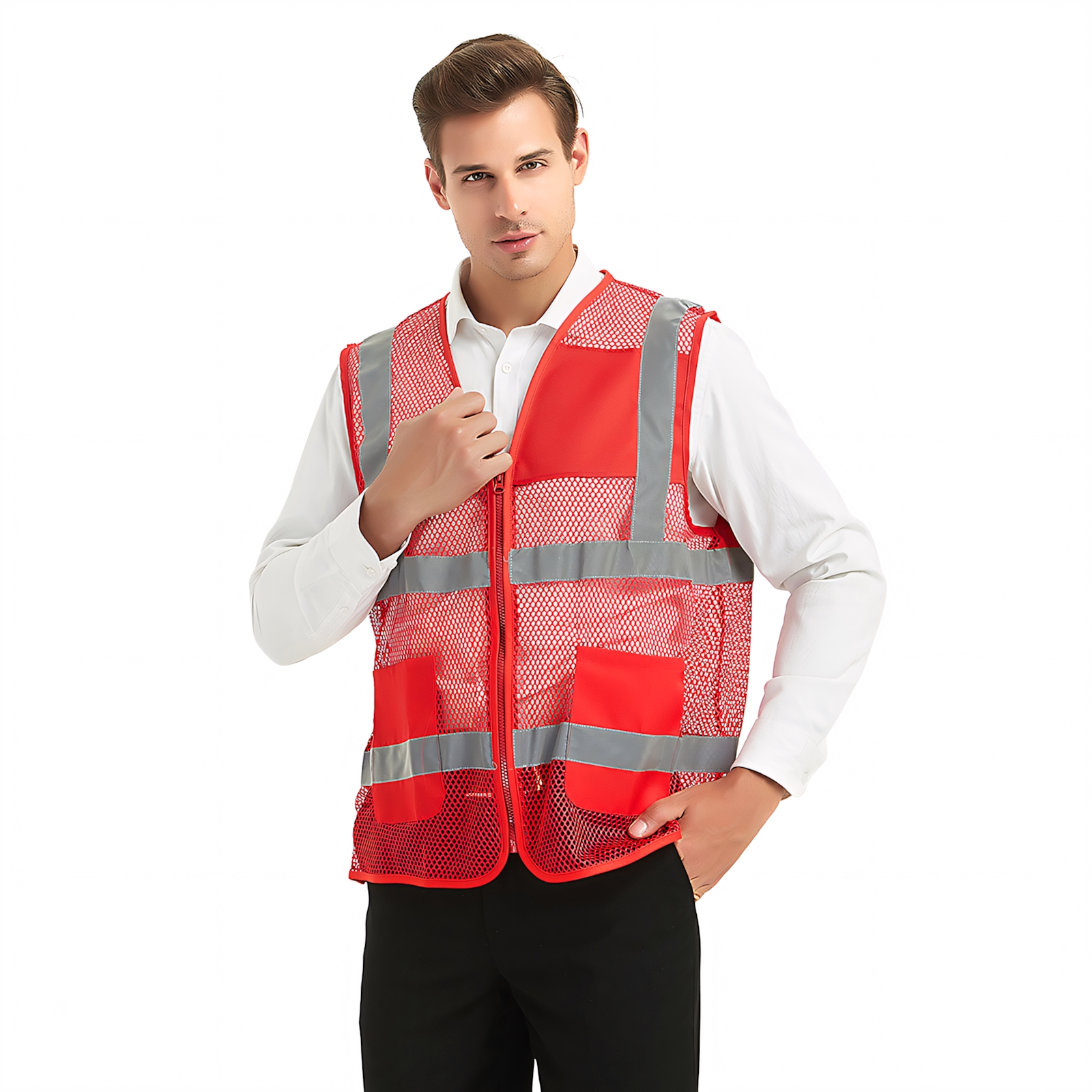 GOGO Custom Mesh Volunteer Vest
Made of polyester

Zipper & 2 pockets

Reflective strips

Imprinted with logo
Find More Volunteer Vests at Opentip
Construction Worker Vests
For public work contractors, whether they can effectively ensure the safety of workers on site is often an important standard to test whether the contractor is qualified. So contractors need to prepare enough safety gear for workers. One of the most important items is the safety vest. Because they are easy to take off, safety vests can be used for most construction jobs.
Most accidents happen on the site because the construction workers on the site are not seen in time, and as long as the construction workers on the work can be seen from a long distance, we can effectively avoid most construction accidents. Therefore, construction worker vests are usually bright yellow or orange with reflective trim. This allows the vest-wearing worker to maintain high visibility day and night.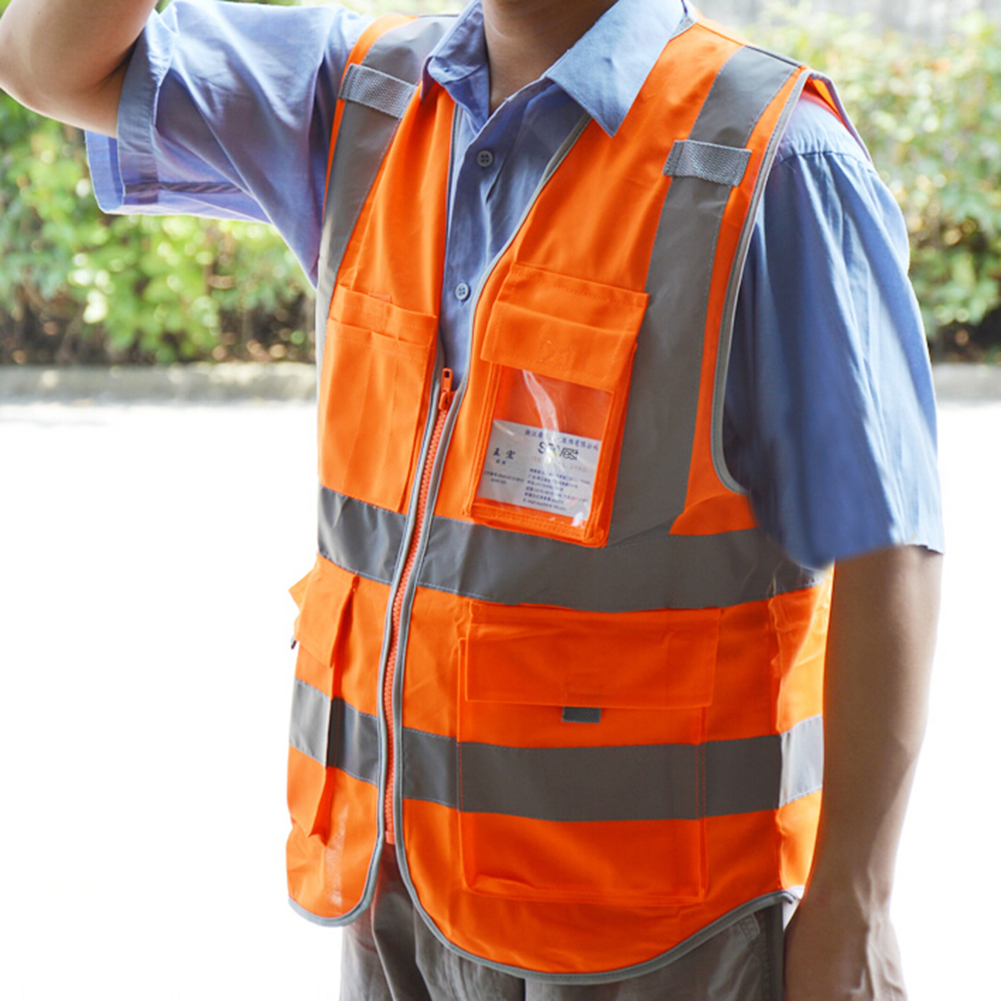 GOGO High Visibility Zipper Front Safety Vest
Made of polyester

Zipper & 4 pockets

Reflective strips

Imprinted with logo
Buy More Quality Construction Work Vests at Opentip
Roadside Worker Vests
Whether you are a road construction worker or a traffic controller, if you work on the side of the road, you will face a great risk of traffic accidents. Therefore, a high visibility work shirt is a necessity for roadside workers. It can make you more easily seen by drivers driving at a distance, thus effectively avoiding traffic accidents.
Work vests required by road workers shall meet ANSI standards. Workers working on ordinary roads at speeds below 50mph will need to wear ANSI Class 2 safety vests to avoid being overlooked by motorists and causing accidents. On highways with higher traffic speeds, higher visibility of ANSI Class 3 safety gear is required to ensure worker safety.
The product features such safety vests are usually bright yellow or green in order to make the wearer more visible. Safety vests also come with reflective straps. Reflective ribbons reflect light at night, making it easier for motorists to notice workers working on the side of the road. Qualified safety vest has always been an important tool to protect the safety of workers.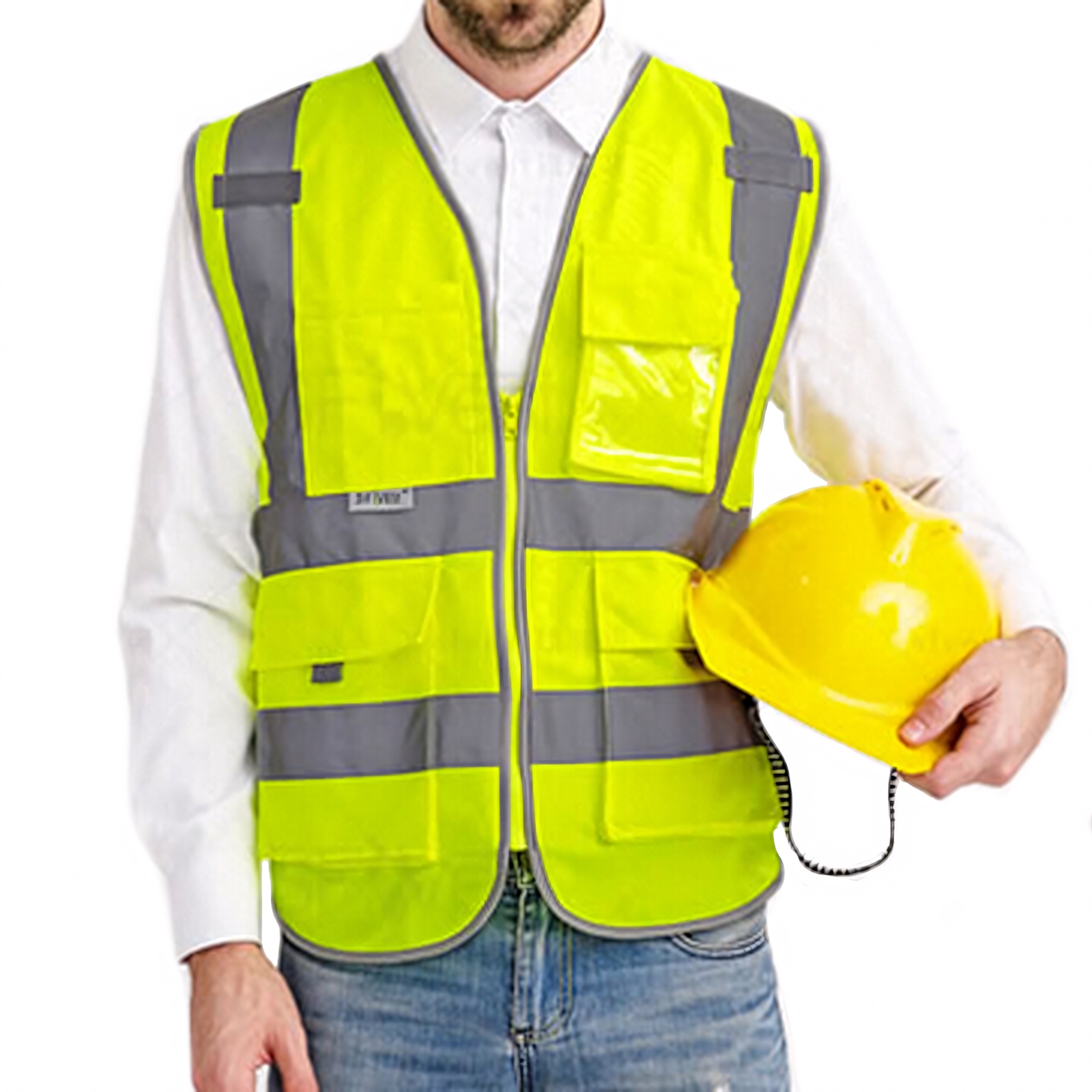 GOGO ANSI Class 2 Safety Vest – Yellow Hi Vis Vest
ANSI/ISEA 107 Class 2 Vest

Made of polyester

Zipper & 9 pockets

Reflective strips


Imprinted with logo
More ANSI Safety Gear at Opentip
Opentip is a professional work apparel wholesaler. In order to bring more comfortable work experience to workers in different industries, we continue to research, test and launch the most needed work clothes for workers. Our apparels are designed with timeless fashion inspiration that appreciates modern, yet classic styles and brands that are known for quality and comfort. Whatever you do, there is always one for you.