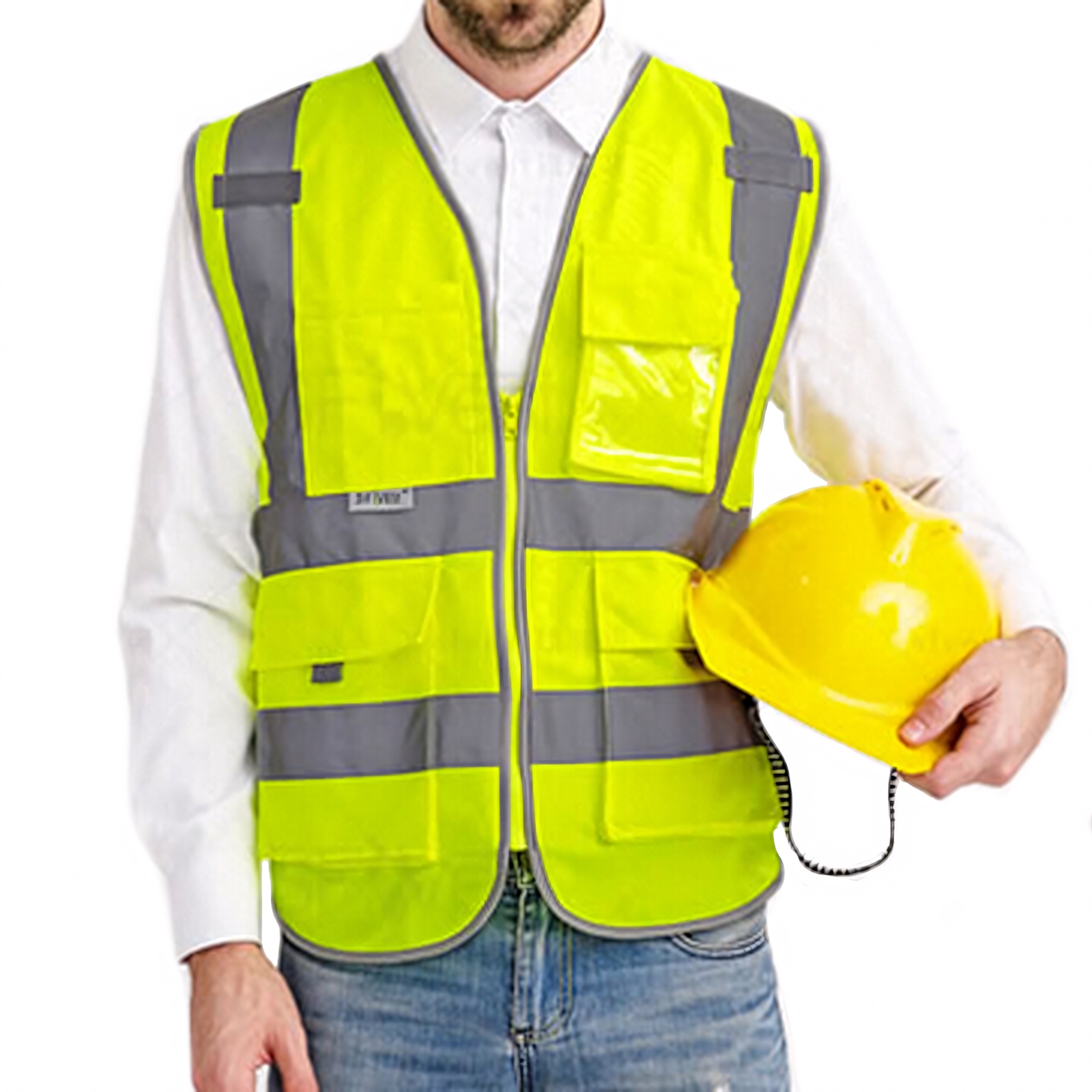 GOGO High Visibility Safety Vest improves visibility to prevent injury to those who wear it. This reduces the risk of serious accidents at the job for construction workers, traffic police and others working in ports, airports, yards, emergency services and utility jobs.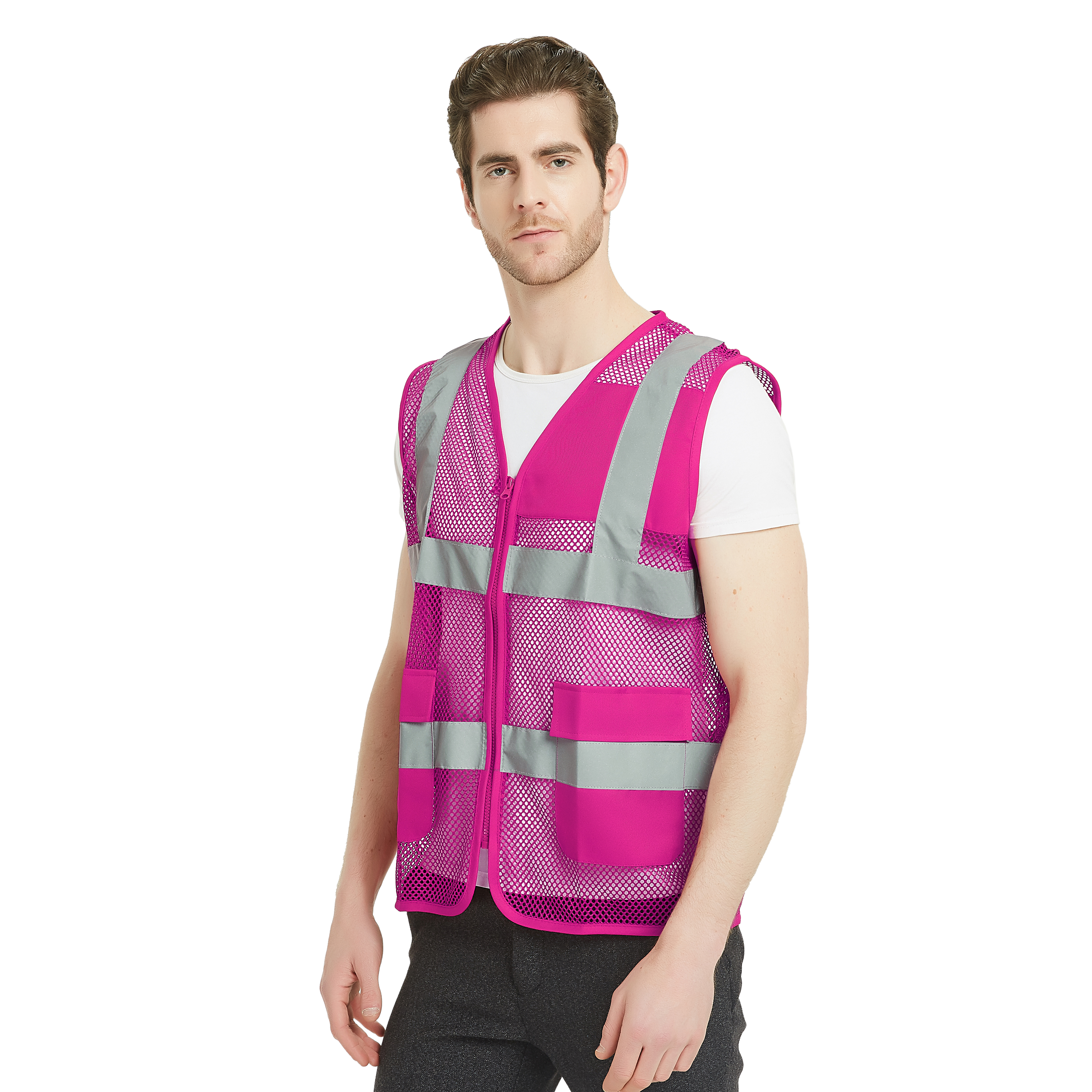 This vest is made of lightweight and breathable fluorescent polyester mesh fabric. Different from common volunteer vests, there are hi-vis reflective bands along the chest, shoulders, and back. These make it easy for the wearers to stand out from the crowd.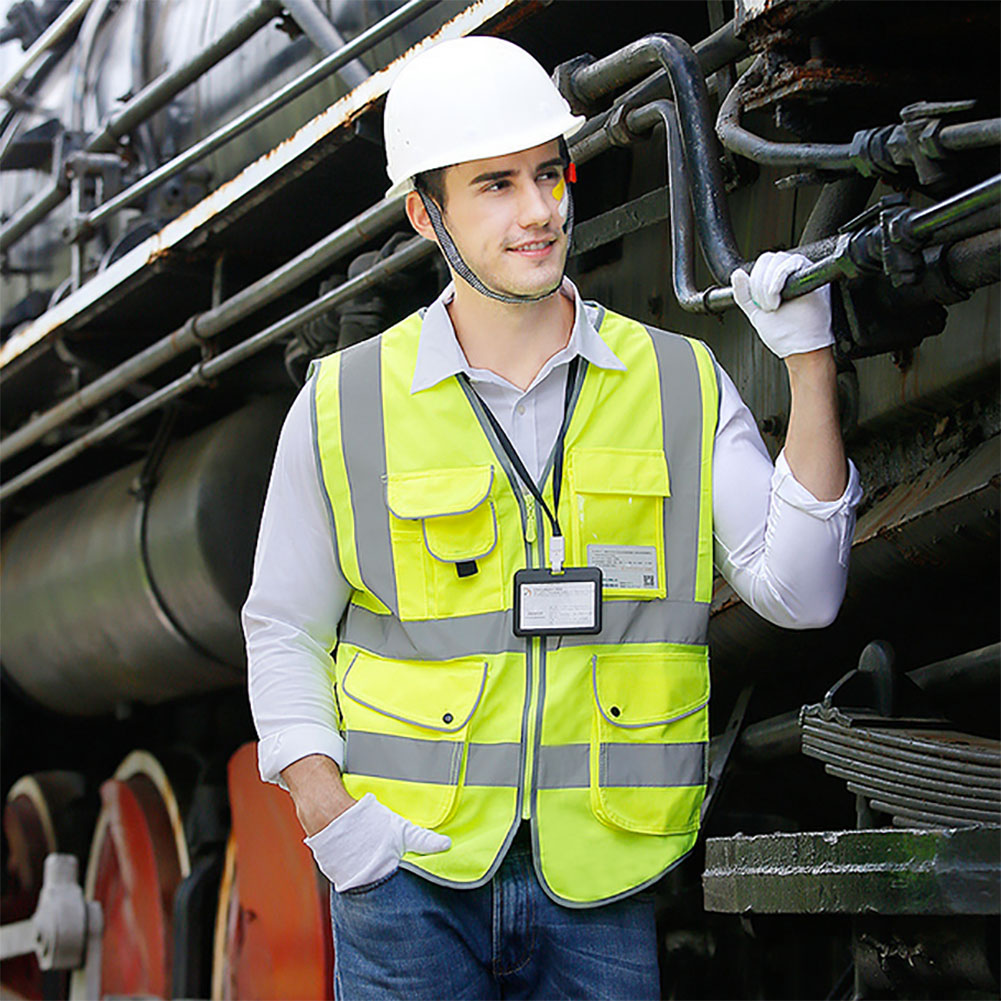 The vest is made of 100% polyester lightweight and breathable fluorescent polyester fabric. Reflective bands increase the workers' visibility. 7 multi-functional pockets help the workers to carry various small tools.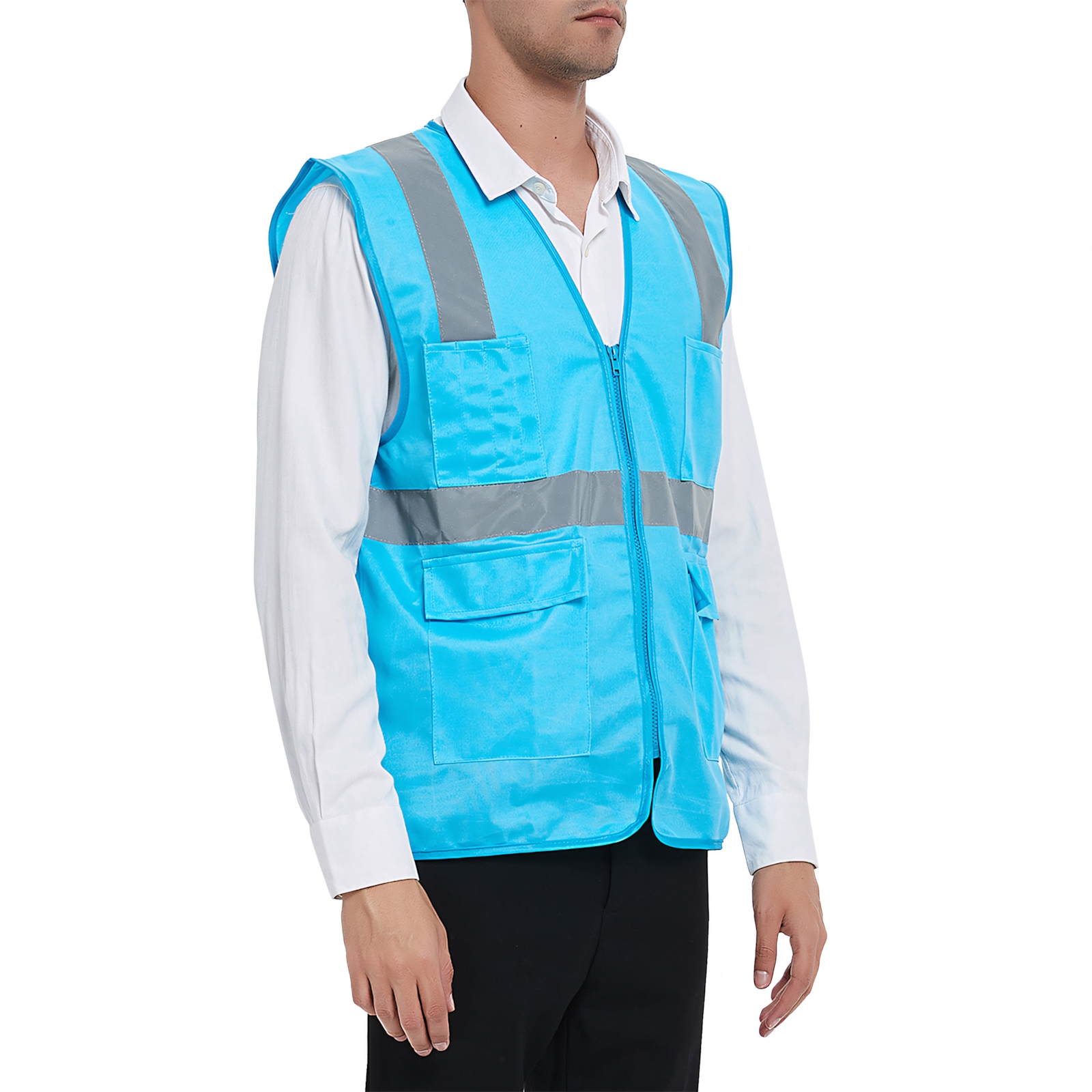 Made of 100% polyester lightweight and breathable fluorescent polyester fabric, this vest is a kind of essential safety equipment for outdoors sports: running, cycling, walking, skating, skiing, and skateboarding. There are two chest pockets for pens and tools, one pocket on the right chest with pen dividers, and two front lower flap pockets with hook & loop closure.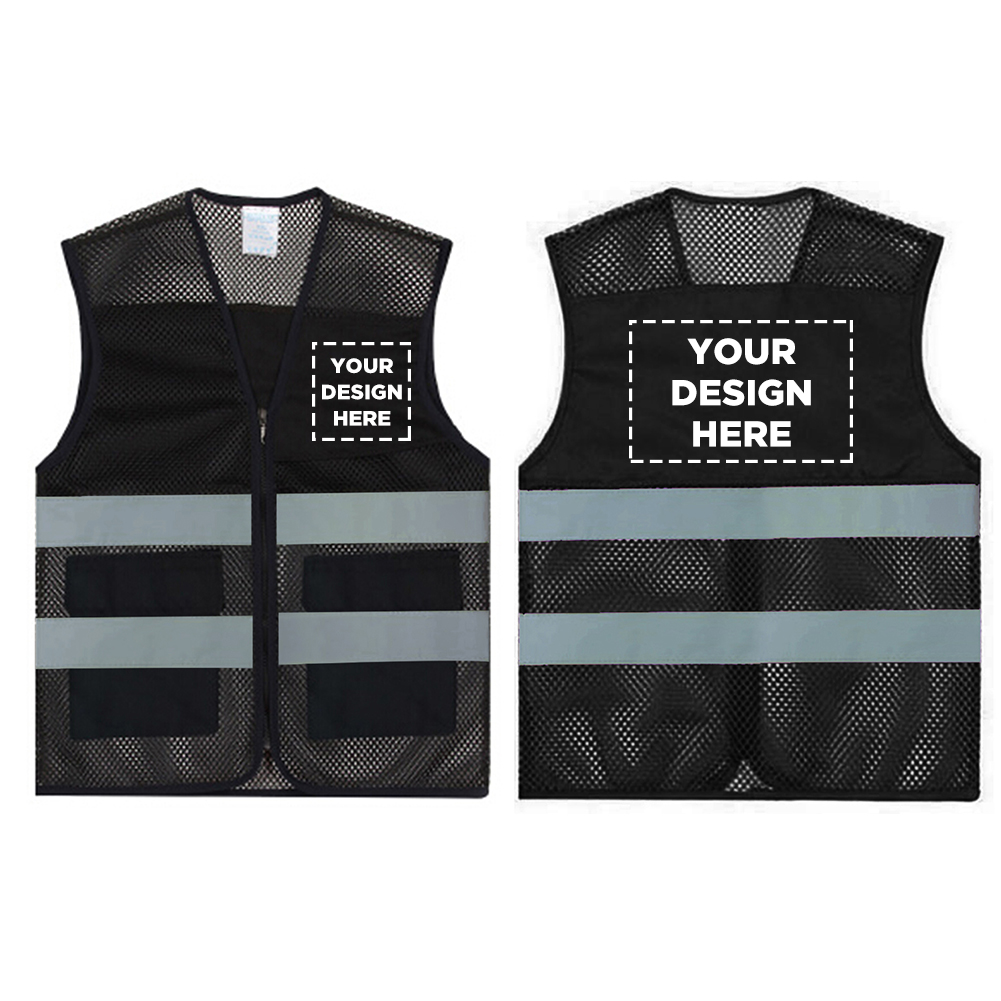 This safety vest is allowed to be added custom logo on the vest front chest and center back. It can be the ideal item for the name you represent to stand out during all sorts of activities – volunteer work, social service, election events, campaigns, and so on.
Find More Enhanced Safety Vests
As an established work uniform wholesaler, Opentip supplies quality customized enhanced hi-vis safety vests online. At Opentip, you will find all kinds of safety work vests with different materials and colors. They'll be the most affordable option for a work vest you've ever seen. At Opentip, it is cheap to customize anything.