You may often see clerks wearing uniform work clothes in supermarkets. Thanks to these work uniforms, you can easily tell the staff from the customers in a crowd. This is one of the must-have features of a qualified supermarket work vest.
Because of the nature of the work in the supermarket, the staff needs to wear a slightly different work uniform from their everyday clothes. Of these, the vest is the most affordable and effective choice.
Now, the supermarket vest has become a special kind of work uniform. Just as people think of construction workers when they see a worker in an orange safety vest, when they see someone in a brightly colored vest in a supermarket, they quickly recognize that he is a supermarket cashier or salesman. The image of the supermarket staff, along with the bright colors of the supermarket vest, left a deep impression on people.
Therefore, as a supermarket operator, it is very common to order a professional supermarket vest for the staff's work clothes. When shopping for a supermarket work vest, you may want to understand the necessary features of a supermarket vest.
Comfortable Fabric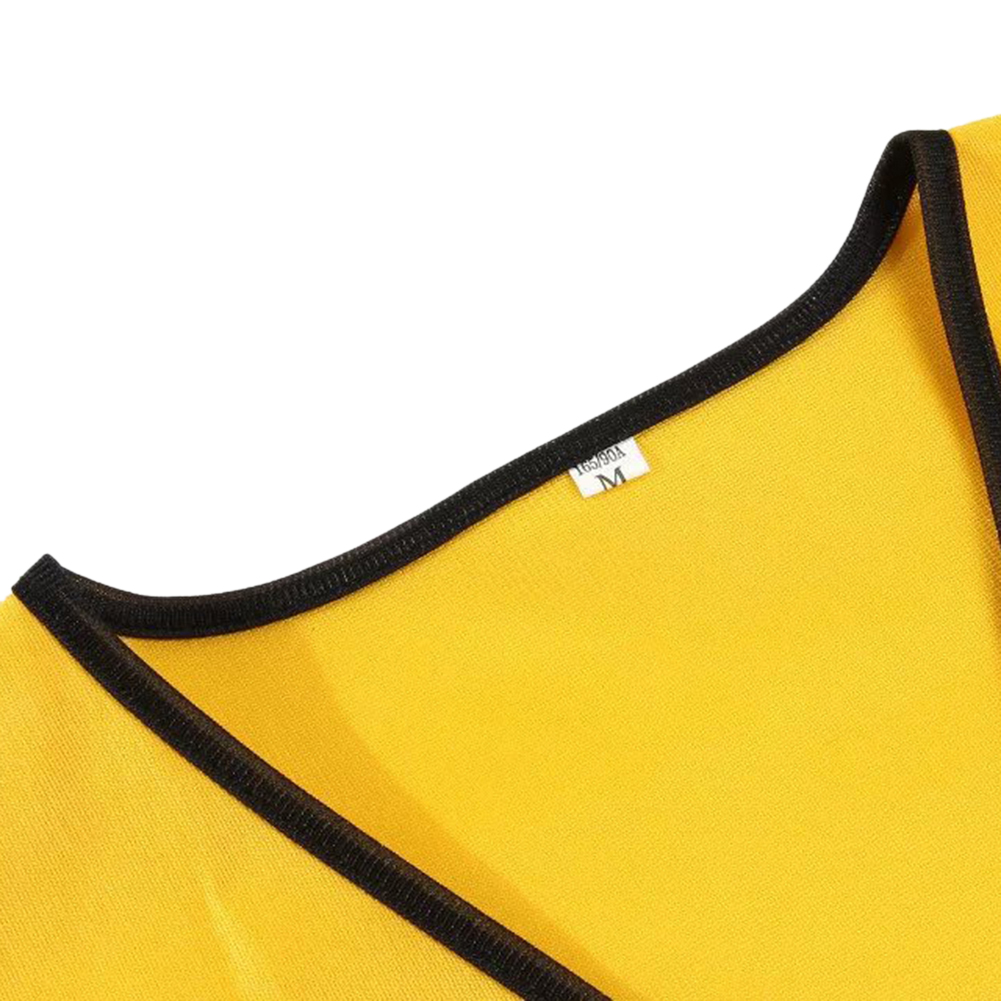 For a work garment, the comfort of the fabric is very important. The same goes for vests. The garment will be worn all day by staff, so a breathable, lightweight, sweat-wicking vest is the preferred choice. When they wear comfortable work clothes, their productivity will be greatly improved.
Zipper or Buttons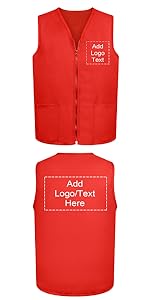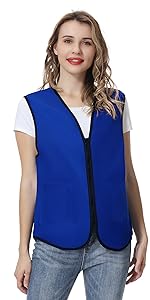 Plastic resin zipper is smooth, durable and easy to use. Buttons give a vest a more professional impression. Whether you're buying a zip-up or button-down tank top, it's a must to check if this part is durable. This will be an important measure of the quality of a vest.
Eye-catching Color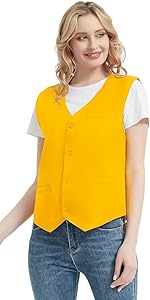 With these distinctive colors, the vest allows all supermarket staff to stand out from the crowd, helping to distinguish them from ordinary shoppers. Bright colors have become an important feature of supermarket vests. Your supermarket tank top can come in a variety of bright colors, but it must be eye-catching.
Large Pockets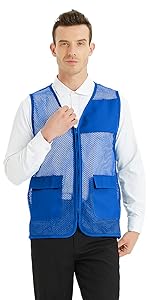 A thoughtful supermarket vest will usually have at least two pockets. Pockets large enough to allow employees to carry around a variety of tools they often use at work, such as pens, notebooks, and stickers. This will greatly improve the efficiency of the supermarket staff.