Have you heard about our affiliate program before? It is a program that can help you earn money with Opentip easily. Buyer or spreader, you can be both. We are very excited to announce the launch of our newly designed website about the affiliate program. You can visit Opentip affiliate program page. It's been totally revamped with improvements to our content, including visual flow charts and vivid descriptions. There's a whole host of small changes and impactful advancements, all of which make the new site that much better. I can't wait to introduce this newly launched website to you.
Our goal with this new website is to provide our visitors an easier way to learn and use the affiliate program. The new website gives better access to What It Is, How It Works, and Why Choose It.
Firstly, we changed our affiliate to affiliate & referral, which makes it easy for more people to promote our products. Our HOME website will show you some basic information about the Opentip affiliate & referral program and some steps of earning money. You just have to follow the steps, and then you can start earning. Whether you are an Individual, Webmaster, or Influencer, you can make money in different ways. We all support it.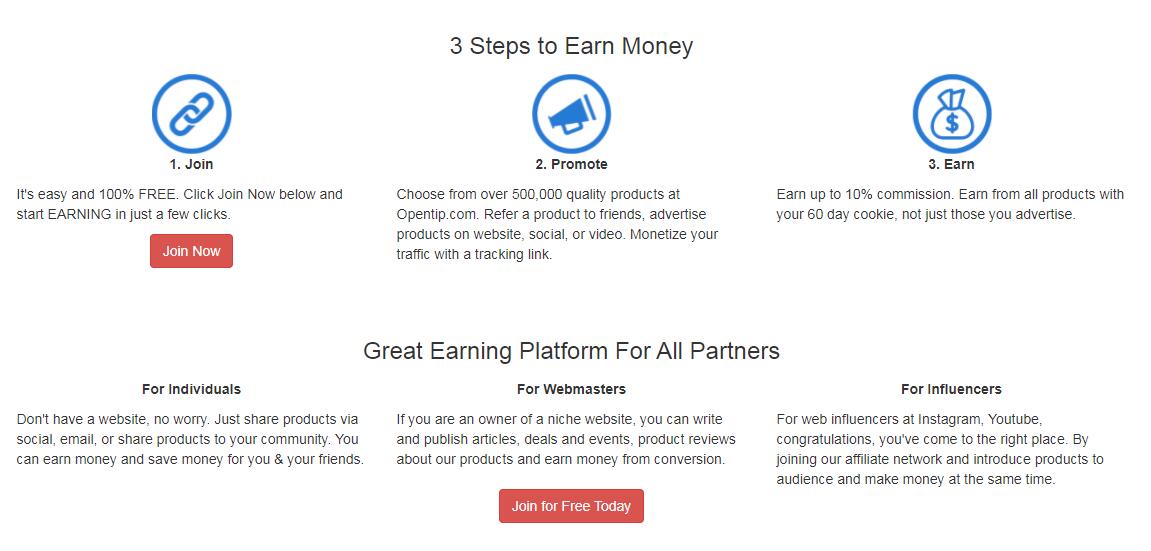 Secondly, if you want to get the link with your affiliate ID, you just have to click the "My Account" button and search for the link you want. If you don't know what to choose, you can click the "Recommended Links" button for reference.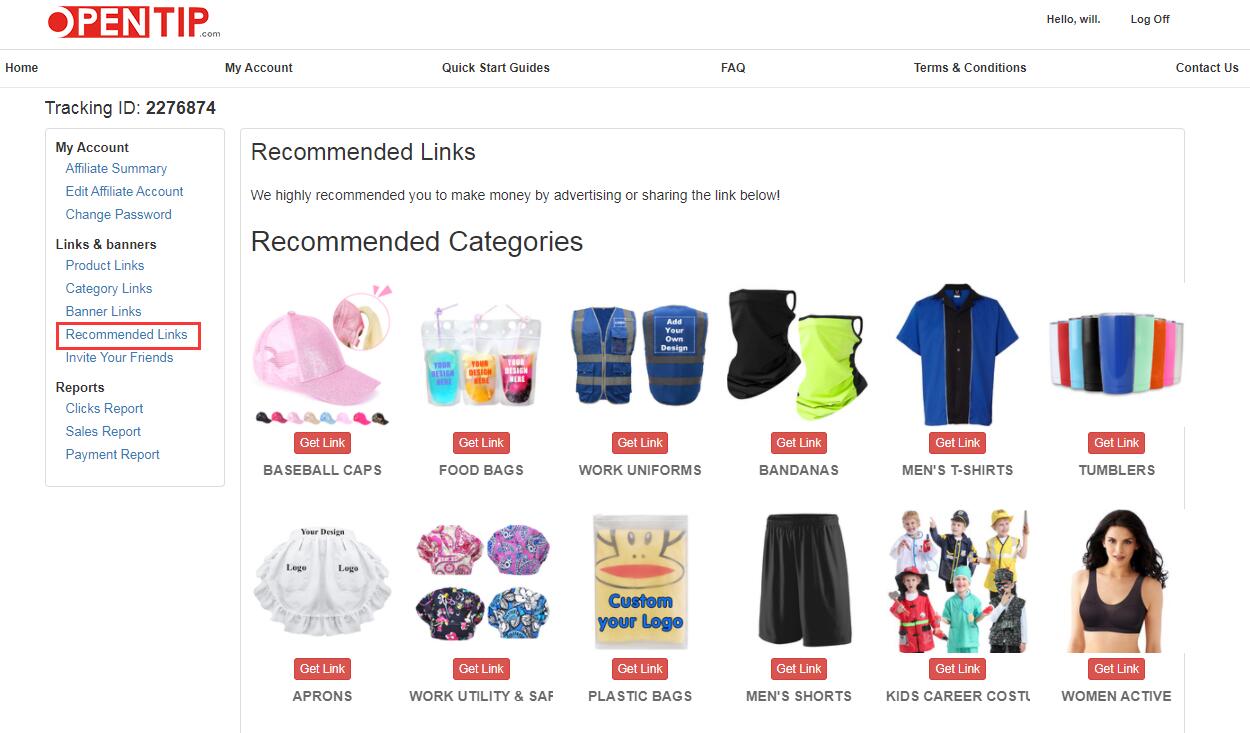 Thirdly, one of the exciting updates is that we've implemented one-click sharing. You can share it whenever you're shopping. As shown in the following picture, you just have to click "$ Share & Earn 10% Cash Back" on the product details page to reach the sharing page. You can select your favorite channels to share and earn commissions.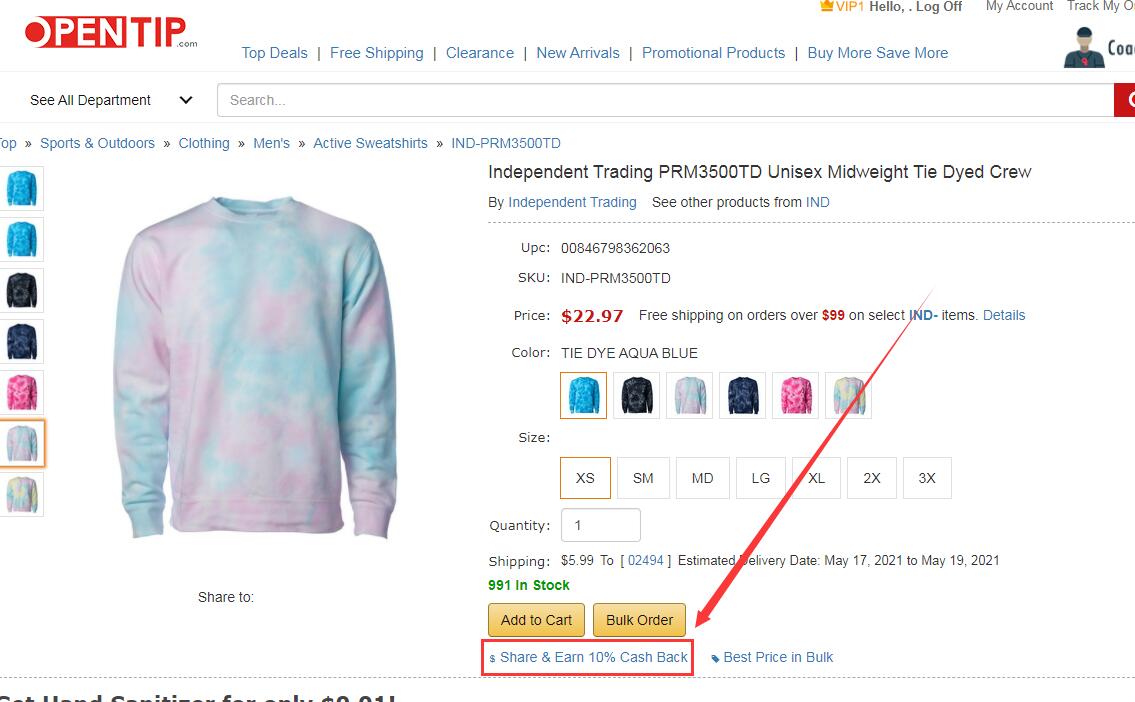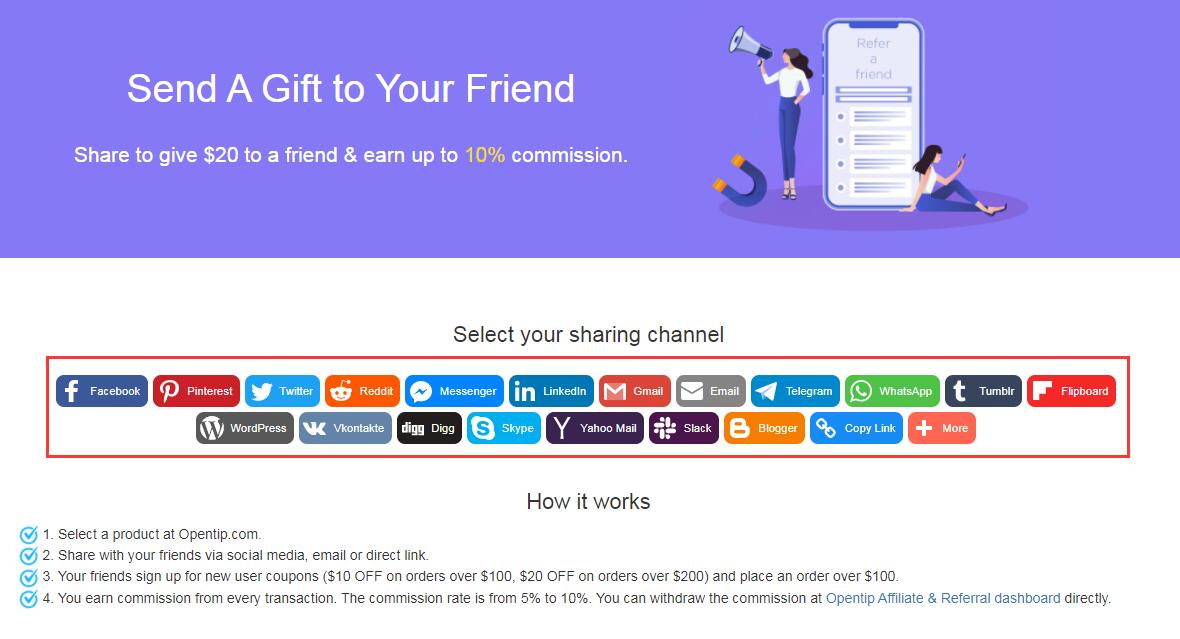 Last but not least, there is a nice thing that if you share the referral link with your friends to sign up, they will get two coupons as new users. One is $10 off on orders over $100, the other one is $20 off on orders over $200. The coupons will be automatically entered into their account. Your friend will like this gift.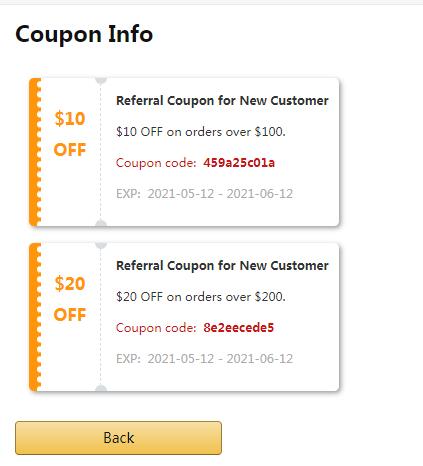 Our new website has achieved the goal of being faster, easier to navigate, and more user-friendly. Check our reviews on APDB. Come and experience it, let's make money together!