By continually expanding and updating its selection, now GOGO offers garments ranging from reflective vest and work vest to items such as safety vests and coveralls.
GOGO High Visibility Safety Vest improves visibility to prevent injury to those who wear it. This reduces the risk of serious accidents at the job for construction workers, traffic police and others working in ports, airports, yards, emergency services and utility jobs.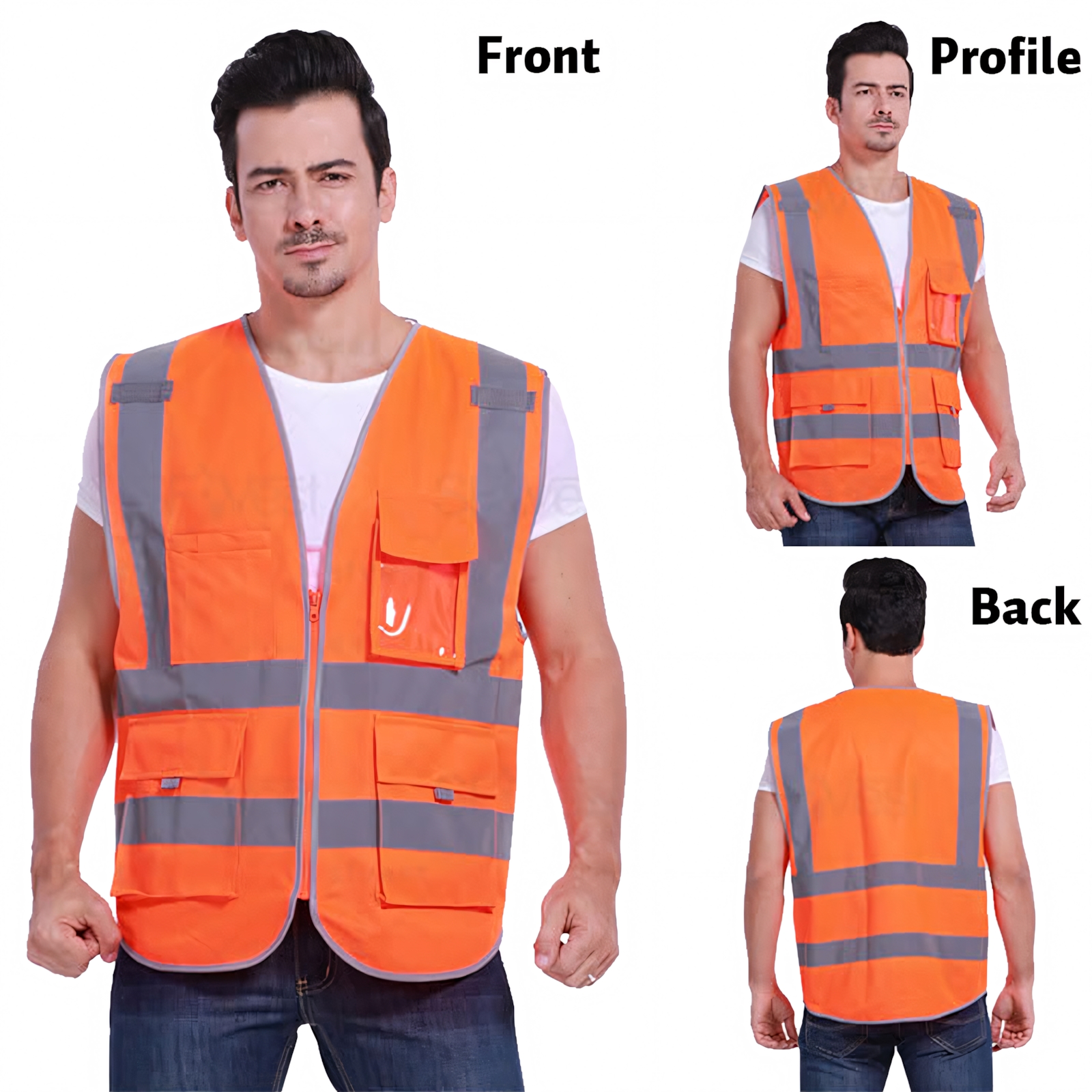 With the fluorescent fabric and reflective stripes, this safety vest can be easily seen in day and night. As we all know, the main cause of these accidents is the poor visibility of roadway or construction workers. Therefore, quality hi-vis safety vests are necessary for their work. Every contractor should prepare the best safety work vest for them, in order to improve the working conditions of workers and improve the efficiency of workers.
GOGO Customized 9 Pockets Hi-Vis Safety Vest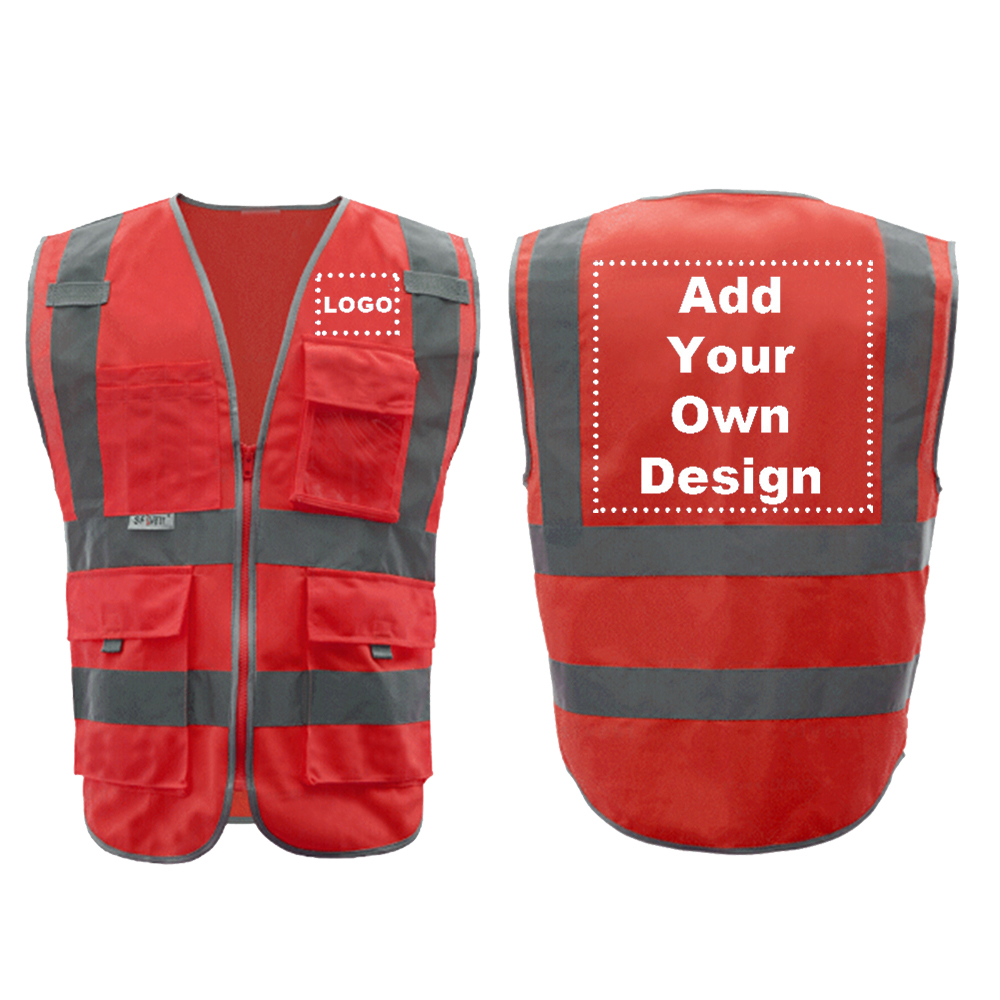 GOGO 9 Pockets Hi-Vis Safety Vest is the most popular option for workers. It is made of 100% polyester lightweight and breathable fluorescent polyester fabric, which brings both comfort feel and high visibility.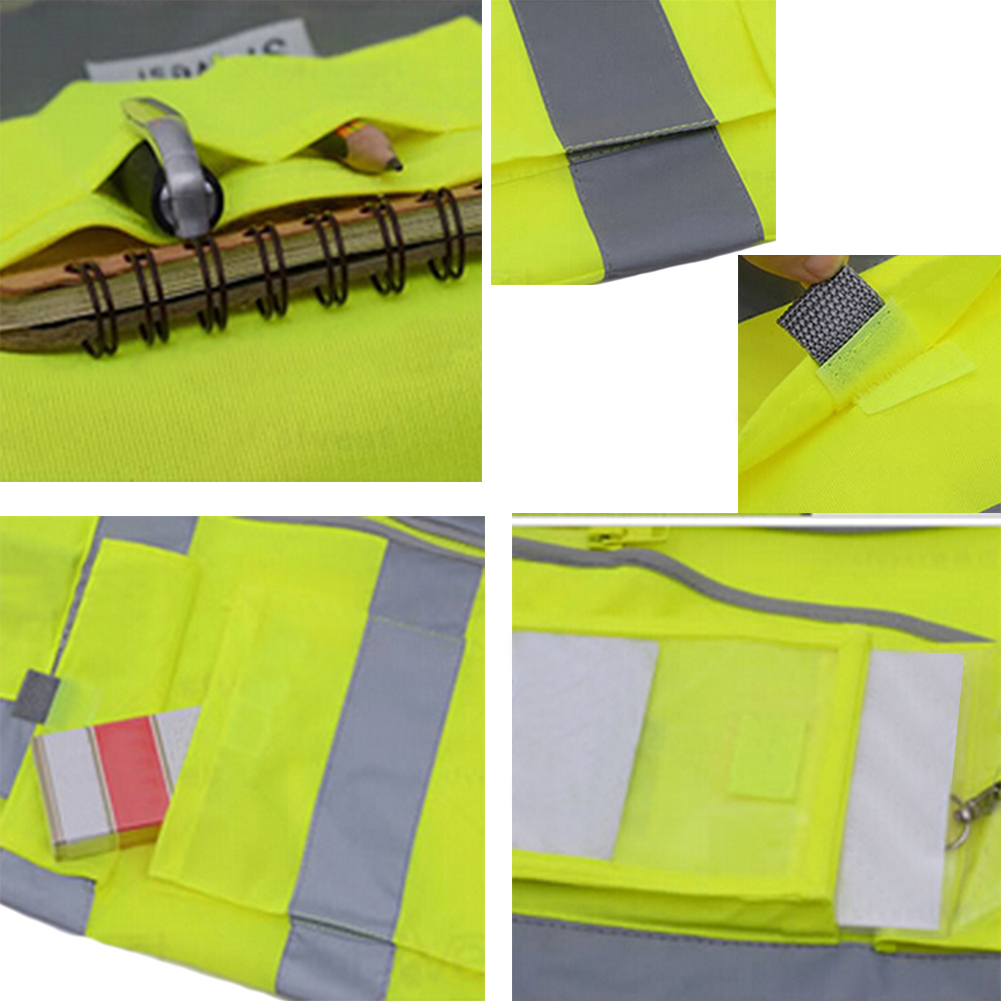 8 Multi-Functional pockets with self-locking closure can be put cell phone, small flashlight, pen and even business cards. Another clear plastic cardholder allows you to easily create your own custom insert cards for further identification.
There is a variety of color options for you, including yellow, blue, orange, red, etc. This makes it available for contractors to choose the most suitable color of work vest according to the workers' actual work environment.
Contractors often get the work vests with their logos. This adds a great touch to their marketing. It also gives the workers a sense of ownership. As a customized item, this vest at Opentip can be printed with any logo or text. Opentip provides the best custom service with the lowest price. At Opentip, it is affordable to customize anything!