Many workers are required to work in a coverall or overall. This is one of the important means of protecting them. If workers are constantly working in environments where they are prone to stains or chemicals, a jumpsuit is the perfect way to cover the worker's body and clothing, protecting them from any stains.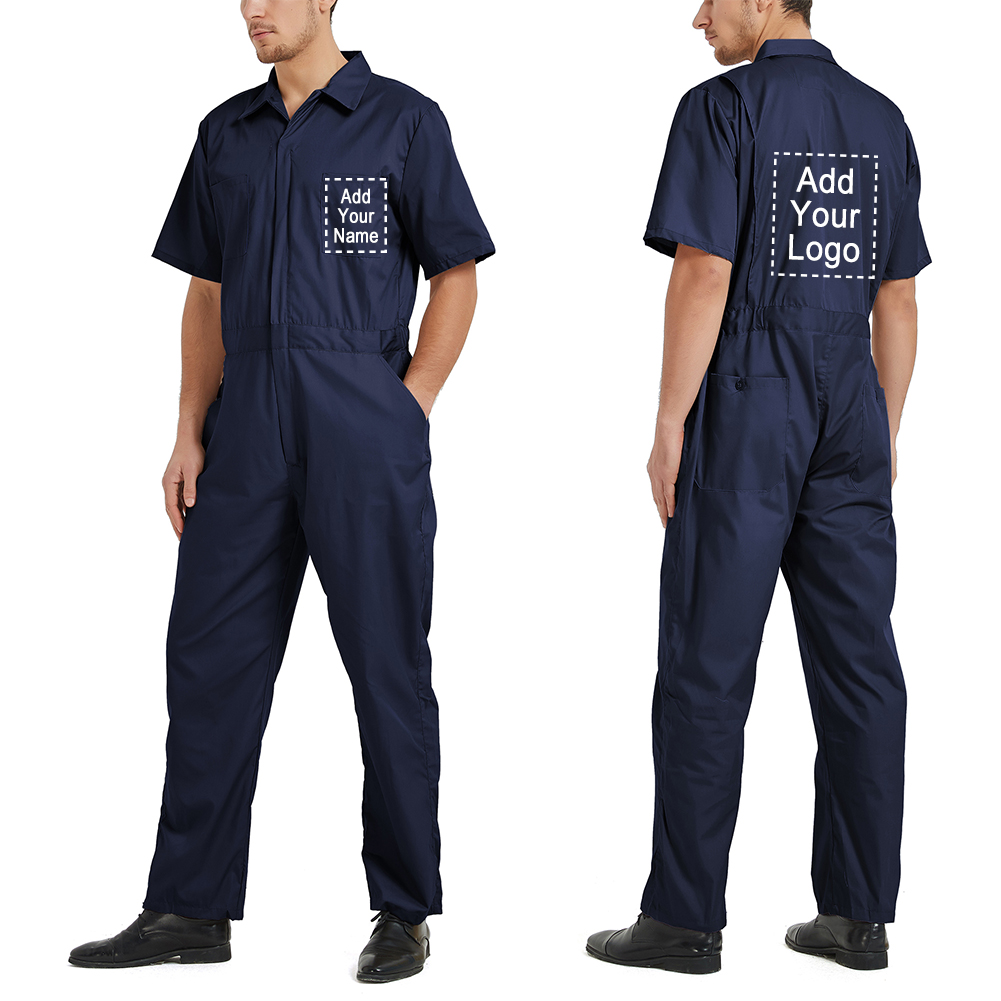 The lightweight short sleeve coverall covers from the shoulder to the ankle, protecting every part of body while properly expelling unnecessary heat from the body. They are good for painting, gardening, car repair and mechanical processing. Whether you're working at home, in agriculture, or in industry, it is safe and comfortable to wear this coverall throughout the day. Made of 65% polyester / 35% cotton blend twill, this coverall is very comfortable for workers. It is suitable for summer. Roomy back gives the worker greater freedom of movement. Multi-functional pocket help them work effectively. Available color includes black, navy, khaki & gray.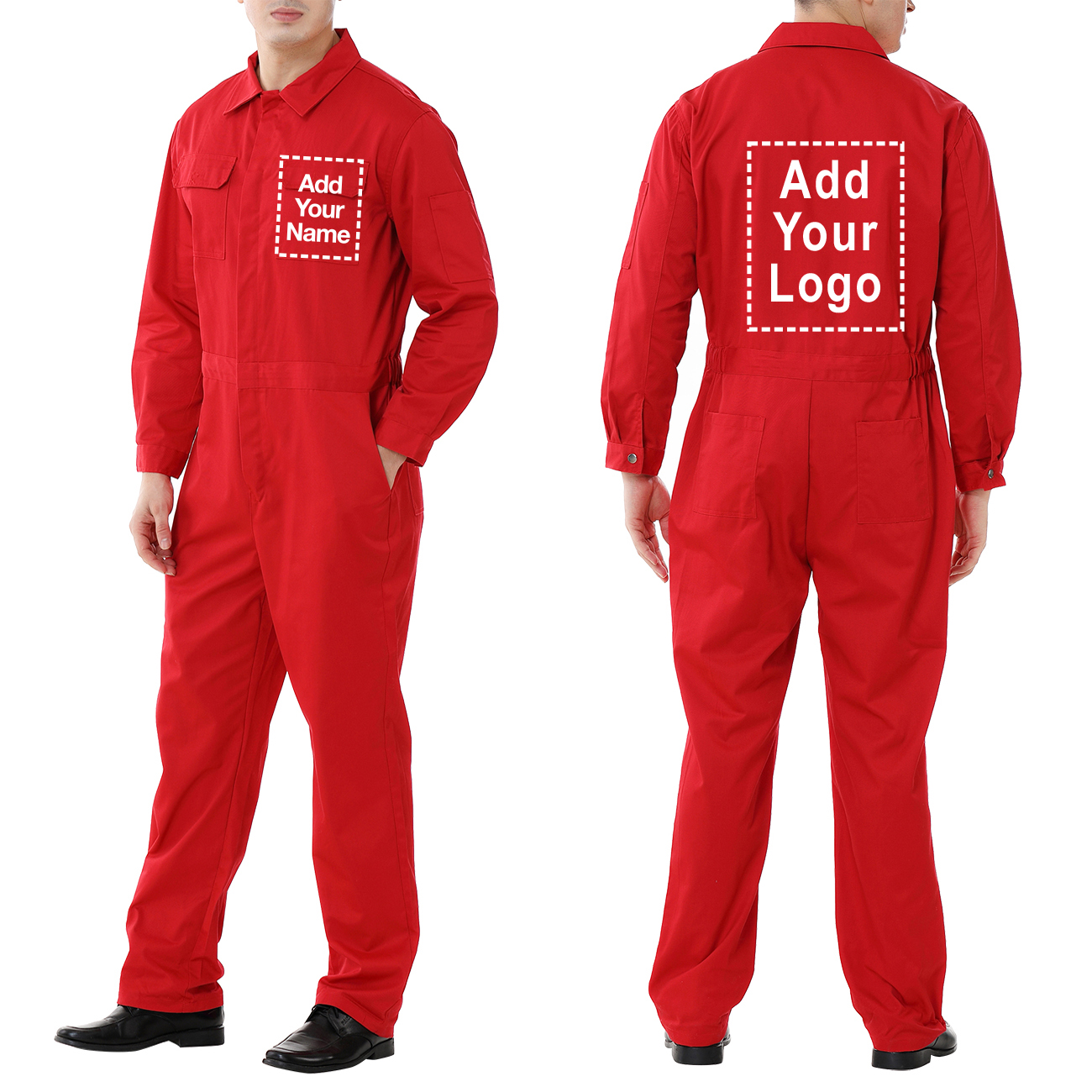 This coverall features a pleated action back, waist elastic and adjustable snap closure on wrist cuffs. Comfort and practicality are ensured. There are 2 chest pockets with hook and loop flags, 2 front pockets, 2 back pockets and 2 pen pockets on the left arm. Two-way zipper aids in providing a quick and easy fastening.
The coverall is perfect for home, agriculture and industry. It is suitable for gas station attendants, house inspectors, chimney sweepers and many others! It is made of 8.5 Oz polyester-cotton twill fabric, which can stand up to the dirtiest, greasiest and dirtiest work. Strong fabric blends and safety stitches help prevent tearing and fraying. It stands repeated cleaning and provides long wear.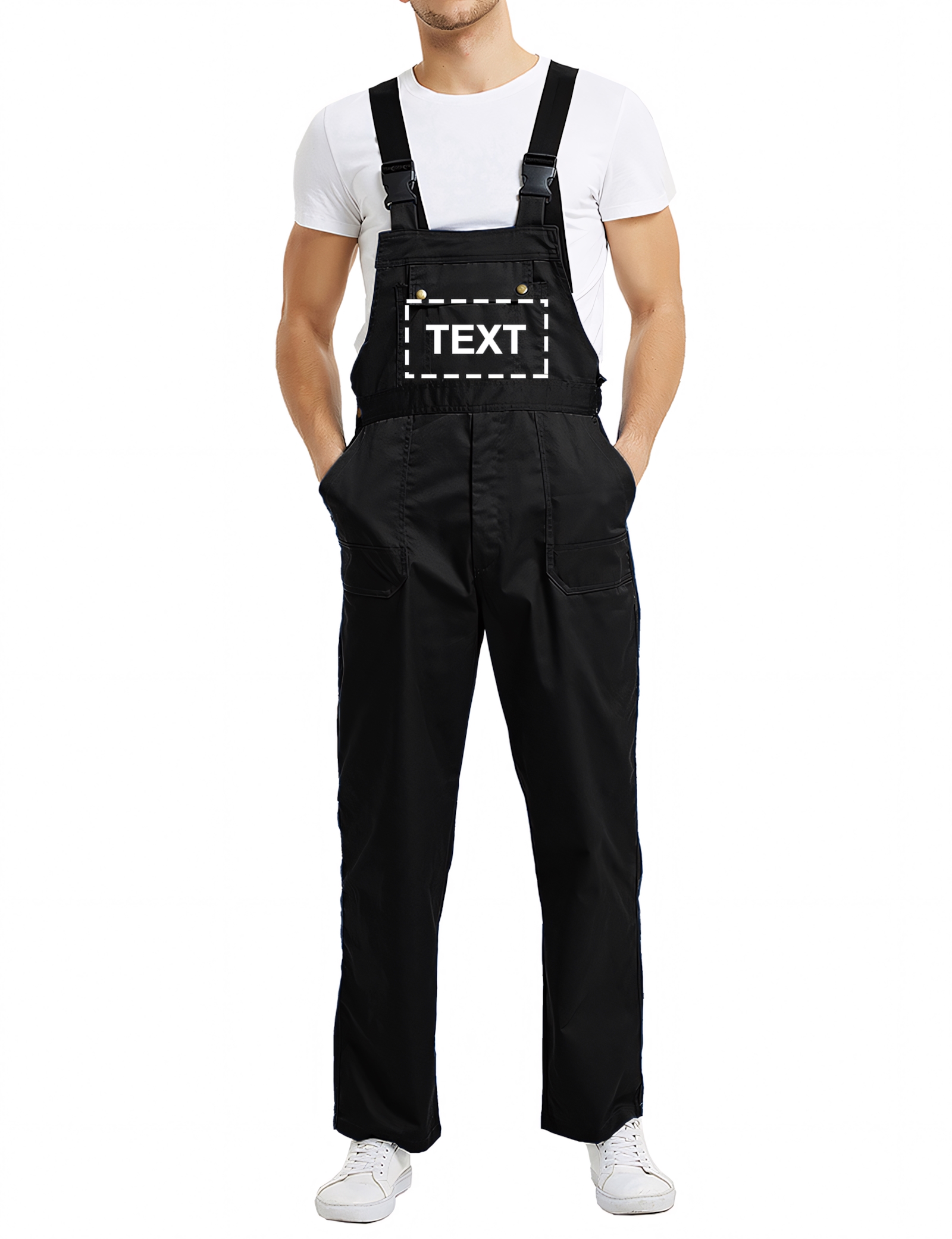 This overall has adjustable front-elastic suspenders that allows for all shapes and sizes, machine washable. Trouser legs slip inside the boots well. Large bib pocket and two trousers pockets with cover will protect your belonging from falling. It gives some protection from dusts and stains, a number of useful pockets make all the tools portable. It is suitable for mountaineering, camping, and fishing, hunting and hiking.