The chef uniform is very important for every chef. It will accompany the cooks in the kitchen all the time. A comfortable chef uniform can make cooking more enjoyable. A clean and tidy chef's uniform can make a very good impression on customers.
If you are a restaurant or hotel operator, getting the right uniform for the chefs is crucial. This will affect your brand image. Your customers want to see a team of chefs who are professional in preparing the food. High quality chef clothes are just the way to make the chef look very professional. Among them, custom-made chef uniforms are often the best choice. Hotels and restaurateurs often choose to add the brand name, or the chef's name, to the top of the chef's outfit when they order it. These details will give the brand a great promotion effect.
Looking for high quality custom chef uniforms? Here is a list of several high quality and affordable custom-made chef uniforms.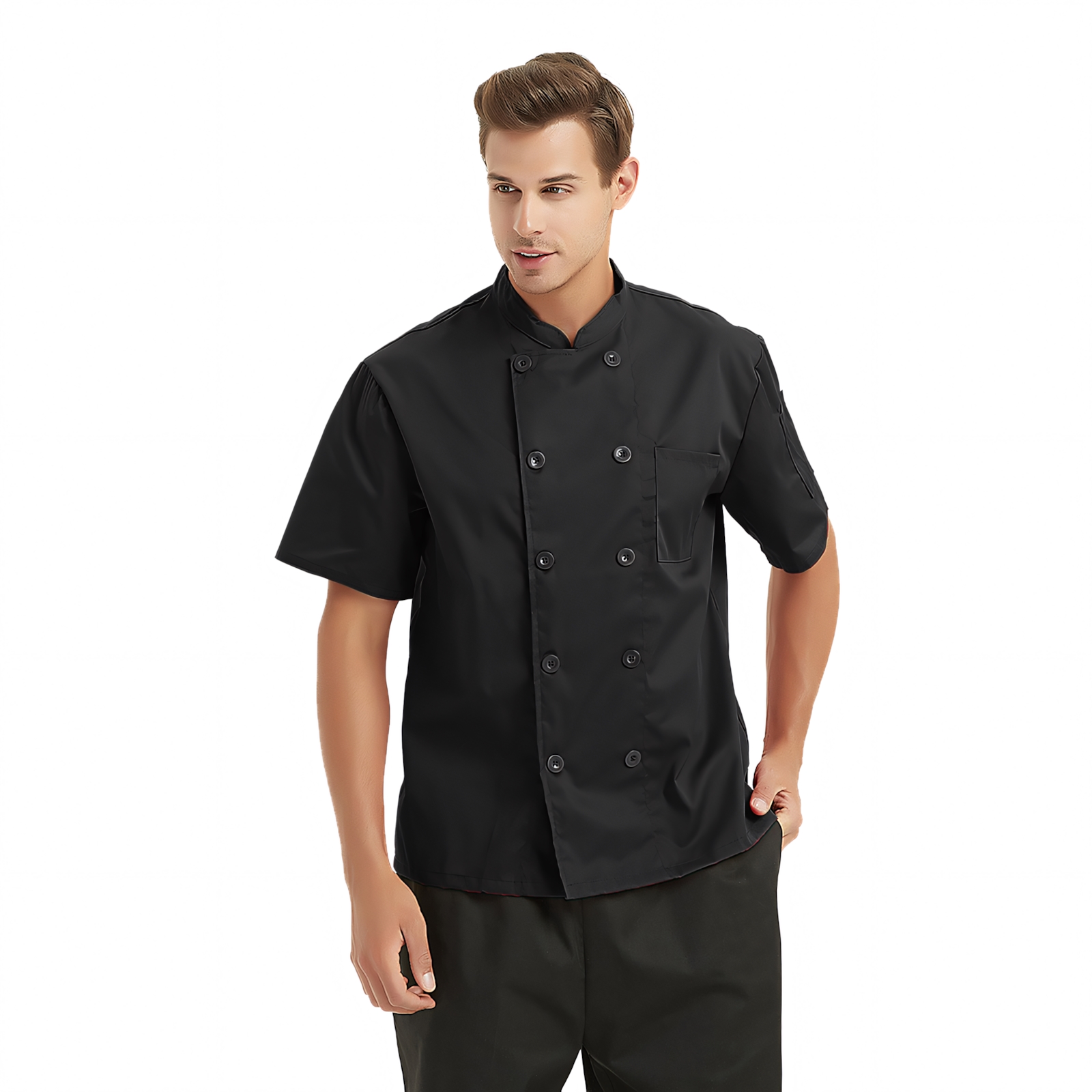 This short sleeve chef coat fits men and women. 65/35 Poly/Cotton Fabric is breathable and gives you full range of motion. It is perfect for summer. There are various color options for you to choose from, including classic black, pure white, dark gray and red.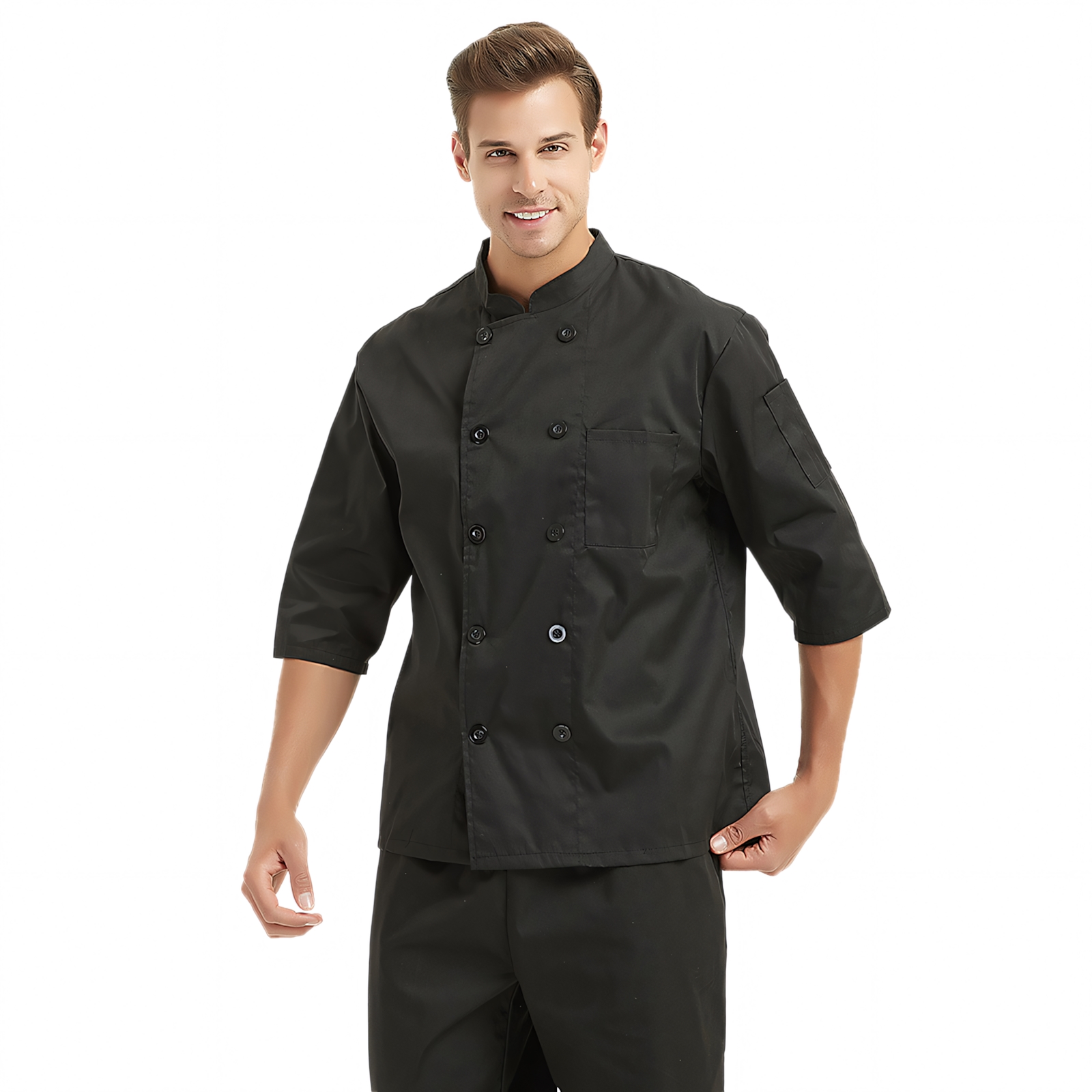 This chef coat fits both men and women. With 3/4 length sleeves, the chef coat looks more fashionable. The chef coat has a left chest patch and thermometer pockets. It is also a good choice for warm days.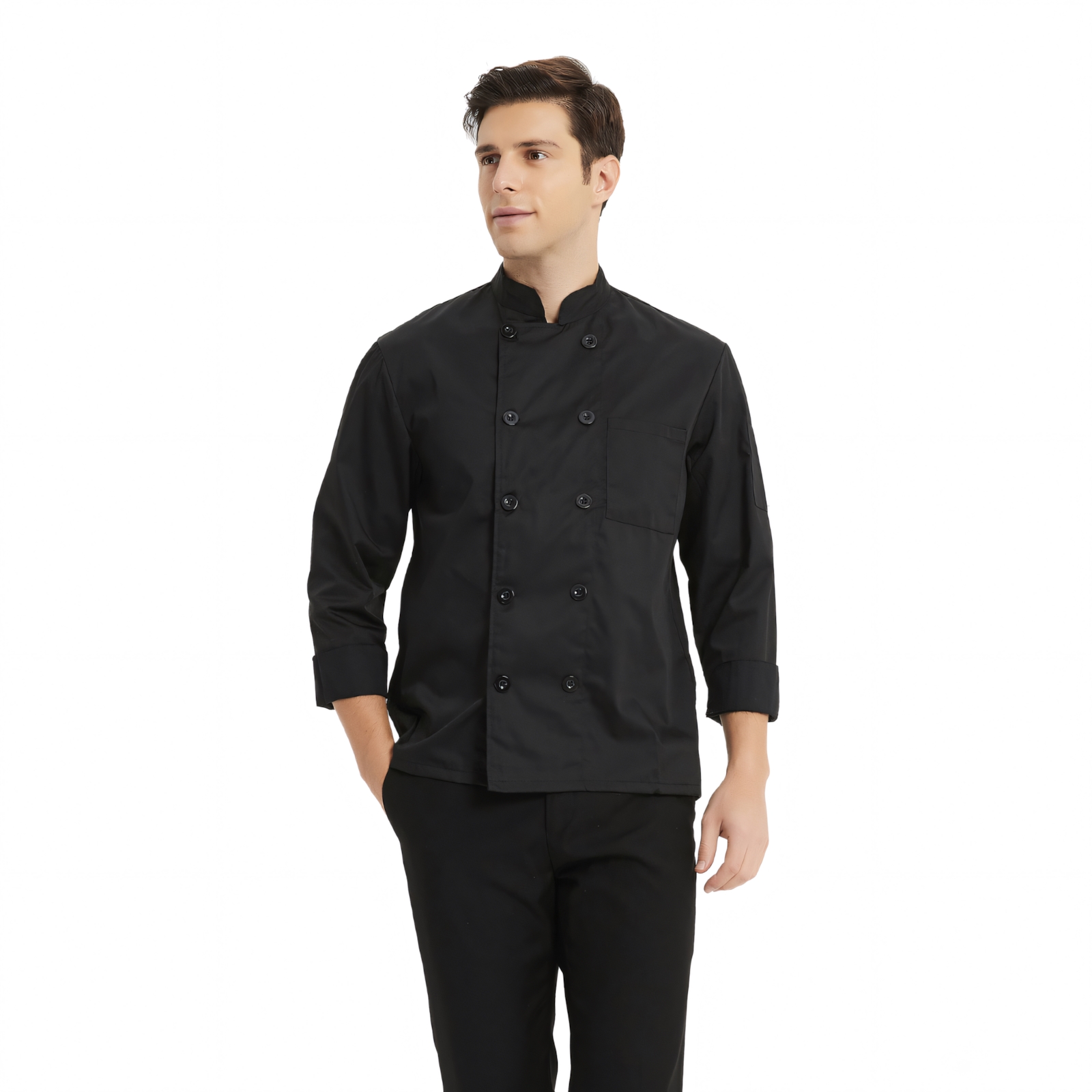 Long sleeves chef coats suit for cool days. This chef coat is unisex as well. The patch pockets are at the left chest and the left sleeve. As a classic style of chef coats, the long sleeves coats are popular in most of hotels and restaurants.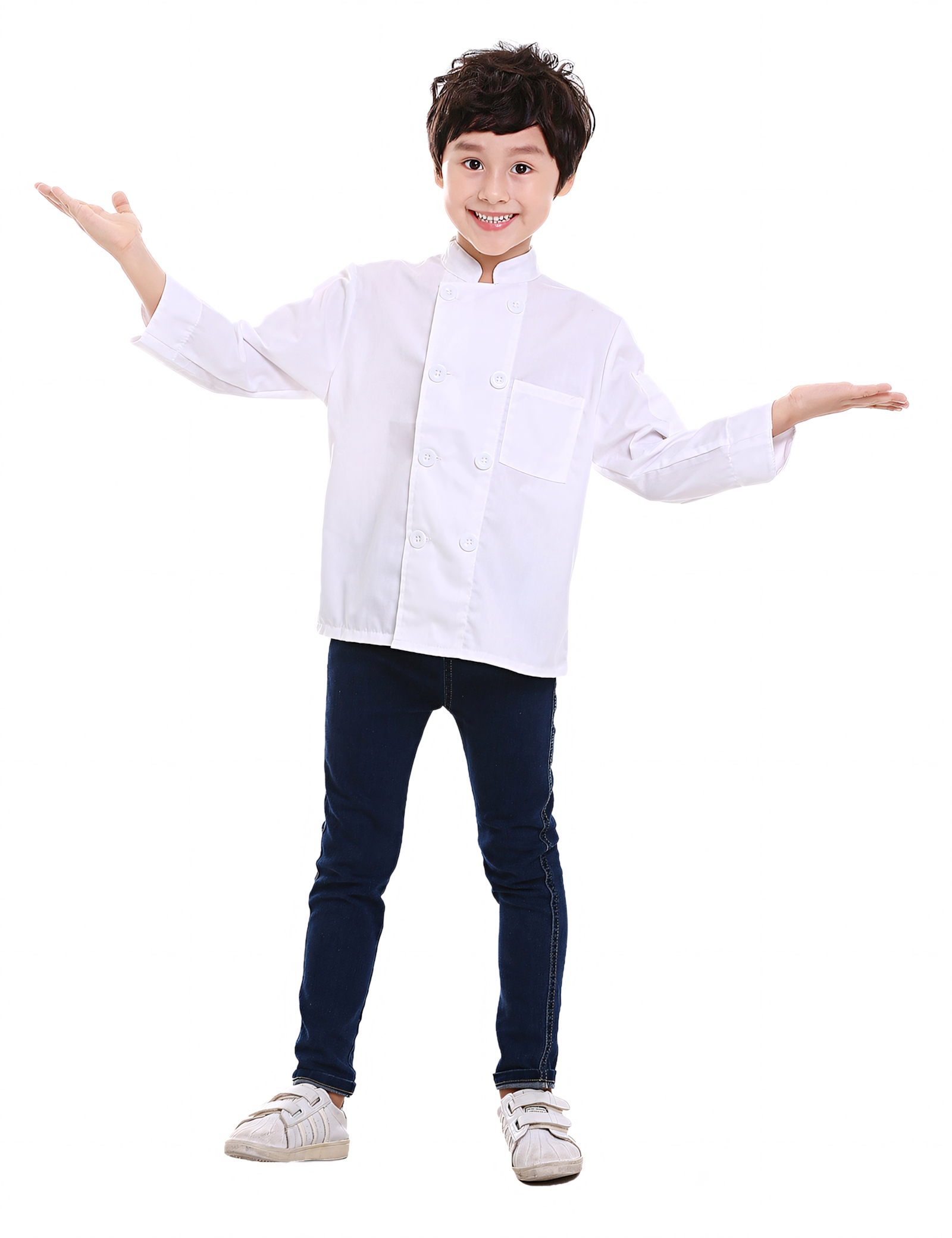 Good cooks start from children! The kid chef uniform provides a professional look at a great value. Let the children experience the joy of cooking in a role play. A good chef uniform for children can make them interested in cooking as a profession.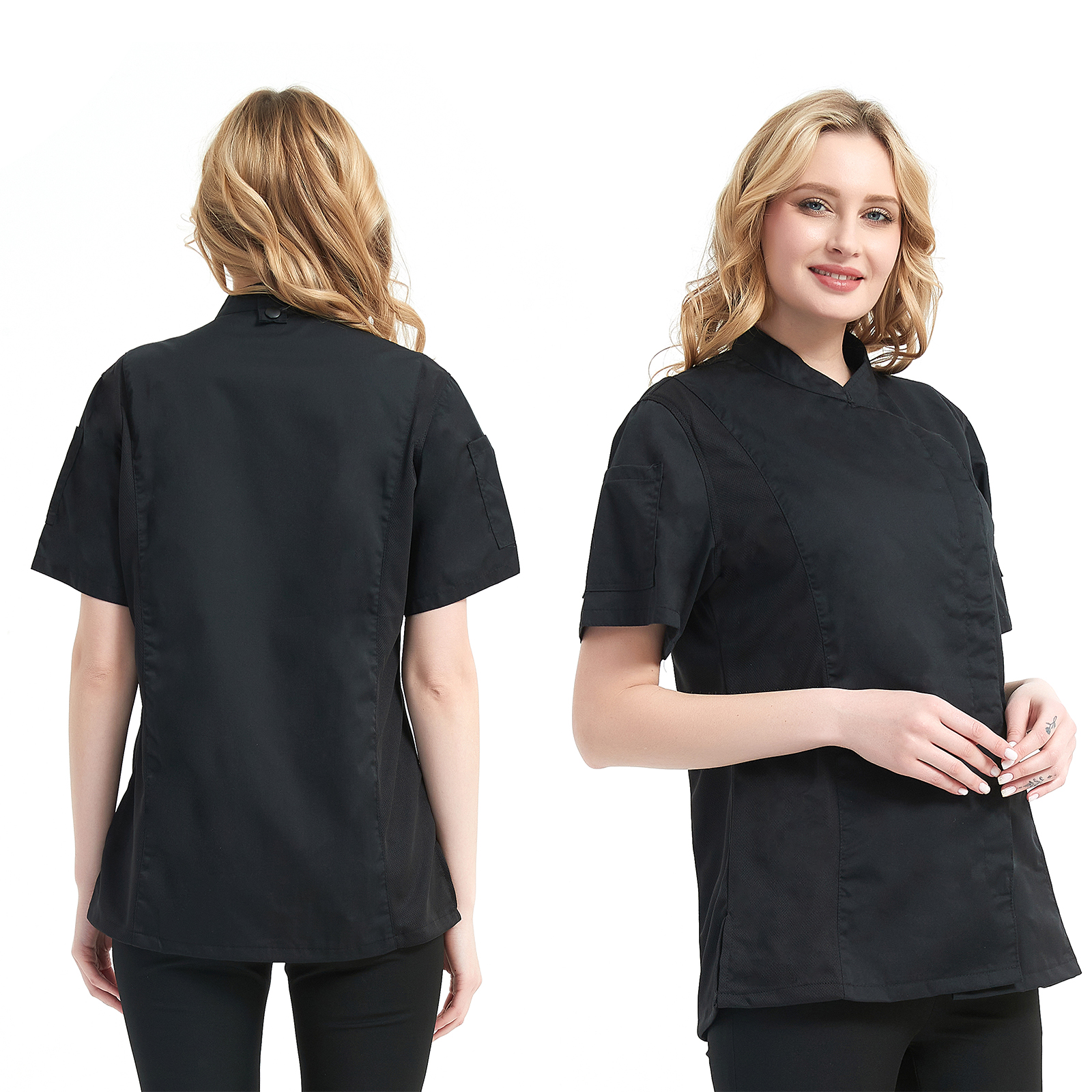 This chef coat is suitable for ladies. The chef's coat is tailored to fit a woman's body better than the unisex style. This is an excellent chef's jacket for a female chef who prefers a slim-fitting uniform.