Salon clothes can be a kind of essential items in every hair salon. Whether they are salon employees or customers who come to have their hair done, they have to wear special clothes here. When you go to a hair salon, you can't fail to see this scene. Hairstylists wear bespoke aprons, which are the work clothes they must wear when they get their hair cut. The customers wore custom gowns, which keep their bodies and clothes free of hair or hair dye.
If you're going to set up a hair salon, of course you need high-quality salon aprons and gowns for your staff and customers. It would be much better if these specially made clothes could have your brand logo printed on them. Every detail you have prepared will show that your hair salon is reliable and professional. Therefore, as a future salon operator, how to purchase appropriate and high quality salon clothes will become a required course.
Work Uniform for Hairstylists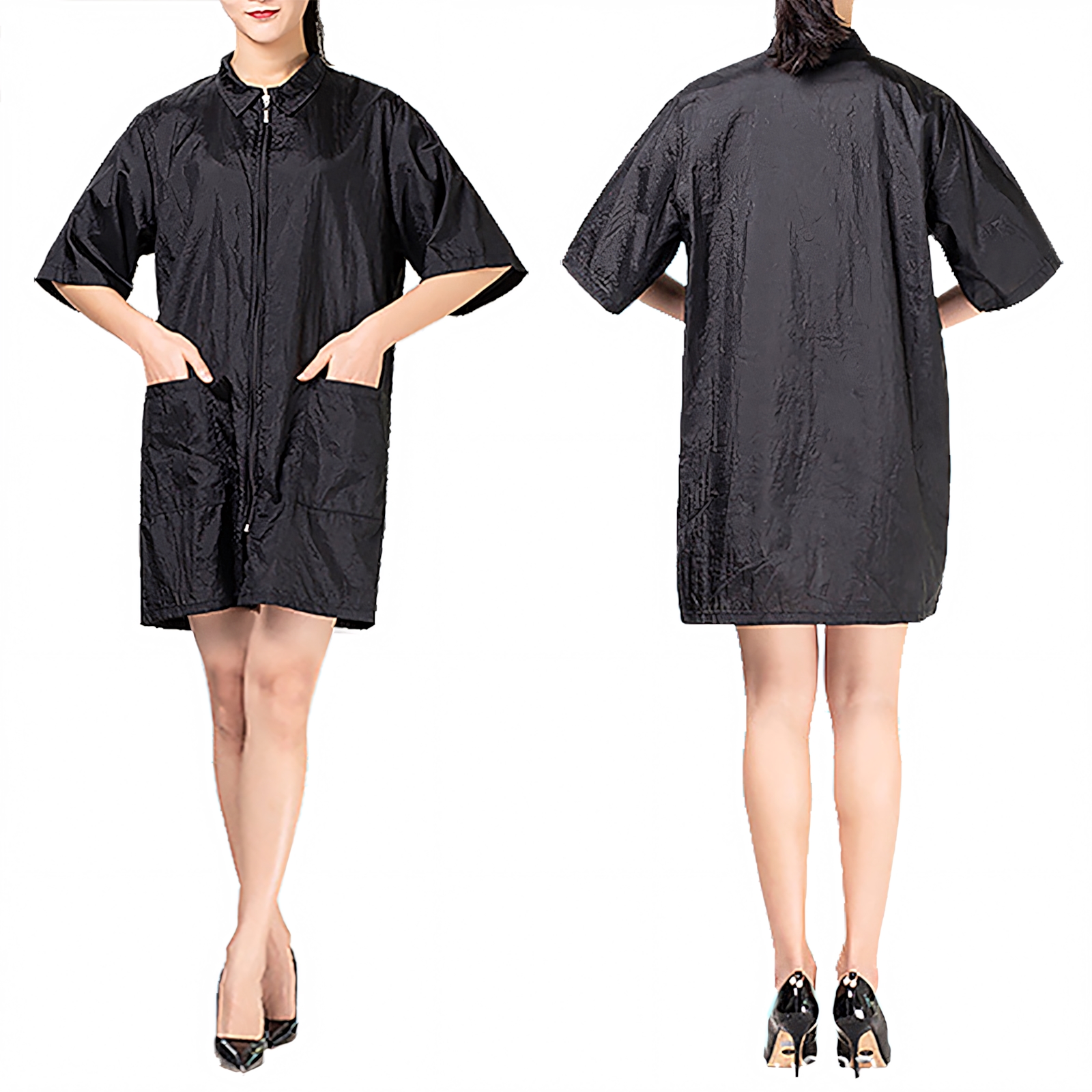 Made of durable crinkled nylon, this haircut jacket is water-proof, chemical-resistant and breathable. It can be easily cleaned. This is a good feature for hairstylists. Hairstylists no longer have to worry about sticky hair or hair dye getting rid of it at work. Large pockets on both sides are designed to fit the stylist's work needs. They can take advantage of these pockets and carry around common tools such as scissors and hairpins.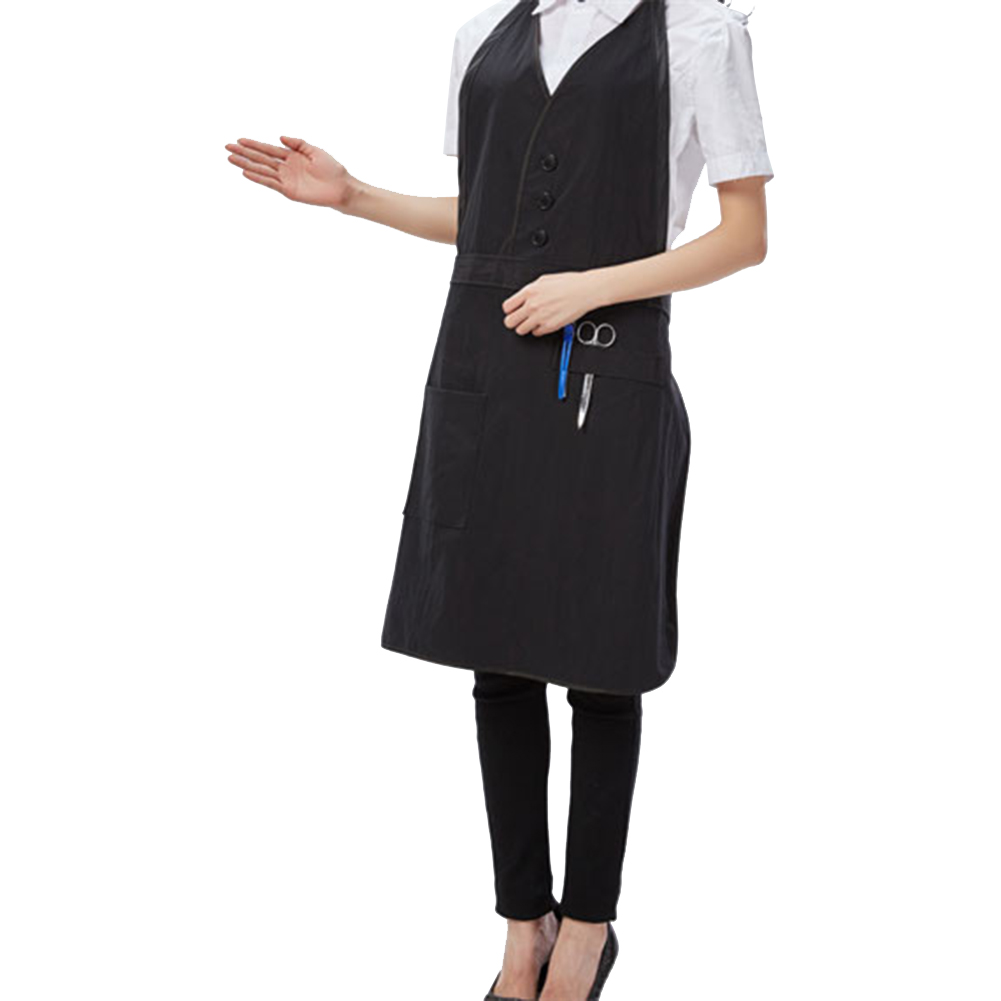 This fashion designed professional salon apron is perfect for hairdresser to wear. It can be used both in hair salon and at home. With adjustable neck strap and back closure, it can fit most of body sizes.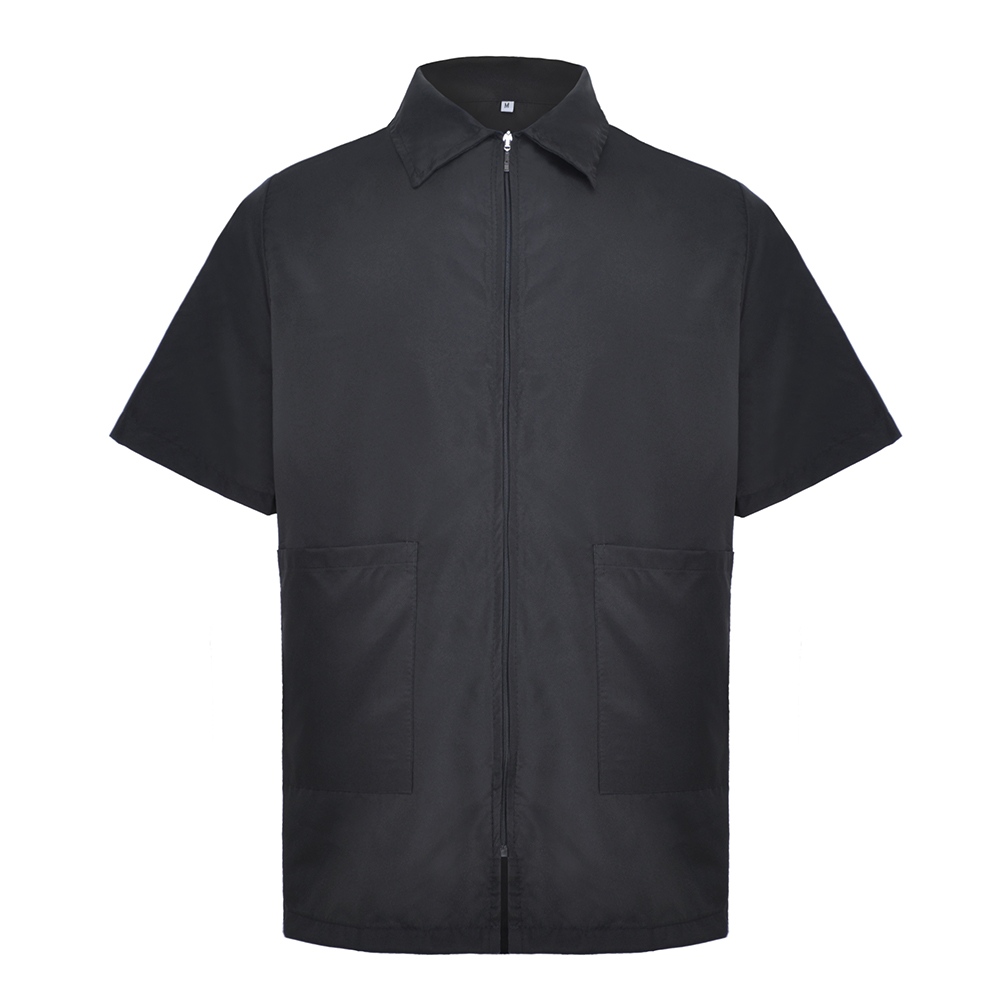 There's nothing better for a barber's uniform than a shirt that's fashionable, durable and practical. The light, breathable fabric makes the wearer feel comfortable. The classic black shirt style makes the hairdresser look professional and presentable. As a work uniform, it's very durable and easy to clean.
Gowns For Clients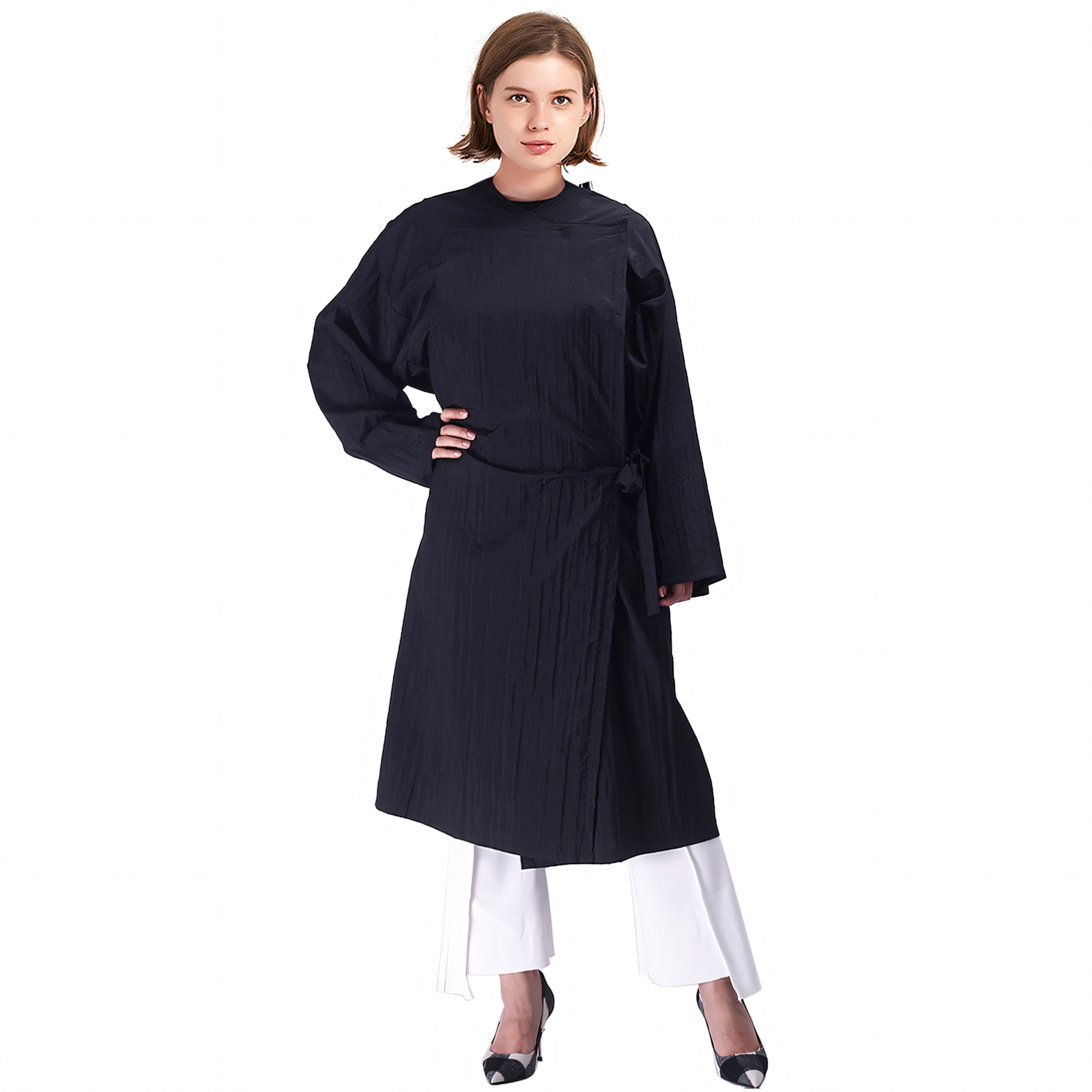 This Salon Cape Robe is a multi-functional one, perfect for hair cutting and hair dyeing. It is important for salon owners to prepare quality salon cape for clients. The fashionable and comfortable salon gown will protect client's clothes and body from any spills.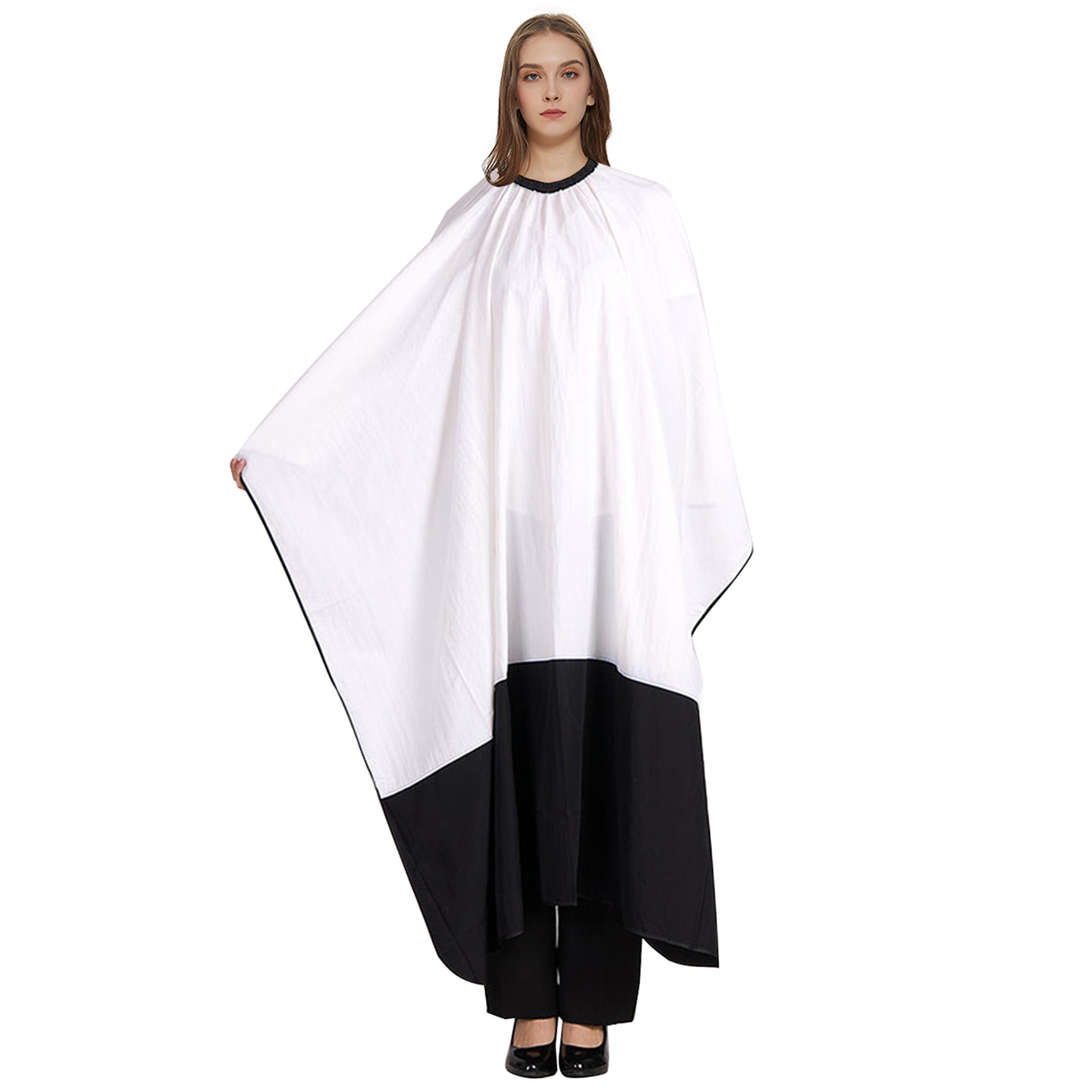 This premium cape is made with soft 300T Polyester material. It includes an adjustable clasp closure that fits necks from 12″ to 23″ in circumference. Unique color designs will also make your hair salon a unique impression to others.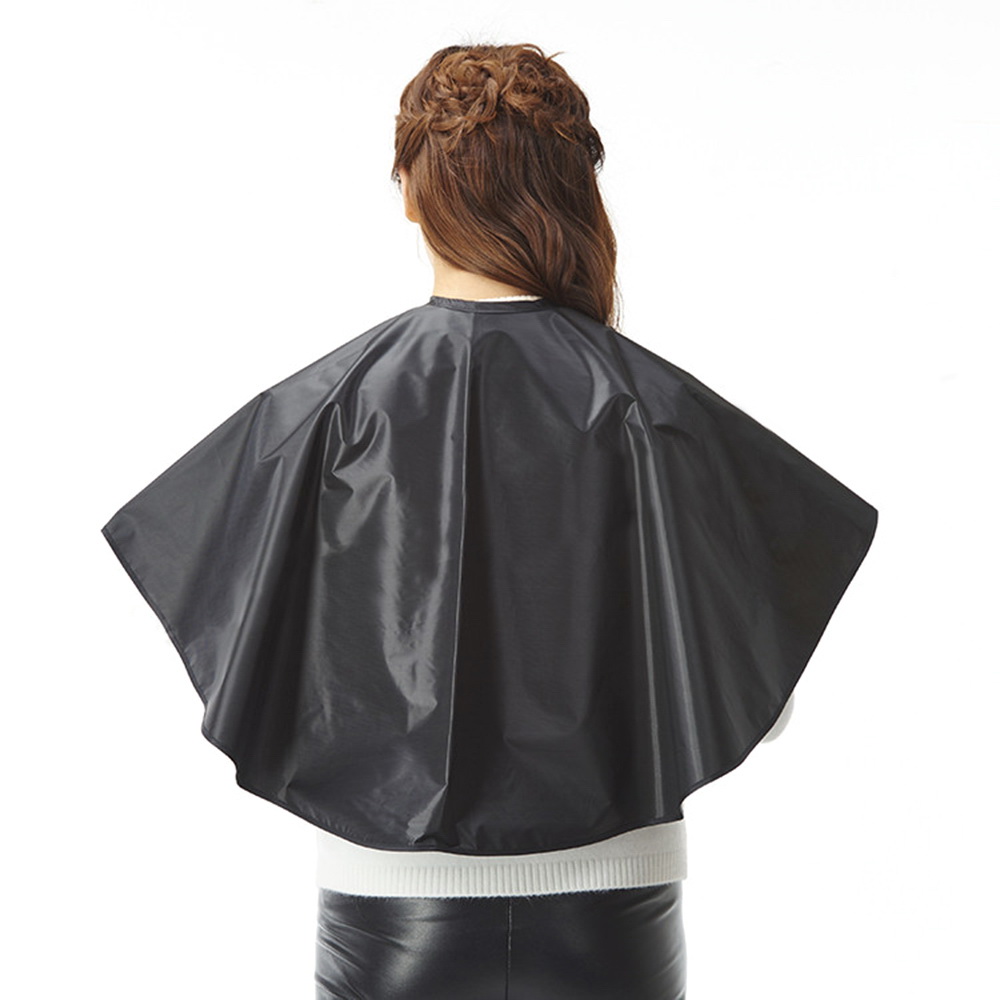 This professional hair salon cape is made of polyester taffeta with coating, waterproof and durable. It can be used for hair coloring or cutting. The short design gives a very lightweight feel. Clients don't have to worry about being sweltering when they get their hair done.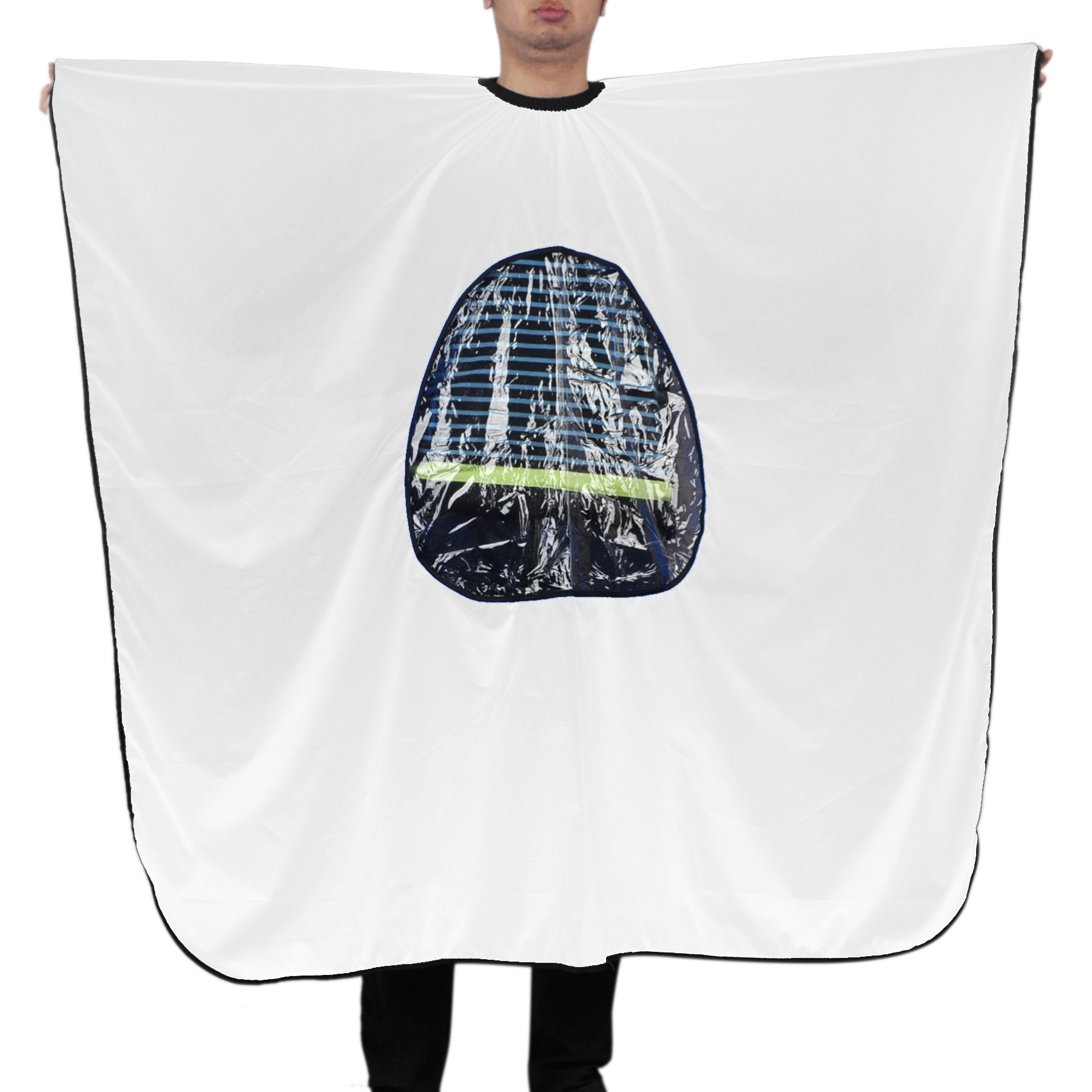 This is a creative salon gown. In addition to the waterproof, breathable and easy-to-clean features of regular gowns, the robe also has a small transparent window in the center. People can use their phone without having to take their hands out from the cape with the clear viewing window.
Wondering more about high quality salon custom clothing products? In Opentip, you can find everything you want. Here are the best customized salon robes and gowns for you. The high quality and affordable price of our products won't let you down. Enjoy shopping here! Buy more, save more.