Safety is top of mind. It must be a priority in all outdoor professions or occupations. One of the essentials to ensure safety for outdoor professions is high-visibility safety vest usage. If we talk about professions, a traffic officer requires it the most and is a mandatory part of their uniform.
Hi-Vis safety apparel is literally a safeguard for traffic officers. There is no doubt at all that traffic police officers face potential dangers at their duties. Every year many traffic officers lose their lives on highways while directing traffic and being hit by the car.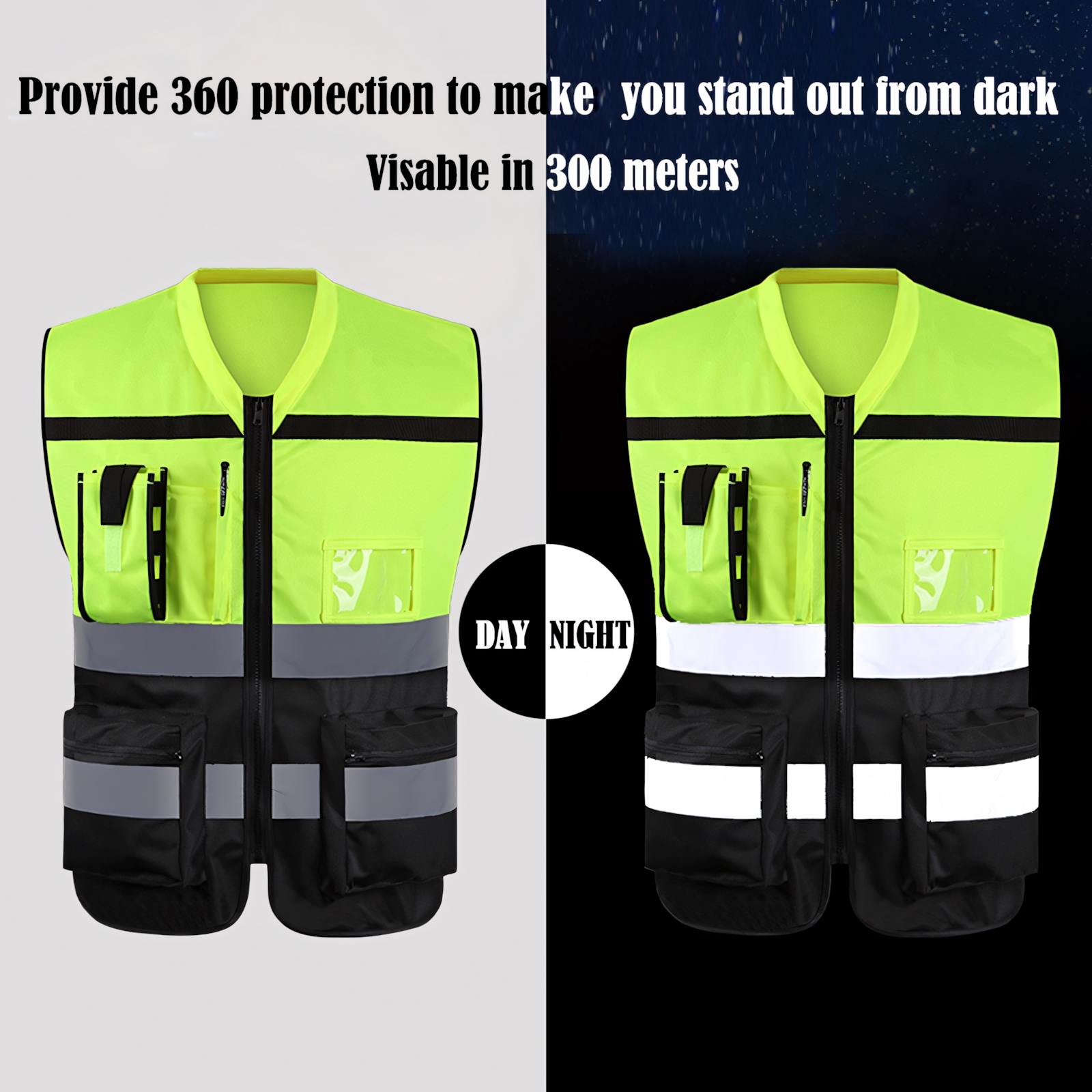 Find More GOGO Hi-Vis Work Safety Vest at Opentip
If you are looking for professional safety vest vendors, there are many entities acing at their work. However, first, we need to understand how much important safety vests are for traffic officers.
Traffic police officers are more prone to getting in traffic accidents. Their nature of the job is that way. Often they have to work at night, extreme weather conditions such as fog, dust storms, rain etc. In all these situations, the traffic officer is on duty, and visibility is very low.
In such situations, the usage of a hi-vis safety vest can is a must. These safety vests are life saviors for these officers. Especially the traffic regulators on duty at highways require these vests the most. There have been so many fatalities on highways, where high speeding vehicles have hit the traffic officers just because of low visibility. These vests also enhance the overall well-being of the officers well.
The traffic safety vests are made out of fabric that is reflective in nature. These vests come in a slew of bright colors, such as shades of neon. Some of them can be screen-printed with luminescent inks. The fluorescent material of the jacket glows brightly when exposed to light, even from a very long distance. This makes it easier for drivers to locate the traffic officers.
The fabric of safety vests should be very light in weight and easy to carry. Nylon and polyester are mostly considered in making hi-vis safety apparel. These vests also provide protection against heat, cold and are waterproof as well. Also, the vests have big pockets to carry the required stuff as well. This makes them stand in the utility aspect. Safety with utility is what the traffic officers need.
Let us now talk about the benefits of safety vests usage for traffic officers and why they need it the most.
Ensures Visibility at all Times
If the traffic police officers wear their regular uniform without any reflective material, they would not be visible in low light or poor weather conditions. Their uniform might blend with the background in broad daylight as well. However, Hi-vis safety vest usage ensures good visibility in all such conditions. The neon colors stand out from other colors and are visible in all conditions. That is why neon shades are used in making these safety vests.
Easier for Drivers to Locate Traffic Officers
High visibility safety apparel makes it easier for drivers to locate these officers from a long distance. The officers deployed on highways at higher risk of getting into accidents, especially if they are rescuing someone already on the roadside.
Creates a Safer Work Environment for Employees
Traffic police departments can increase working efficiency by having a sound interest in the safety of their employees. This also increases employee satisfaction. They need to invest in high-quality safety apparel in order to create a safer on duty environment for their officers. They need to act as responsible employers.
Traffic police departments can also opt for customized safety vests for their officers. This will give them a more personalized work experience at work and better morale. There are many safety vest makers offering their products with affordability and quality.
The Rate of Accidents is Reduced
Hi-vis safety apparel mitigates the rate of accidents largely. When the drivers would be able to see the officers, they would be more cautious and careful while driving. It will decrease the likelihood of accidents in turn.
If we talk about entities providing high visibility safety vests, Opentip comes right first in mind. Opentip is a widely acclaimed name in the safety apparel and gear industry. With clients ranging from all sorts of professions, they offer affordability, durability, utility and quality.
The best thing about Opentip is that they offer custom safety vests. The motive is to provide products in perfect alignment with the personality and nature of jobs. Opentip uses the best available reflective fabric to prepare safety vests. These custom safety vests are manufactured with great precision using the latest printing platforms. Multi-functional pockets help traffic officers to carry all necessary small tools.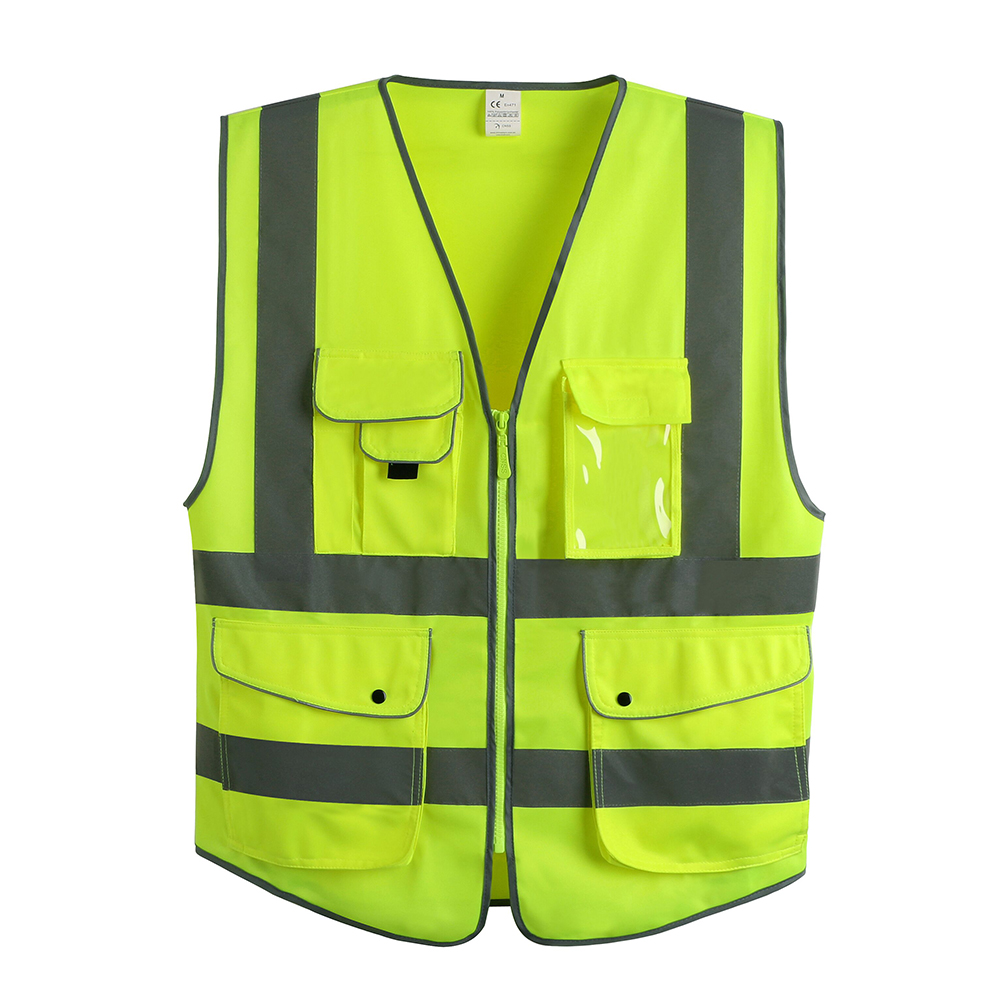 GOGO 7 Pockets High Visibility Zipper Front Safety Vest
If you are looking for custom safety vest vendors for bulk orders, Opentip is a great choice to consider. The team will work closely to ensure the provision of timely and quality custom orders. They offer amazing discounts on bulk orders as well. That is why Opentip is your one-stop destination for all the safety supplies. Get in touch with Opentip and enjoy your shopping here!