In the realm of occupations, safety and wellness are the first priorities for any workplace. Employers need to give this side of the business its due consideration. If your employees are usually faced to the risks of injury, meeting the safety standards set for a certain workplace can surely enhance efficiency and employee satisfaction.
Industrial companies keeping their employees in care have reported more retention and satisfaction among the workforce. Meeting the safety standards makes a responsible and reputable employer. One of the core essentials of meeting the safety standards is the usage of high visibility safety apparel (HVSA) such as safety work vests.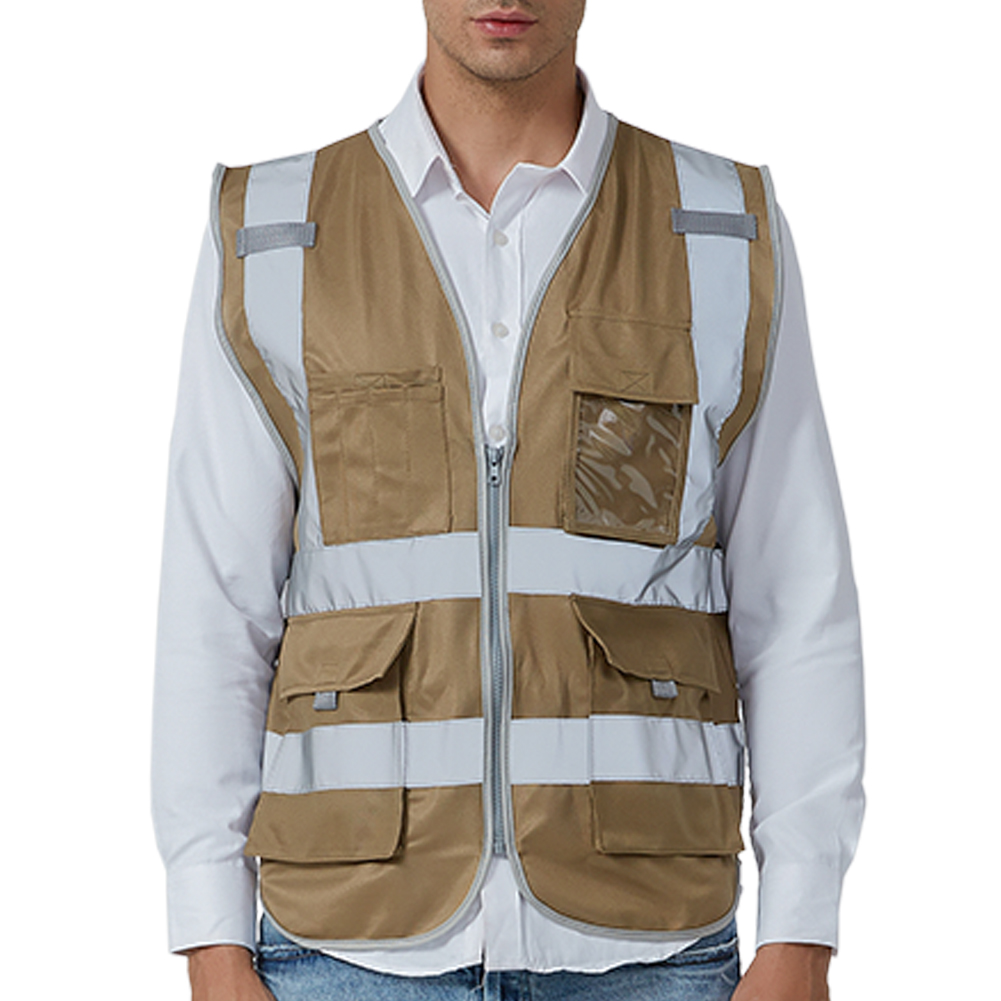 GOGO 9 Pockets High Visibility Zipper Front Safety Vest
These high visibility safety vests secure your workforce in many aspects. There are various occupations and situations in which the employer needs to make sure that the workforce is provided with the best safety kits in order to function.
The high visibility safety vests are safeguards for the workers. They are used to increase the visibility of the individual in certain situations and occupations to conceal the body. The workforce needs to be aware of how important safety is for them. Safety awareness is the responsibility of companies and workforce unions to safeguard the rights and lives of the people working. This results in a well-informed workforce, which in turn results in a better society.
The high visibility safety vests are made of light fabrics such as nylon or polyester. These fabrics are airy and heat resistant as well. These high visibility fabrics are screen printed with luminescent ink used for the patterns. Mostly these vests are custom made for different companies with their requirements. The luminescent ink used in these vests shines brightly when the light falls on them. These high visibility safety vests are able to differentiate.
Let us know now discuss the occupations or people who wear a high visibility safety vest as a definite prerequisite.
Engineers & Construction Workers
Construction in the 21st century is a miracle. However, this miracle can take a toll on the safety of construction workers and engineers working at a site. Usually, construction sites are a mess with heavy equipment as cranes, heavy construction equipment and massive construction vehicles. A small mistake in mishandling these things can result in a fatal loss of life.

High visibility safety vests distinguish the construction workers or engineers, especially at night for the heavy machinery operators. This ensures their safety. These safety vests come with various pockets. This feature of safety vests allows engineers or constructions workers to carry the required tools. Construction safety vests also provide protection against heat and cold.
These construction workers also include roadside workers as well. These workers at mostly deployed at the high ways, and every year many lose their lives by speeding vehicles, mostly at night. The usage of Hi-Vis safety vest has significantly reduced this number.
Traffic & Security Police Officers
Traffic police officers are obliged to wear high visibility safety apparel all the time. This ensures their safety while being on duty on roads and managing traffic. It is your first line of defence if you are in the traffic police. It will allow the drivers to see you and distinguish you, especially at night. The outfit will even signal the vehicles far about the presence of the officer wearing it. I this way, the drivers can avoid the incidents of hitting the traffic officers.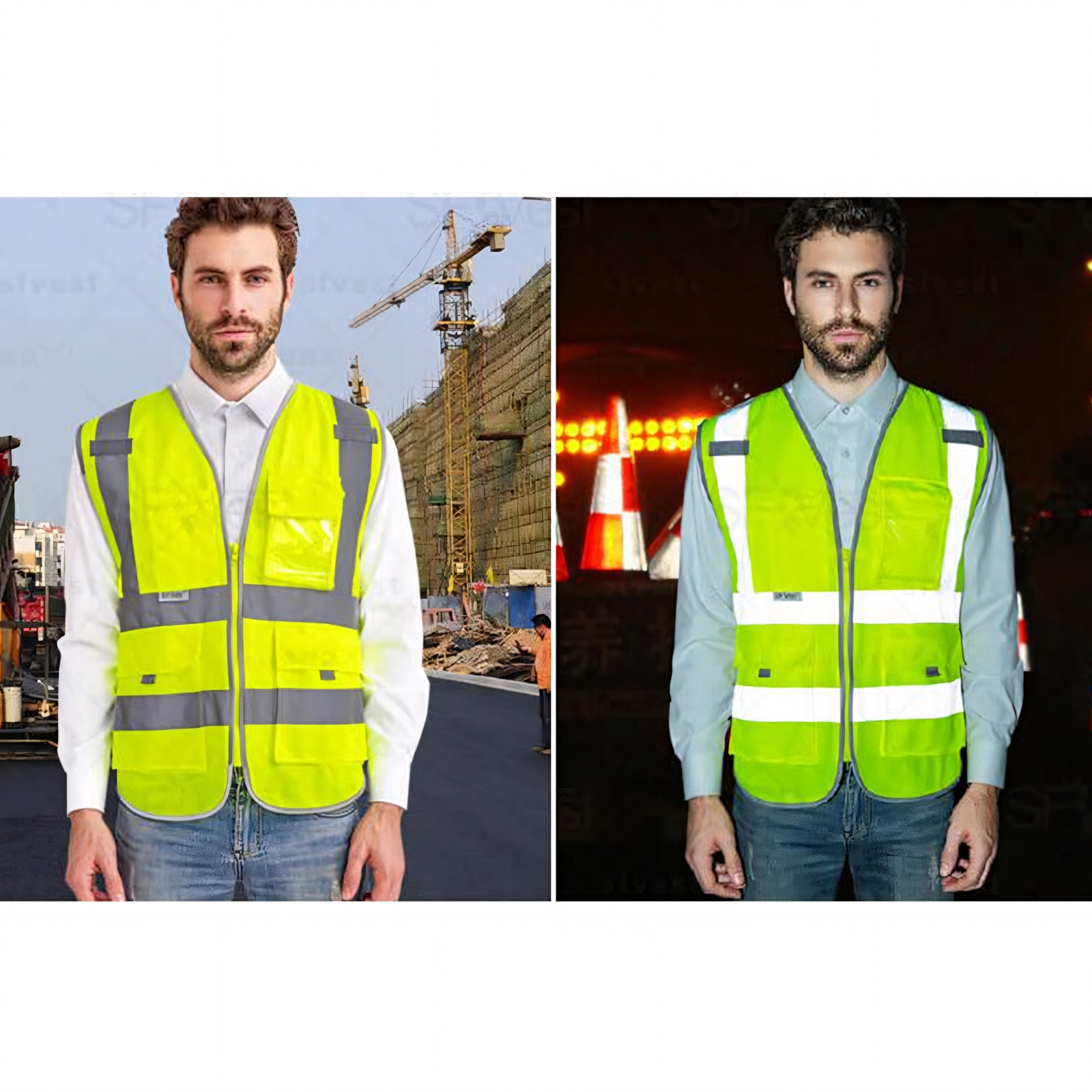 In the case of security officers, the vest firstly ensures their safety. Secondly, if the officer is wearing a high visibility safety vest, anyone in need can recognize the officer easily. It can enhance their emergency response time and help well in time.
Airport Crew
The ground crew at the airport wears high visibility safety vests as well. It is part of their uniform. The bright neon-coloured vests allow the pilots at ground and air traffic controllers to see the crew. The luggage carriers and plane taxiing officers require the safety vests the most. In case of aircraft movement, the pilots can easily spot the crew wearing the vest.
Warehouse Workers
Warehouse management staff in many companies are required to wear high visibility. The reason is that most of the warehouses are either underground or not well. The warehouses are vast and tall, with huge racks for storage capacity. Warehouses are often not well lit because it is not easy to light huge warehouses. In such cases, if the workers were wearing normal clothing, it would be difficult to locate them.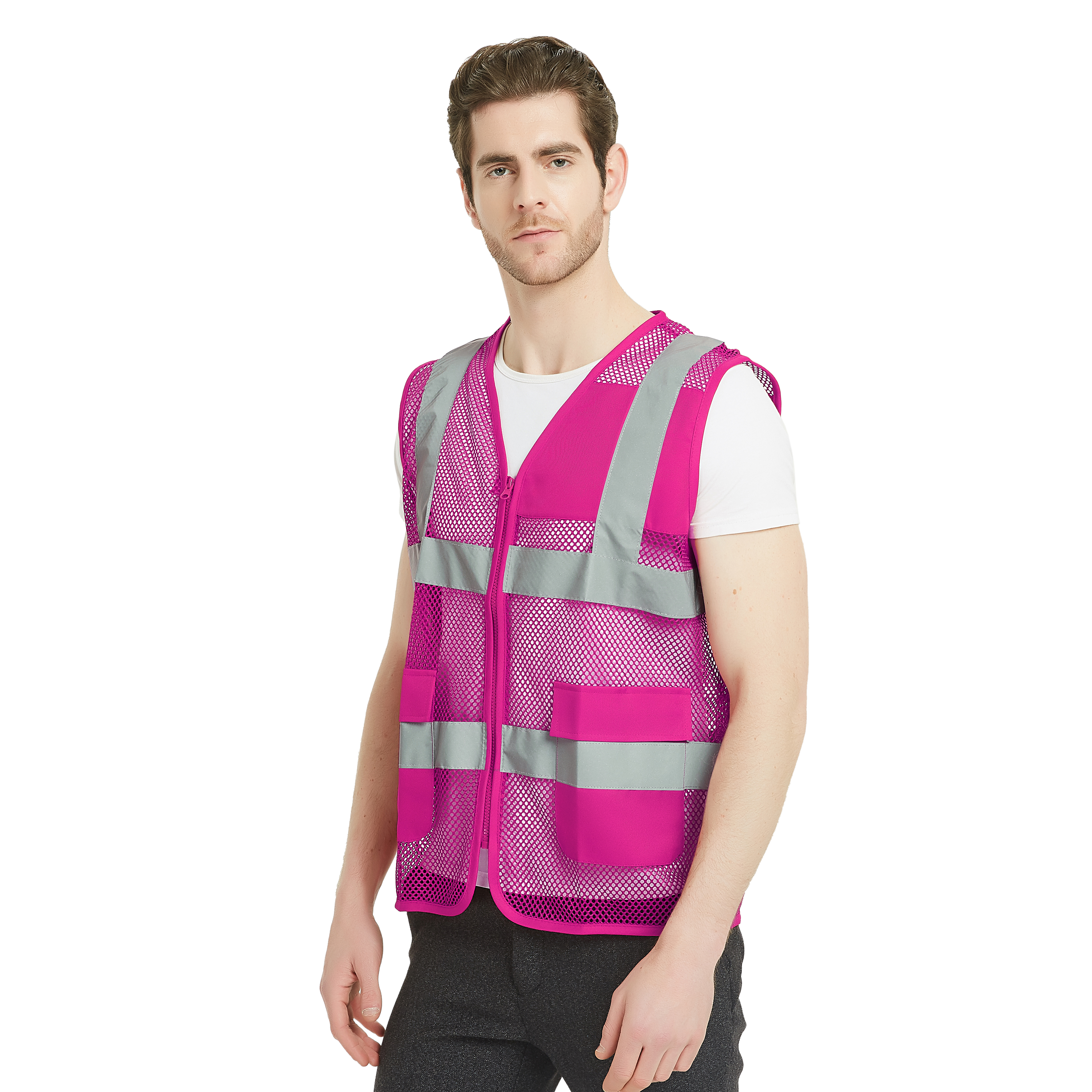 GOGO Unisex US Big Mesh Zipper Front Safety Vest
The high visibility safety vests are easily visible in low light as well. This is very useful in case of any warehouse emergencies. Companies can even get customized designs for their warehouse staff for better management and a personalized experience.
Kids
Although kids might seem you not of the box for this list, they must wear Hi-Vis safety vests. Many companies manufacture kids' safety vests. Kids need to wear high visibility vests for their safety. Parents need to be responsible in this regard and ensure the safety of their kids.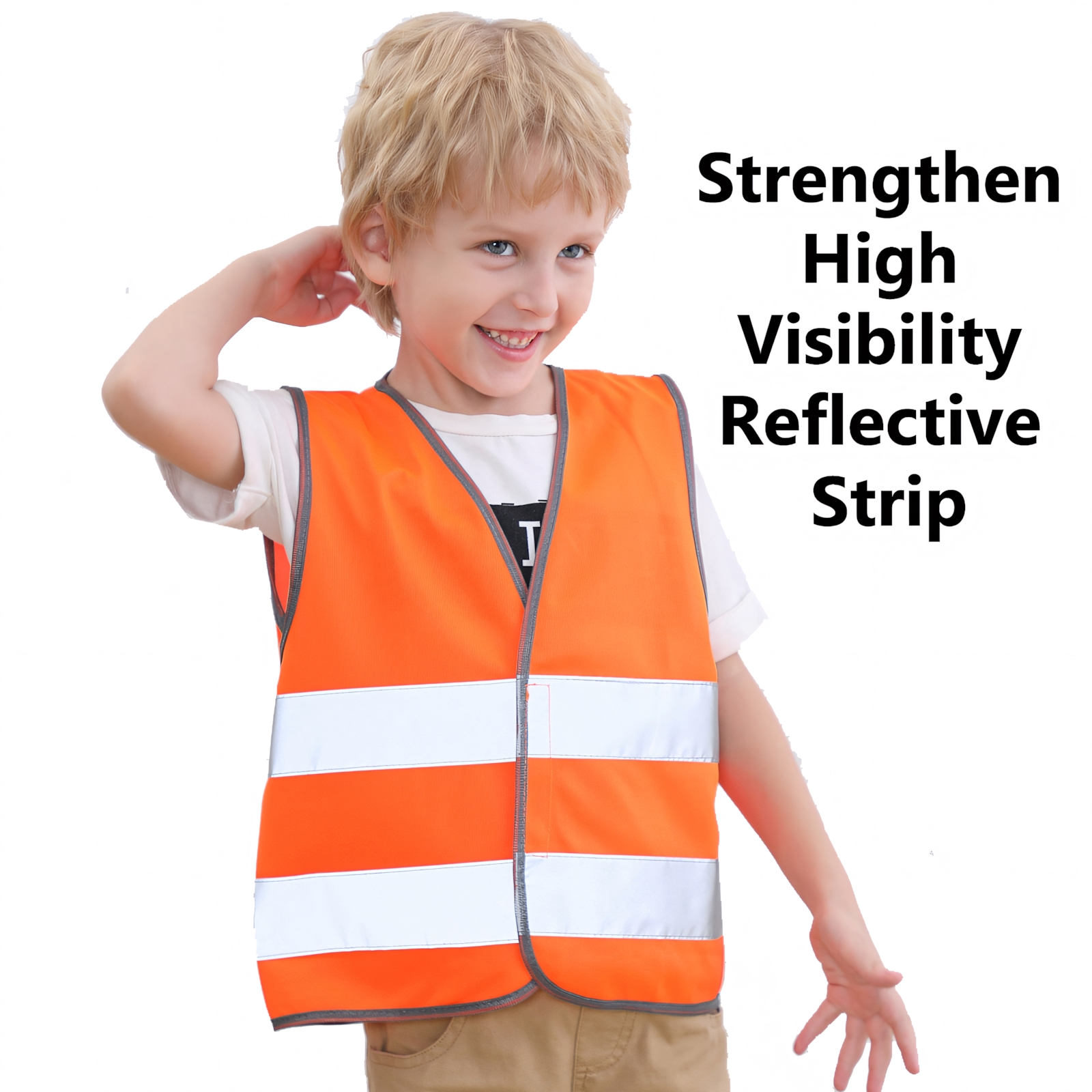 GOGO High Visibility Kids Safety Vest
For many kids, high visibility safety vests are a part of their school uniform. Children are not easily visible in many cases like crossing the road. Not keeping safety in mind can cause many problems. Safety experts recommend kids' safety vests while crossing the road, playing in parks, going for hikes or swimming, school tours and in amusement parks. These areas are potential safety hazards for kids, and they need the best safety kit available.
These safety vests can also keep the kids warm or prevent heat as well. The fabric is lightweight and comfortable. These vests allow the drivers to easily locate kids on the road, and parents can easily locate their kids too.
Parents can get custom kids safety Hi-Vis vests for their kids with their names and credentials mentioned in the safety vests. This can help a lot in case of any emergency.
All these professions or people use Hi-Vis safety vests with the basic aim to be safe. This is the basic or the most important notion behind High Visibility Safety Apparel (HVSA). That is why it is important to invest in good safety vest makers. Opentip is a reliable entity when it comes to custom safety vest manufacturing. They provide high-quality products with affordability and responsibility.