Freeways around the world have maintenance operations and work going on around the clock. It goes the same for construction sites, road repairing etc. Have you ever thought about how you identify the workers involved in these operations? Reflect for a moment. What makes them stand out in any visual situation, light or any weather condition?
Picture a situation in your mind; you are going on a highway and see an accident. You can clearly differentiate from far the rescue workers from the rest. How? We bet a neon-colored bright reflective vest on those workers came in your mind, exactly. That vest differentiates these workers and tells us that these people are not working for a defined entity and for a certain department. Now, those reflective and bright neon colored vests helped them being visible from far. You made sure to slow down your vehicle while you pass them.
Now imagine those workers wearing any normal fabric vest; the case would be the opposite. You will not be able to differentiate them. There are high chances that speeding cars can hit the workers. Well, only these reflective and bright vests can save them.

Roadside Workers at Risk!
In every nation, roadside workers are at high risk of getting in a road accident. These workers are working around the clock to make our travel and mobility safe and secure. They risk their lives by rescuing people involved in accidents on high-speed freeways. Road damages occur many times due to the consistent mobility of vehicles. They need to be repaired well in time to save lives and prevent accidents.
However, there have been various cases of roadside workers getting in accidents on the road due to a high-speeding vehicle. The biggest reason these roadside workers are exposed to a huge number of accidents is that they are not easily visible. Mostly they not visible due to lack of light at night, certain weather conditions such as fog, dust or rain. The biggest reason they are not visible is the clothing or uniform they are wearing.
Many people or companies who provide these roadside recovery teams for public or private work are not fully aware of their workers' safety protocols. It is very vital to be aware of the health and safety risks of these roadside workers. We all know that the most obvious risk faced by these roadside workers is that fast-moving vehicles could strike them. This can have grave consequences.
There are cases with further accidents caused by accident recovery and rescue according to the study by HSE (Health & Safety Executive) on Roadside Recovery & Repair (RRR) that 3 out of 5 serious highway accident involve a broken down vehicle on the hard shoulder. There are studies with alarming results. In another study, a trade union got the results that out of 5000 roadside recovery technicians, there are around 6 to 8 fatalities every year. It is estimated that one roadside worker is killed every two months. This is an alarming situation.
Reflective Safety Vests to the Rescue
The good news is that we can decrease the chances and risks of these accidents largely. As we all know that, a major chunk of these accidents occurs due to less visibility of these workers. High visibility and reflective safety vests are essential for many professions to ensure the safety of the workers. Some of them are traffic control, airport ground workers, railway workers, emergency and rescue workers and road construction. These reflective vests come with various benefits. Some of them
Help to ensure that the roadside workers are visible all the time. The bright and fluorescent fabric makes them glow and prominent.
Easier for the drivers to see the roadside workers.
Creates a safe and more secure working environment.
The chances of accidents are reduced.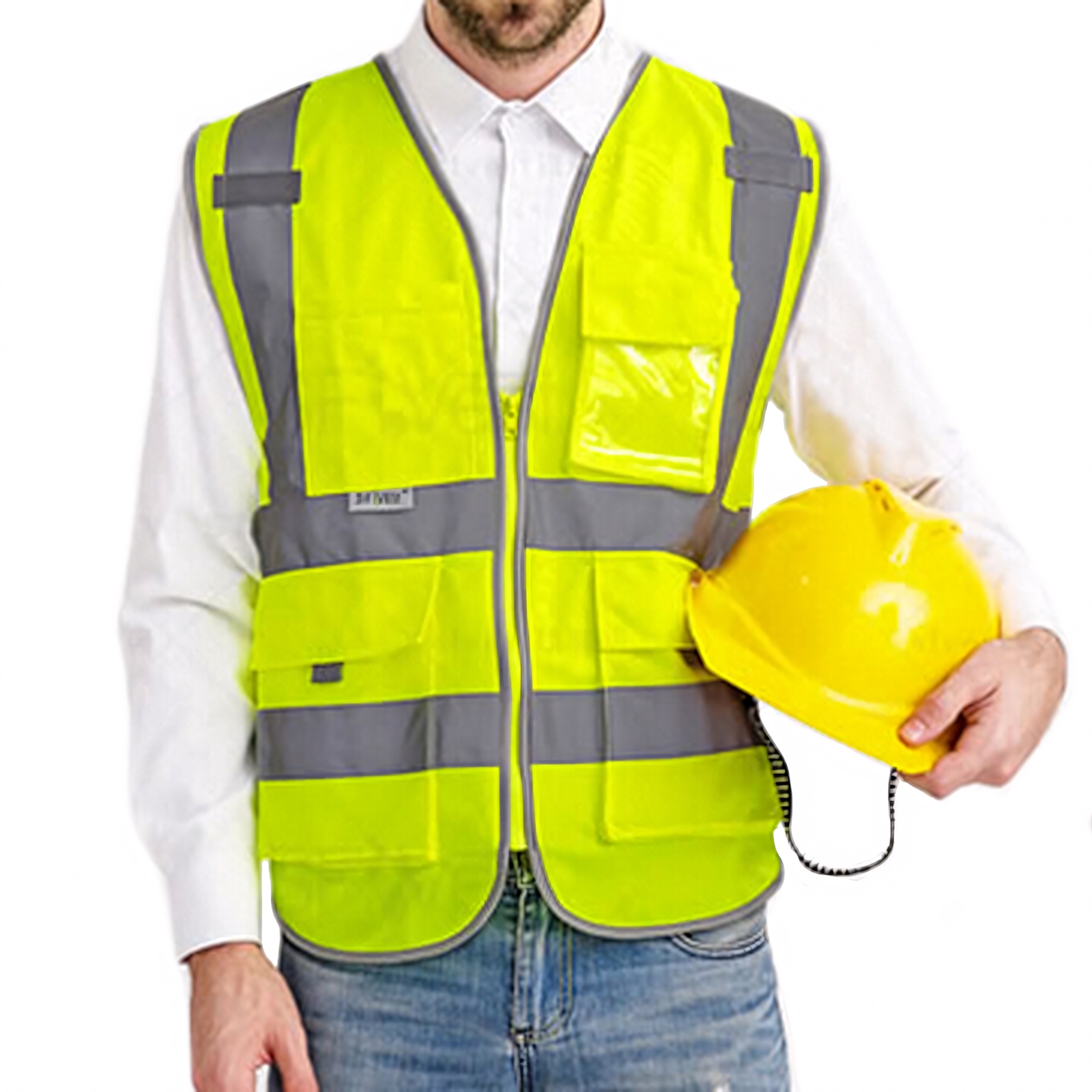 These safety vests come in various fluorescent, and reflective vests come in various neon colors. It is important to choose the right color according to the use of time. These reflective safety vests are mostly used at nighttime when light levels are low. These vests shine brightly at night when light is thrown at them. Hence, they make the roadside worker visible even from a long distance. The highly fluorescent and reflective fabric makes this possible.
There are various entities available in the market offering premium standard reflective safety vests, according to the National Standards Associations. They offer the lightest weight fabric vests making it easier for the worker to carry with ease. These entities offer customized safety vests as well. You can add your logo and company name on them. In this way, you can ensure the safety of your workers and promote your company as well. You can add various other features such as extra pockets and color options to optimize your own customized safety vests. You can add zippers, Velcro and other breakaway options. This can also increase your employee satisfaction rate.
If you are looking for credible services for safety vests, you can head to Opentip.com. Opentip provides you with an effortless service with affordability. They provide the most durable custom safety vests with the finest fabric. These can ensure the 360 safety of your employees. The optimum amount of fluorescence provides the right visible reflection. Always invest in good safety vests because, remember, at the end of the day, goals are simple; safety, ease and security.